As we explored in a previous article on this blog some months ago, the energy sector in the UK is due to hit consumers — such as London renters — with extremely high energy utility bills beginning today.

We at RentLondonFlat are here to help, by summarising in a nutshell:
why this is happening
how this will affect you
what you can do to be prepared

. . . especially when you are moving home and need to be careful with meter readings!
What affects the cost of my utility bills?
These are some of the factors that may affect your average household utility cost:
Property location
In a temperate climate, utilities will not be as expensive since there will be less constant heating in the winter and air conditioning in the summer.
Consumption level
Your electricity and gas usage determine your average utility costs. If you keep the thermostat at 70 degrees in the winter, you'll pay more than if it's set at 66 degrees. You'll also save money if you turn off the heat when you're not there.
Installing a smart thermostat in your house is one easy method to regulate your power consumption.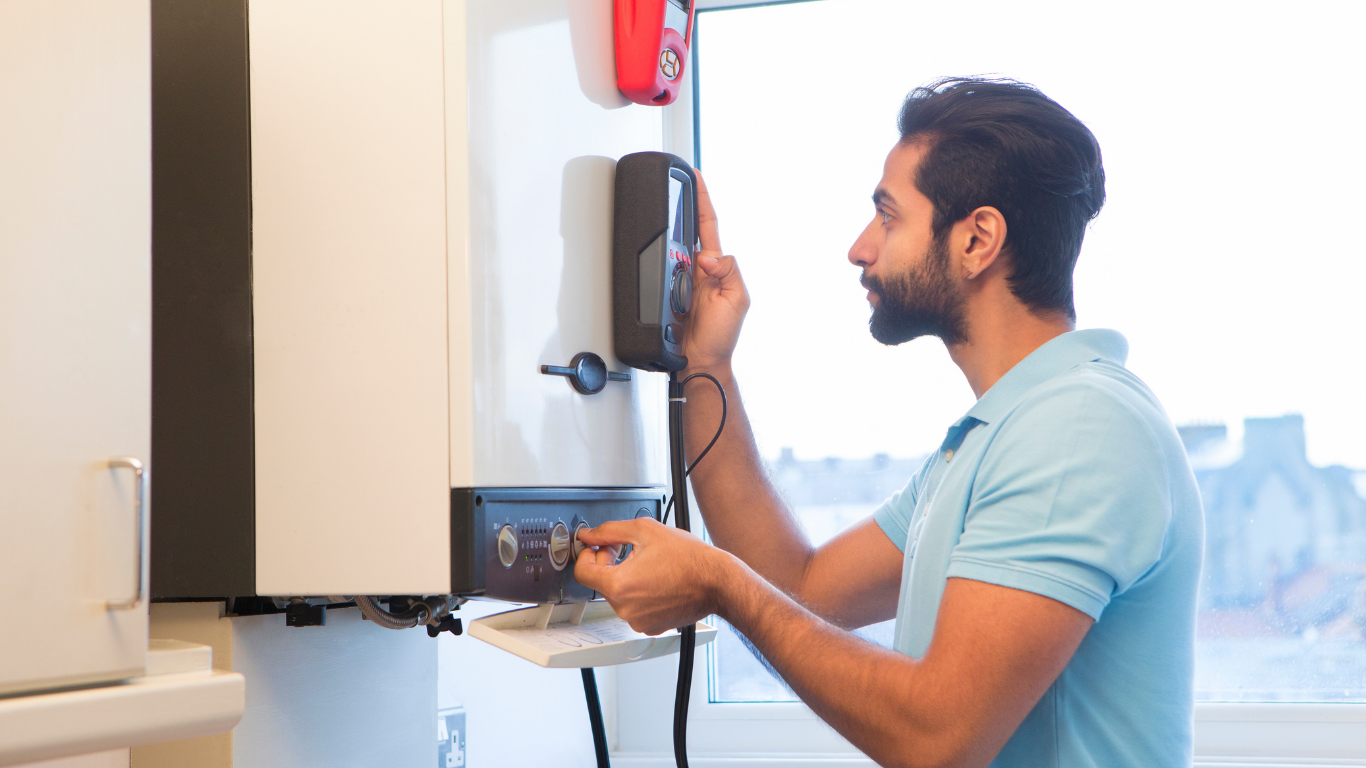 Many of these smartphone-controlled gadgets let you see your monthly or weekly energy usage statistics, which allows you to paint a more accurate picture of how often your heating and cooling systems are on and off.
This can help you identify possibilities to save money by lowering or raising the thermostat at particular hours of the day – or even shutting the system off entirely.
Energy-efficient homes
In a typical home, insulation and windows play a significant role in the overall utility cost. When there is no insulation or properly installed windows to protect that air flow, energy can easily escape. Drafty old single-pane windows can also contribute to heat loss. Consider researching energy-efficient replacement windows and adding insulation to your home if it's missing.
Household size
The number of people in your home will also have an effect on utility costs. More people means more electricity and water usage, which leads to a higher bill.
Heating, cooling and lighting a home that's 2,500 square feet will cost more than a home that's 1,400 square feet. It's also important to consider the home's layout. For example, spaces with open floor plans generally cost more to heat and cool than homes that are more compartmentalised with separated areas.
Type of home
The type of home you live in will also play a role in how much you pay for utilities. An apartment or condo will cost less than a detached single-family home. The square footage is also a factor – a smaller home will use less power than a larger one.
Number of appliances
Another way household size affects utility costs is the number of appliances each person uses. If everyone in the house takes long showers, runs the dishwasher and washes clothes often, the water and energy bills will be higher.
In some cases, these appliances can be upgraded to more energy-efficient models that will save you money in the long run. For example, a new washing machine uses about 75% less energy than an older model.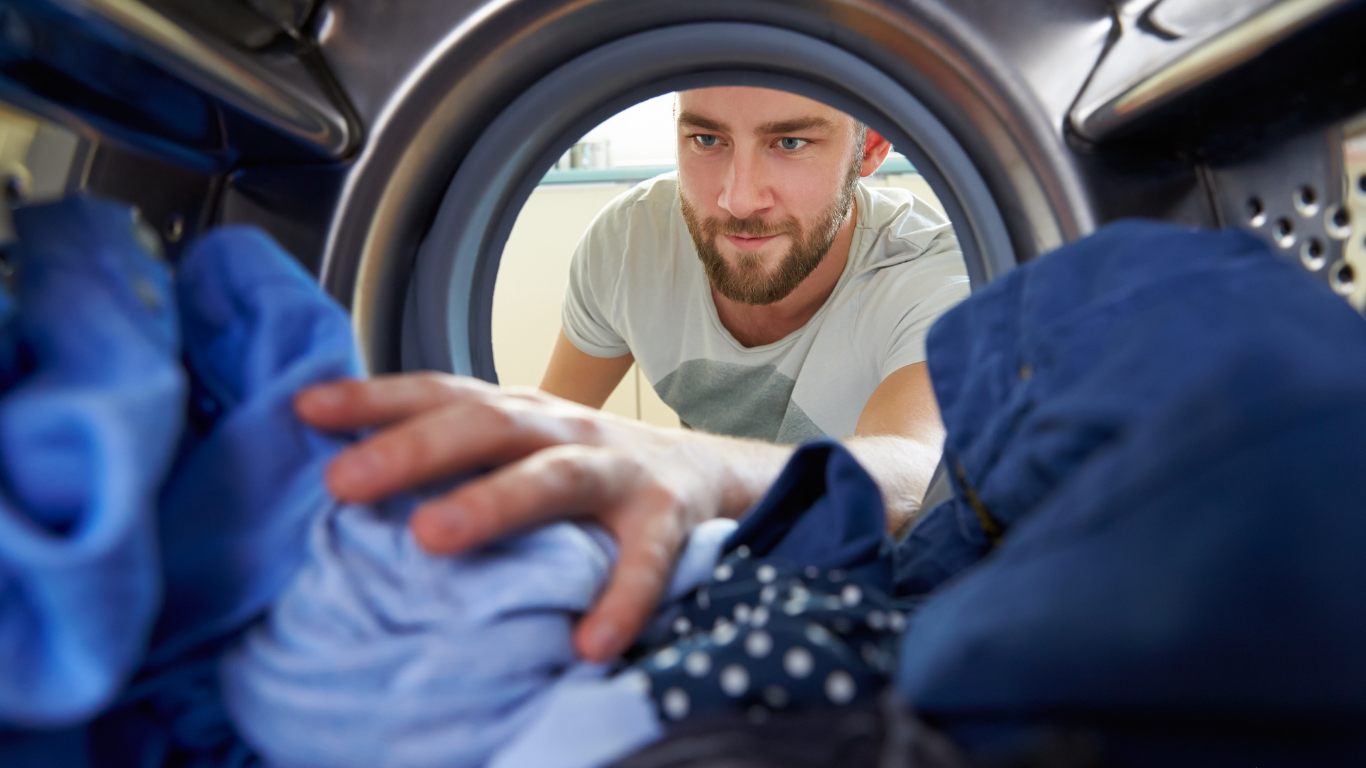 Tariff
The tariffs your utility company charges will also affect your monthly bill. Tariffs are basically a set price that your provider charges for each kilowatt-hour of electricity or cubic meter of natural gas used.
Some providers offer discounted rates at specific times of day or night, while others have a flat rate for all usage and services.
In order to keep your energy bills low, it's important to be aware of the many factors that can affect them. By making a few small changes, you could see a significant decrease in what you pay every month.
What is the typical monthly utility cost in the UK?
Gas and electricity prices may differ from one home to the next, depending on the type of energy used. Bills can differ between households due to differences in energy usage.
However, analysing typical energy consumption figures and costs might assist you in determining whether you're using energy efficiently and whether your gas and electric bill are overpriced.
The following are a few examples of utility bills and the associated average fees.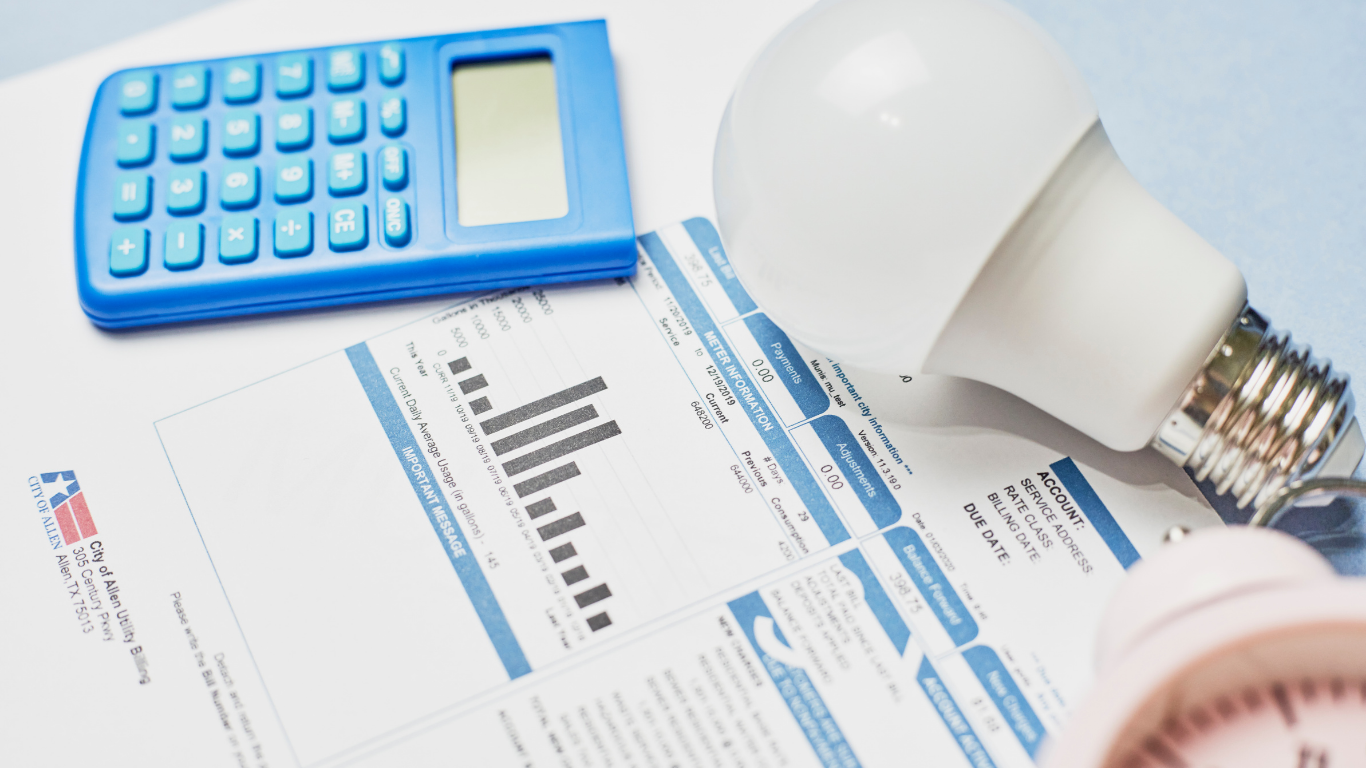 Electricity bill
According to Ofgem, the average household of two people consumes 2,900 kWh of electricity each year at an average cost of 18.9 p/kWh. This translates to an annual electric bill of £548.10 or £45.68 per month.
However, from April 1, when the cap is raised from 1p/kWh to 20p/kWh, this will be an electric bill of £580 per year or £48.33 per month.
Gas bill
The average household in the UK uses 12,000kWh of gas each year at a cost of 3.9p/kWh, which is equivalent to £468 per year or £39 per month.
From April 1st, this will rise to 7p/kWH, for an extra £140 a year or £70 per month.
How can I pay my utility and council tax bills?
The bill generally arrives during the last week of the month for the previous month's service. The utility providers send it to the billing address on file, which is not always the same as the service address.
Some people choose to receive their utility bills electronically, either through email or an online account. This option is often more convenient and can help you to stay on top of your payments.
Your water, gas, and electricity meters are usually read once a month, so you may not receive a utility bill every month. In this case, your usage will be estimated based on the past readings.
If the estimate is significantly different from your actual usage, you may receive a bill or credit adjustment at a later date.
Why have energy costs gone up?
There are several causes for the rise in energy costs. The primary cause is Britain's growing dependence on imported energy and a scarcity of energy storage alternatives. There has been a decrease in Russia's gas supply, putting extra strain on other choices as a result of Europe's increased pressure.
The increasing demand and restricted supply are major reasons for the spike in energy costs. We're also not yet able to rely on renewable energy as a viable alternative.
Both the US and the UK are taking significant steps to reduce carbon emissions. The Foreign Office has stated that there is a "huge potential" for using the country's waterways in order to develop renewable energy supply chains, with Scotland, England and Wales all having active programmes.
Non-energy utilities and their prices
In the UK, utility expenses aren't limited to energy (electricity and gas). Here's a look at some of the other costs associated with common utilities.
Water
Water rates in the UK vary depending on the region, but they can be expensive.
In 2022/23, the average household water and sewage bill will be about £389 per year or £1.06 per day.
While there are some water-conservation measures that can help reduce your monthly bill, in most cases you won't be able to eliminate your water bill altogether. So it's important to factor this cost into your budget when planning for the future.
Phone service / mobile phone
Another utility bill that can be costly is phone service. The average annual cost of a mobile phone plan in the United Kingdom is £439.
This number implies that subscribers are paying around 44 percent more than they should for the services they use.
Of course, there are ways to reduce your phone bill. One option is to choose a pay-as-you-go or SIM-only plan that doesn't require a long-term contract. You can also cut back on extras like caller ID, call waiting and voicemail.
Television
Television can be another significant expense, particularly if you have cable or satellite service. The average household in the UK pays £50 per month for TV service, though this number can be higher or lower depending on the type of service you have and how many channels you receive.
You can save money on your TV bill by cutting out premium channels that you don't watch or downgrading to a basic cable package. You might also be able to get by with a streaming service like Netflix or Amazon Prime, which can be much cheaper than traditional cable or satellite service.
Internet
Utility expenses seem to be going up each year, with the average broadband bill now costing £30.30 a month. That being said, WI-FI costs vary based on factors such as location, household use, and provider.
To save money on your internet bill, consider shopping around for a new provider or switching to a lower-speed package. You might also be able to get a discount by bundling your internet service with other utilities, such as TV or phone service.
Other utilities
There are a few other miscellaneous utilities that you might have to pay for, depending on your situation. These can include things like trash collection, sewer and septic service, and cable TV.
The best way to save money on these types of utilities is to shop around for the best price. You can also try to negotiate a lower rate with your current provider.
Quick tips on how to save money on utilities
1. Understand your energy bills
Your first step to saving money on utilities is to understand your energy bills. This way, you'll know exactly how much you're spending each month on electricity, gas, water, and other services. Take a close look at the charges and fees included in your bill, as well as the due date and late payment penalties. This will help you budget for your utility costs and avoid any costly surprises.
2. Compare prices and shop around
Next, it's time to start shopping around for better rates on your utilities. Check with your local utility provider to see if there are any discounts or specials available. You can also compare prices from different providers to find the best deal. Keep in mind that you may not always save money by switching providers, so be sure to do your research before making a decision.
3. Use energy-saving appliances and products
One of the best ways to save money on utilities is to use energy-saving appliances and products. These items can help you reduce your energy consumption, which will lower your monthly bills. Look for energy-efficient appliances such as refrigerators, washing machines, and dishwashers. You can also install energy-saving light bulbs, low-flow showerheads, and programmable thermostats. By making a few simple changes, you can save a lot of money on your utilities.
4. Adjust your thermostat
Another easy way to save money on utilities is to adjust your thermostat. You can save a lot of energy by turning down the heat or air conditioning when you're not home or when you're sleeping. You can also save money by setting your thermostat to a higher temperature during winter and a lower temperature during summer.
5. Seal up your home
One of the biggest causes of high utility bills is energy loss through leaky doors and windows. You can save money on your utilities by sealing up your home and stopping the leaks. Start by caulking and weather-stripping around doors and windows. Then, check for any other areas where air might be escaping, such as electrical outlets, ductwork, and plumbing fixtures. By sealing up your home, you can keep the heat or air conditioning inside and lower your utility bills.
6. Take advantage of tax breaks and rebates
Finally, be sure to take advantage of any tax breaks or rebates available for energy-saving appliances and products. Many states and local governments offer these incentives to encourage residents to save energy.
Making a few simple changes in your home can help you save a lot of money on utilities.