What Does a Letting Agent Do?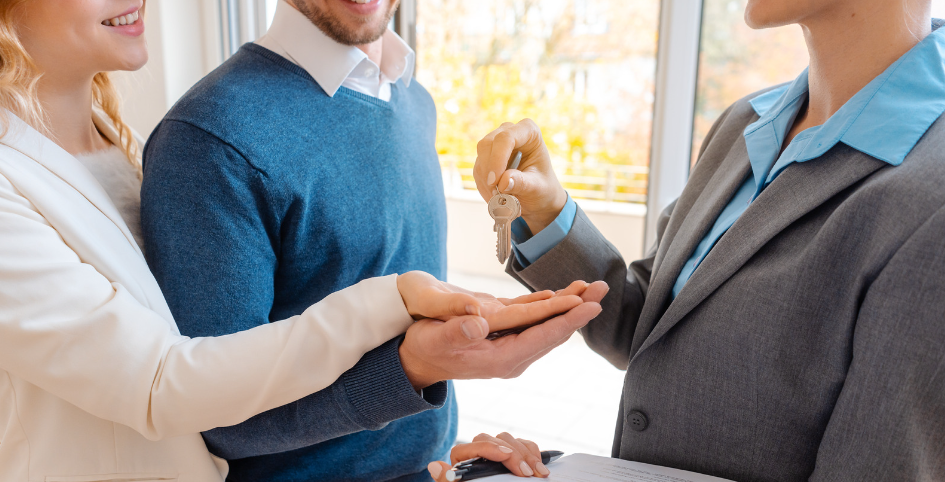 Landlords often choose to use letting agents because it simplifies their lives. Letting agents can be particularly helpful when managing a property that is located far from the landlord's residence. The role of a letting agent is to provide expertise, professionalism, and efficiency. Many landlords have a busy schedule and do not have the time to handle all tenant queries and issues. A letting agent can take care of these tasks and offer expert advice on current legislation.
Whether you are an experienced landlord with a large property portfolio or a beginner in the property industry, letting agents can provide invaluable support and peace of mind. This is especially true if you are unsure about the legal and compliance obligations that come with being a landlord. While it is possible to manage a property yourself, using a letting agent may be more convenient and cost-effective.
Managing a property yourself requires in-depth knowledge of the latest landlord regulations. You also need to be readily available to help your tenants with any problems or questions they may have. Additionally, you will need to have reliable contacts such as electricians and plumbers to fix any problems that arise. A letting agent has the necessary qualifications and contacts to handle these tasks for you.
Should I use a letting agent or rent my property privately?

Deciding whether to use a letting agent or rent your property privately can be a difficult decision for landlords. While both options have their advantages and disadvantages, ultimately, the choice will depend on your personal circumstances and preferences.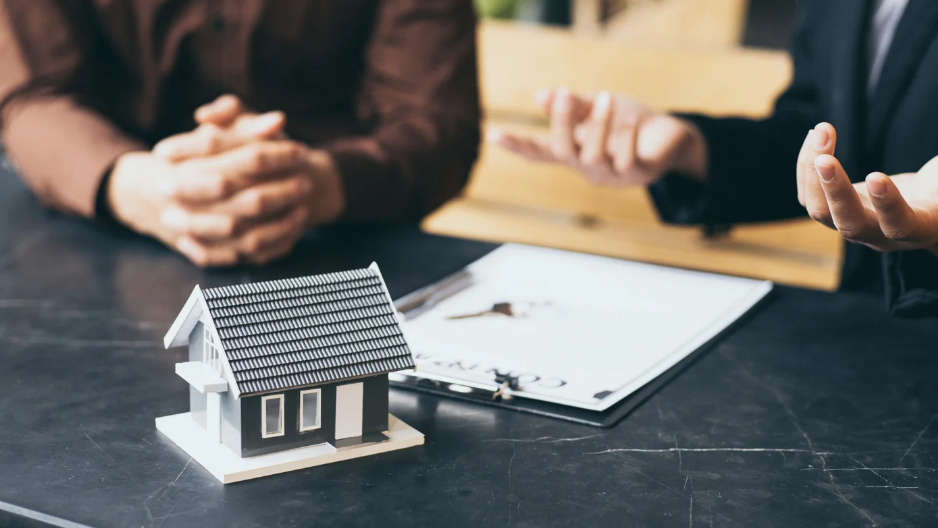 Let's take a closer look at some of the factors you may want to consider:
Time and Effort:
Renting a property privately requires a significant amount of time and effort. You will need to advertise your property, handle viewings, carry out reference checks, prepare assured shorthold tenancy agreement, and deal with any maintenance issues that may arise. In contrast, a letting agent can take care of all of these tasks for you, saving you time and effort.
Experience and Expertise:
Letting agents are experts in the rental market and have a wealth of knowledge and experience. They can provide valuable advice on setting the right rental price, finding the right tenants, and ensuring that your property complies with all legal requirements. If you are new to the rental market, a letting agent can be a valuable resource.
Costs:
Using a letting agent does come with a cost, which can range from a fixed fee to a percentage of the rent. However, this cost can be offset by the time and effort saved and the expertise provided by the letting agent. Renting privately may be cheaper, but it requires more effort and may result in longer void periods between tenancies.
Legal Requirements:
There are numerous legal requirements that landlords must comply with when renting out a property. Letting agents can help ensure that you are complying with all the relevant legislation, reducing the risk of potential legal issues. Renting privately may increase the risk of non-compliance, which can result in fines or legal action.
In summary, both letting agents and renting privately have their advantages and disadvantages. If you have the time and expertise to manage the rental process yourself, then renting privately may be a good option. However, if you want to save time, effort, and ensure compliance with legal requirements, using a letting agent may be the best choice for you.
Letting agent services
Letting agents provide a range of services to landlords, designed to make the rental process as easy and stress-free as possible. Here are some of the main services that letting agents offer: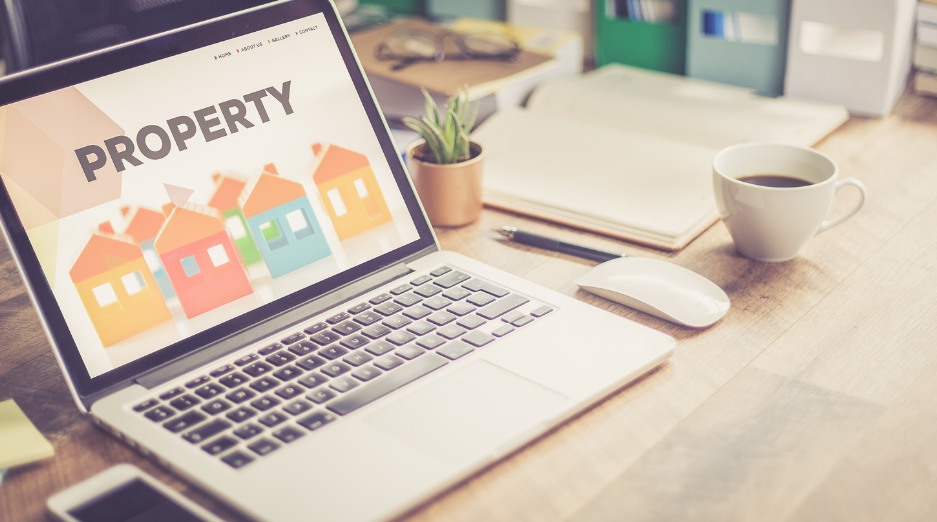 Advertising and marketing:
Letting agents can help landlords advertise their properties, using a variety of channels such as online portals, local newspapers, and social media. They can also advise on how to present the property to make it more attractive to prospective tenants.
Tenant find service:
A tenant find service is a type of letting agent service where the agent is responsible for finding tenants for the landlord's property. The agent will typically advertise the rental property, conduct viewings, and carry out background checks on potential tenants. Once a suitable tenant has been found, the agent will arrange for the tenancy agreement to be signed and for the tenant to check in to the property.
Tenant referencing:
Tenant referencing involves carrying out background checks on potential tenants to assess their suitability for renting the property. Letting agents can take care of this process, ensuring that all necessary credit checks are carried out and providing landlords with the information they need to make an informed decision.
Tenancy agreements:
Letting agents can prepare the tenancy agreement on behalf of the landlord, ensuring that all the necessary clauses are included to protect the landlord's interests.
Rent collection:
Letting agents can collect rent from tenants on behalf of the landlord and ensure that it is paid on time. They can also chase any late payments and take appropriate action if necessary.
Maintenance and repairs:
Letting agents can handle all maintenance and repairs that are required at the property, using their network of trusted contractors to ensure that the work is carried out to a high standard.
Compliance and regulations:
Letting agents can ensure that landlords comply with all the relevant regulations and legislation, such as gas safety checks and energy performance certificates.
Tenant management:
Letting agents can act as a point of contact for tenants, dealing with any queries or issues that arise during the tenancy.
What is tenancy deposit protection schemes?
Tenancy deposit protection schemes are government-backed initiatives that aim to protect tenants' deposits and ensure that they are returned at the end of the tenancy in a fair and transparent manner. In the UK, landlords are required by law to place their tenants' deposits into a government-approved scheme within 30 days of receiving the payment. There are three government-approved tenancy deposit protection schemes in the UK:
Deposit Protection Service (DPS)
MyDeposits
Tenancy Deposit Scheme (TDS)
Each scheme operates slightly differently, but they all aim to provide a fair and impartial adjudication service in the event of a dispute between landlords and tenants over the return of the deposit. In the case of a dispute, the deposit is held in the scheme until an independent adjudicator has made a decision on how it should be distributed.
Pros of renting through letting agents?
There are several advantages to renting through letting agents, including:
Expertise: Letting agents have a wealth of knowledge and experience in the rental market, and can provide valuable advice and guidance to tenants. They can help tenants find the right property to meet their needs and budget, and can answer any questions they have about the rental process.
Range of properties: Letting agents typically have a wide range of properties on their books, from small apartments to large family homes. This means that tenants have a greater choice of properties to choose from, and can be confident that they will find a property that meets their needs.
Support: Letting agents can provide support to tenants throughout the rental process, from the initial search for a property to the end of the tenancy. They can handle any issues that arise during the tenancy, and can provide advice on things like renewing the tenancy agreement or moving out of the property.
Safety and compliance: Letting agents are required to comply with a range of legal requirements and regulations to ensure that the properties they manage are safe and compliant. This means that tenants can be confident that the property they are renting meets all the necessary standards and regulations.
Professionalism: Letting agents are typically professional and efficient in their dealings with tenants, providing a high level of service and ensuring that all paperwork and processes are carried out correctly.
Cons of renting through letting agents?
While there are many advantages to renting through letting agents, there are also some potential drawbacks to consider, including:
Cost: Letting agents typically charge fees to tenants for their services, such as finding a property, carrying out referencing checks, and preparing tenancy agreements. These fees can be expensive, and may add significantly to the overall cost of renting a property.
Limited control: When renting through a letting agent, tenants may have limited control over the rental process. For example, they may not be able to negotiate the terms of the tenancy agreement, or may have to rely on the letting agent to communicate with the landlord on their behalf.
Limited flexibility: Letting agents may have specific rules and procedures that tenants must follow, which can limit their flexibility in terms of things like making changes to the property or ending the tenancy early.
Communication: Communication between tenants and letting agents can sometimes be a challenge, particularly if there are multiple parties involved or if the letting agent is not responsive to queries or issues.
Reliance on the letting agent: Tenants may feel that they are reliant on the letting agent to resolve any issues that arise during the tenancy, rather than being able to deal with them directly with the landlord.
The cost of hiring a letting agent

The cost of using a letting agent can vary depending on the specific services you require and the agent you choose to work with. It is advisable to obtain quotes from multiple agents and compare their offerings before making a decision. Typically, the following charges apply for the following services:
Tenant-finding: This is a one-time fee, usually equivalent to around one month's rent for the property.
Rent collection: rent collection service is usually charged as a small percentage of the monthly rent payments, approximately 5%.
Fully Managed service: A higher percentage of the monthly rent is charged by the letting agent for this comprehensive service. Expect to pay around 15-20% for full property management.
Questions to ask a potential letting agent

If you are considering hiring a letting agent to manage your property, it is important to ask the following questions to ensure that you choose the right agent for your needs:
1. Are you a member of a government-approved redress scheme and client money protection scheme?- If a letting agency cannot answer this question or is not on the official member list, they may be breaking the law or not an accredited letting agents.
2. What are your fees for tenant-find, collecting rent, and full management services? – Agents must display their fees transparently on their website to comply with legal requirements.
3. How will you market my rental property to potential tenants? – A competent agent will understand how to select suitable tenants and conduct checks to ensure they can be trusted to pay rent and maintain the property appropriately.
4. What is your process for screening and referencing potential tenants? – competent agent will understand how to select suitable tenants and conduct checks to ensure they can be trusted to pay rent and maintain the property appropriately.
5. How often do you conduct property inspections, and how do you report back to landlords? – Effective communication is essential for a good letting agency, and they should provide regular updates on the property's condition.
6. What is your process for handling rent arrears and evictions? – Quality agents will have contingency plans to ensure you continue receiving rental income and know how to regain possession of the propertyrent arrears if required.
7. How long does it typically take you to find a tenant for a property? – hey should provide a realistic answer, as taking too long could indicate a problem, but too short a time frame
8. What measures do you have in place to ensure compliance with relevant legislation and regulations for landlords?- A knowledgeable agent will understand and follow the housing health and safety rating system and perform necessary inspections to ensure the property is safe and legally compliant for habitation.
Asking these questions will help you to assess the experience and expertise of a potential letting agent, and make an informed decision about whether they are the right fit for you and your property.
What is ARLA?

ARLA stands for the Association of Residential Letting Agents. ARLA is a professional membership and regulatory body for letting agents in the UK. Its main aim is to promote high standards of professionalism and ethical behavior within the residential lettings industry.
ARLA offers a range of training and qualification opportunities for letting agents, as well as providing guidance and support on regulatory issues and best practice. Membership of ARLA is voluntary, but it is widely recognized as a mark of quality and professionalism within the industry.
ARLA is part of Propertymark, which is a professional body for property professionals in the UK. Propertymark also includes other regulatory bodies for the property industry, such as the National Association of Estate Agents (NAEA) and the National Association of Valuers and Auctioneers (NAVA).
Professional indemnity insurance and complaint handling procedures are also mandatory requirements for members.