Infinity Mirrored Room – Filled with the Brilliance of Life is one of Yayoi Kusama's largest installations to date and was made for her 2012 retrospective at Tate Modern. It is shown alongside Chandelier of Grief, a room which creates the illusion of a boundless universe of rotating crystal chandeliers.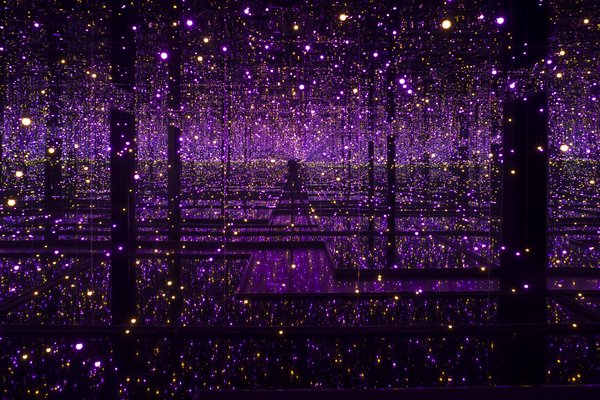 A small presentation of photographs and moving image – some on display for the first time – provides historical context for the global phenomenon that Kusama's mirrored rooms have become today.
This incredible piece of artistic brilliance was the centrepiece of the exclusive 10KSB event celebrating the launch of the new impact report from Goldman Sachs and Bloomberg. The 10KSB programme is a collaboration between Oxford University and Goldman Sachs, in which RentLondonFlat and Managing Director EuGin Song have been invited to participate.