Renters Reform Bill
The UK government recently announced that it is still dedicated to creating a Renters Reform Bill in the current session of parliament. The government made its intentions clear in the white paper entitled: "A Fairer Private Rented Sector", which was released last June.
This paper sets out the government's plans to reform the private rented sector and improve housing quality. The proposed reforms for the private rented sector in England are extensive, with the government calling it "the biggest shake-up of the private rented sector in 30 years".
Renters Reform Bill – Section 21 Evictions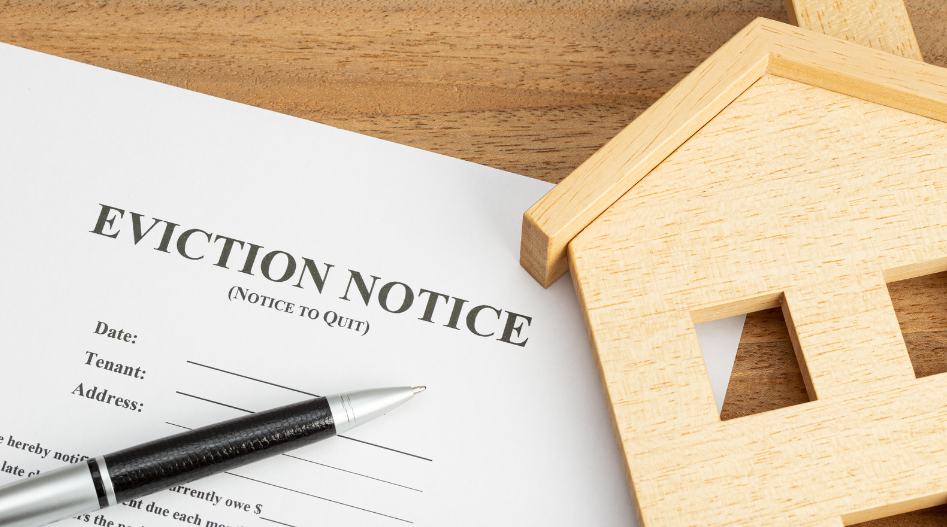 The Renters Reform Bill will grant greater security for tenants while retaining the important flexibility that privately rented accommodation offers. Currently, a Section 21 notice can be served at either rolling periodic tenancies or fixed terms to evict without reason given in advance; however, this is set out change with new legislation introduced by politicians on both sides of the aisle who are seeking solutions towards improving living situations among those making less income than before.
Instead of Section 21 evictions, the Renters Reform Bill will introduce a single system for tenants with periodic tenancies. This means that all those who would previously have had an assured or short-term tenancy will now be placed on this new type of contract and enjoy greater security in their homes as well.
When tenants want to move out, they will need two months' notice ensuring private landlords recover from the costs of finding another tenant and avoid lengthy void periods. Landlords might only be able to remove a tenant if it's reasonable based on law.
The government plans to include student housing in this reform in order to provide students with the same chance to live in a safe home and improve standards as others in the PRS." Purpose-built student accommodation would be exempt.
The government has announced that it will be implementing a new property registration system in two stages. This is meant to give the agent, landlord, and tenant time for adjustment while also preventing any major disruptions during this transition period.
The white paper states at least six months' notice before the first stage begins with twelve-month gaps between both implementation periods.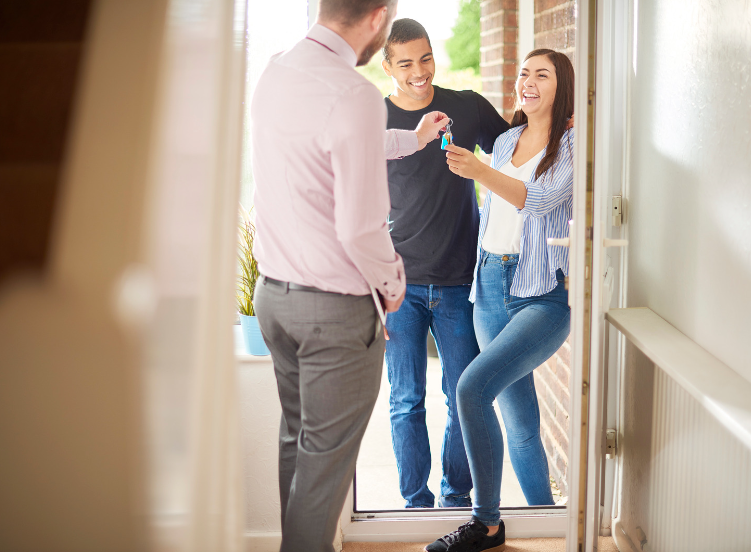 A new mandatory Ombudsman for landlords and renters
The government has announced that a new Ombudsman will be introduced to cover all private landlords who rent out property in England, regardless of whether they use an agent.
This means people renting from the likes of Airbnb or other website-based platforms can take their disputes directly through this body without having to go through costly litigation at court proceedings which are often time-consuming and drawn out when there aren't many grounds for doing so within reason due simply because not every issue deserves such attention.
The Ombudsman aims to provide a streamlined service for tenants and private landlords, tackling the root cause of problems while also offering feedback on systemic issues.
They hope that this new position will help vulnerable people by providing support in their everyday lives like remedial action or compensation payments up £25k!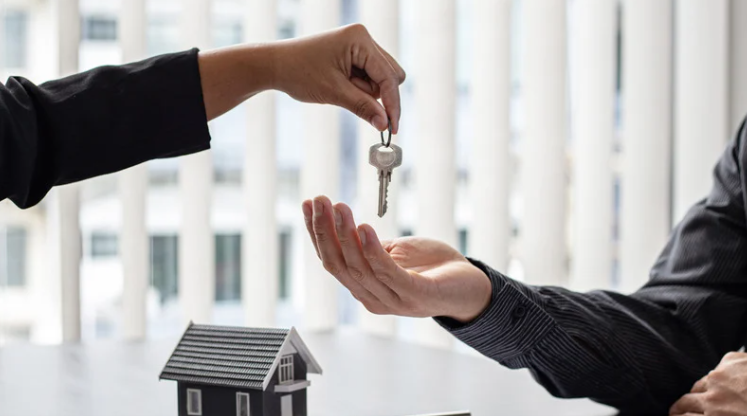 What powers will the Ombudsman have?
The government is set to introduce a new tenancy rights service for tenants that will give them greater power and compensation in their fight against bad landlords.
The Ombudsman, who has already started receiving applications under this scheme after its launch last June 14th, can force offending property owners into compliance with decisions made by the body itself or face Banning Orders if they refuse repeated warnings from the said office about servicing issues within rental properties – including remedial action taken upon request.
Will joining the Ombudsman be mandatory for landlords?
The white paper recommends that landlords make membership in an Ombudsman scheme mandatory for managing agents, to ensure tenants have access and recourse in any given situation. Landlords would be accountable if there are issues with their property or business practices.
Renters Reform Bill – Blanket bans on benefits
The Renters Reform Bill will make it illegal for landlords and letting agents refuse housing opportunities based on someone's benefits claims. This was ruled as unlawful discrimination by the court, which means that 'No DSS' or "no-benefit" policies are now out of date.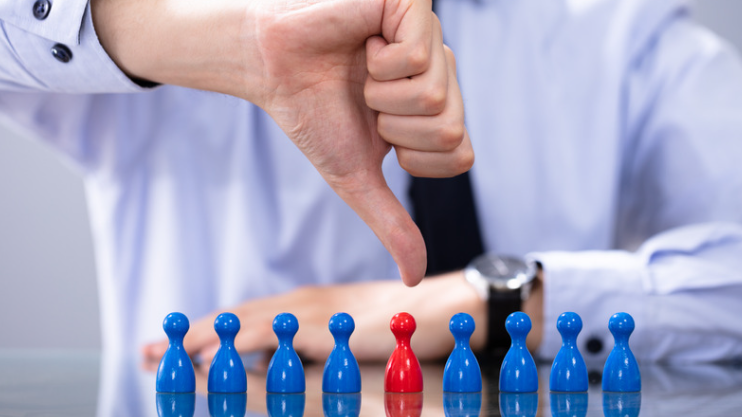 Rental properties are being banned from making blanket bans on renting for certain groups, which goes against the Equality Act and discriminate women- disabled or vulnerable people.
The government has announced they will be taking this court ruling a step further and making it illegal to have blanket banned on renting out properties with children or those in receipt of benefits. They state that if you do not follow their new rules, then enforcement by law might become necessary
Bans on renting to families with children or those on benefits to be outlawed
The government has announced they will be taking this court ruling a step further and making it illegal to have blanket banned on renting out properties with children or those in receipt of benefits.
They state that if you do not follow their new rules, then enforcement by law might become necessary!
Why are these rules being introduced?
The white paper suggests that there are landlords who do not provide a professional service to their tenants and some agents actively discourage people in receipt of benefits or with children from renting.
To address this issue, the government will also explore whether action needs support other vulnerable groups such as prison leavers by making it easier for them to get PRS accommodation."
Minimum housing standards to be introduced
The government is set to introduce minimum housing standards for the private rented sector (PRS) that will be stricter than what's currently required in social housing.
The new rules, which are similar or identical with those imposed on public institutions such as councils and schools under Decent Homes Standard , require letting agents and private landlords who rent out properties provide tenants with a certain level of accommodation – things like size and amenities
This eases pressure off homeowners by allowing them more freedom over their property investments while also giving consumers confidence when renting rather than buying.
What's included in the Decent Homes Standard?
The government is making it easier for renters to find safe and decent accommodations. They are introducing new standards under the Decent Homes Standard which will require landlords keep their properties in good repair so that tenants can have clean homes with useable facilities, free from serious health risks or other hazards like pest infestations.
Landlords who fail these inspections could face penalties such as having some of your rent repayment ordered by court if you leave before enough time has passed since moving into an unapproved property – this would mean no longer needing permission first even though they're already signed up on lists like Rent Repayment Orders.
What do the new standards hope to achieve?
The white paper confirmed that, by 2030, all homes in the private rented sector will be required to meet an EPC rating of Band C. This is a major step forward for both renters and homeowners as it ensures properties are properly maintained with modern amenities suited towards today's lifestyles.
This new legislation puts pressure on current landlords who may not maintain their properties up-to standard or follow proper housekeeping practices such as cleaning after pets etc.; however those same pressures can also help motivate responsible business owners into taking better care because they know there might come some chops from official agencies if something isn't done correctly.
Renters Reform Bill – Tenants' right to keep pets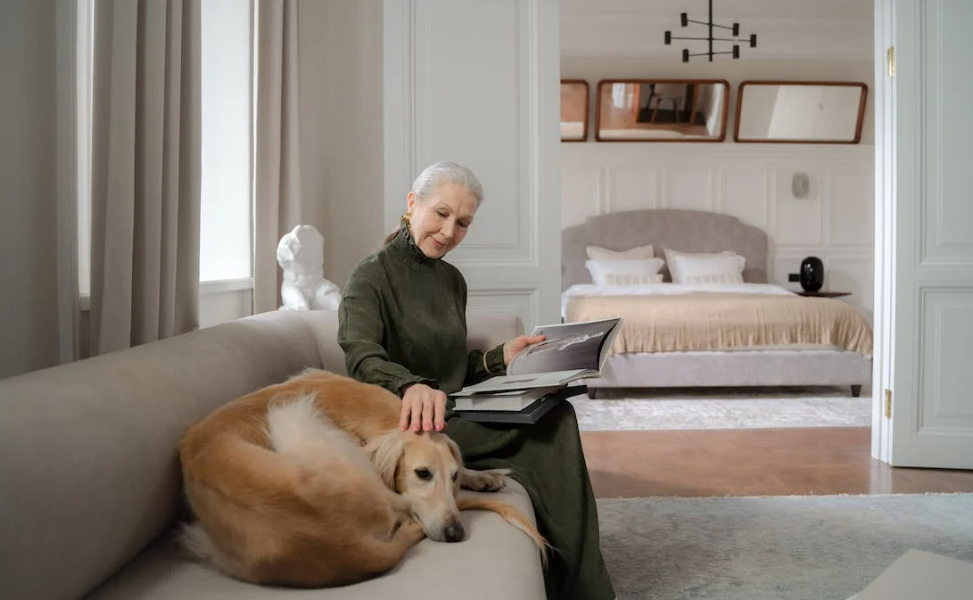 The new law is set to change the way we think about housing and pets, allowing renters with requests for animals in their homes—even if it's not something they have asked specifically—to be considered by landlords. Landlords will simply need a reason why such an arrangement would present risks or disrupt household peace; however, there are currently no details on how this process might work exactly (though some sources mention challenges).
The Tenant Fees Act 2019 also includes pet insurance payments as permissible alongside rent payment-which means that when damage occurs due to a pet, the landlord cannot charge the tenant for it.
Tenants are given more rights to keep pets in properties.
Landlords will be banned from unreasonably withholding consent when a tenant requests to have pets in their home. Tenants can challenge decisions with the help of government laws, which guarantee fair treatment for all parties involved.
How will landlords be protected if they accept a tenant with pets?
The government is taking steps to make it easier for renters. At the same time, they are amending Tenant Fees Act 2019 so that pet insurance can be requested and required by landlords – meaning any damages incurred on their properties would now cover tenants' pets too.
With these changes coming into effect, there's no better time than ever before to start looking at property listings in greater detail as we're sure you'll find something perfect shortly.
Dogs and Domestic Animals Accommodation Protection Bill
The Dogs and Domesticated Animals Accommodation Protection Bill was put forward to parliament last year. The plan included plans to ensure all pet owners have a certificate of responsible animal guardianship, but it has not yet been passed into law so they are currently waiting for more information before making any decisions about its progression in the British Government's agenda.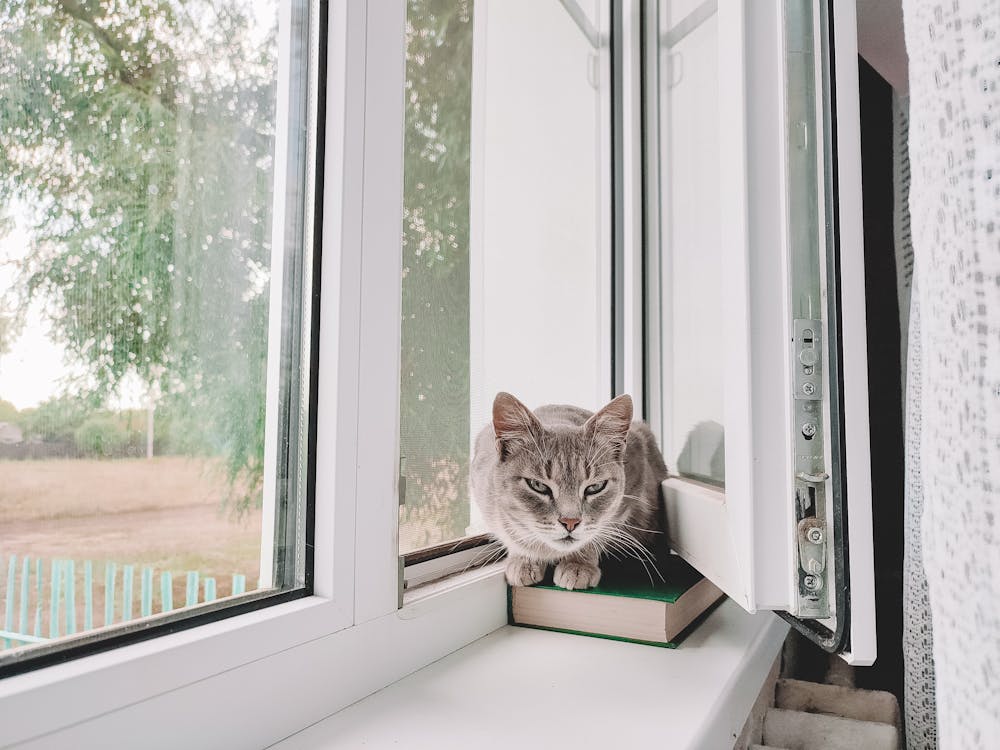 The idea of having pets in your rental property is becoming more common, but there are some rules you must follow. To protect both people and animals from abuse or danger this bill proposes denying access if an animal would be put at risk due to living conditions like noise pollution which could lead them to feel uncomfortable enough so as not to want to stay on the property anymore.
Locating apartments with good air quality isn't always easy because it depends on what type of creature lives there already.
Renters Reform Bill – Changes to rent increases and rent in advance
The Renters Reform Bill is a step toward fair practices in rental agreements. It ends the use of outdated clauses like rent reviews, which can lead to tenants being locked into automatic increases without even knowing why or when it happened last time around; they'll also have two months' notice before any change happens with their monthly payment amounting to respective landlords.
A Decent Homes Standard for the PRS
The Decent Homes Standard is a regulatory standard in the Social Rented Sector, but it does not currently apply to the PRS. Under the government's Levelling Up plan, all non-decent houses will be cut by half by 2030. According to this new standard, private rental housing must include the following:
1. There are no serious health and safety hazards, such as risks of fall or carbon monoxide poisoning
2. Adequate kitchen facilities with an accessible sink so people can cook without leaving their chair 3. Decent noise insulation in the room
4. Cleaning supplies on hand
5. Heating system that works well
Renters Reform Bill – Eviction and gaining possession
The Renters Reform Bill aims to bring about major changes to the grounds (legal reasons) for possession so they are "comprehensive, fair and efficient."
Landlords who have had trouble with tenants before are in luck due to a new mandatory ground being added to Section 8. Eviction will be mandatory when a tenant has been two months or more past due on their rent, on more than two occasions, within the previous three years. That kind of tenant can be evicted regardless of how much debt there was originally, and regardless of whether they have paid some back of the rent owed already.
The new mandatory eviction rules cannot be used by landlords who want to either sell their property, or themselves move in and occupy it within six months of tenancy agreement start date (similar to the requirements with Section 21).
The government has increased the notice period for existing rent arrears eviction grounds to four weeks, which will make sure tenants have a reasonable opportunity pay off their debts without losing homes.
Renters Reform Bill – New property portal for landlords and tenants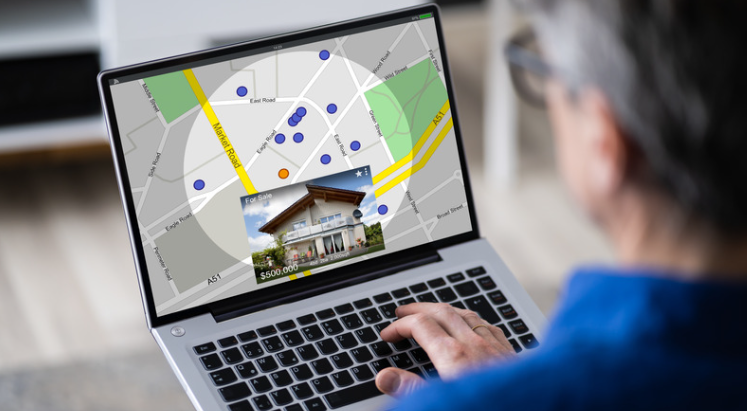 To make sure that tenants, landlords and local authorities can access the information they need a single 'front door' for all parties has been created. .
This new Property Portal is set to provide an easy-to use system where both renters or home owners alike will be able verify compliance requirements from their respective party before entering into any agreement with another person who may live in this property as well – including whether there are current listings available on file which meet your criteria.
How will the new property portal for landlords work?
The government has announced plans to establish a new portal that will revolutionize how tenancy is managed in the UK. The system, which is yet-to be determined but expected this year with testing ongoing and research conducted across different groups such as tenants or landlords should help improve standards within local communities while reducing numbers of non decent rented homes by 50% before 2030
Will it be mandatory to register properties on the portal?
With over 1 million UK properties available on private lease, there is a pressing need for more effective ways to combat bad landlords who do not follow protocol. The newly-proposed Property Portal aims "to provide an easy solution" by requiring all registered landlords with local authorities empowered through enforcement action against those failing join up or be fined heavily if caught without reason as well ensuring building safety standards are met so tenants can feel safe in their homes