In the UK, noise disturbance is one of the most commonly reported anti social behaviour to authorities such as the police, local councils, and housing associations. Examples include loud music, parties, banging, construction or DIY work at unreasonable hours, which can significantly impact your quality of life.
The government has introduced the Noisy Neighbours Law, which provides guidance on how to deal with noise from neighbours. The law sets out what is considered a reasonable level of noise and outlines the steps that can be taken if neighbours are making excessive noise. It also sets out who is responsible for taking action, such as local councils or housing associations.
In this blog post, we will look at the Noisy Neighbours Law in more detail. We will provide an overview of what is considered a reasonable level of noise and explain the steps that can be taken if your neighbours are making excessive noise.
What Statutory nuisance means?
Statutory nuisance is defined as 'noise that substantially interferes with the use or enjoyment of a person's property.' This means noise levels must be at such an extent to cause disturbance, annoyance and disruption. Examples include loud music or TV, animals making too much noise, persistent barking from dogs and people shouting or playing loud instruments.
Noise & Statutory Nuisance Act 1993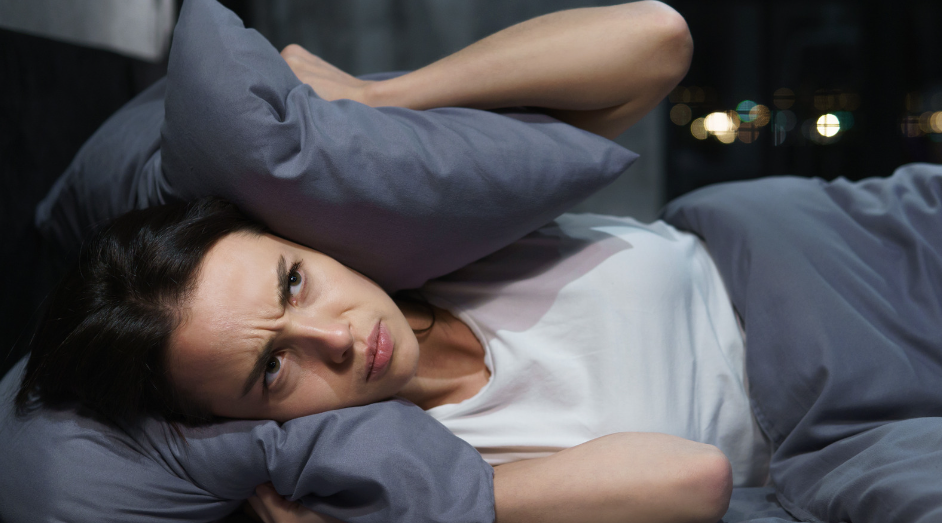 The Noise & Statutory Nuisance Act 1993 is the law that outlines what can and cannot be done in regards to noise from neighbours. Under this act, it states that local authorities have a responsibility for investigating claims of statutory nuisance. This means any complaints about excessive or unreasonable noise levels must be reported to your local council.
If the local council agrees that your neighbour's noise is a statutory nuisance, they can issue an Abatement Notice. This notice will require the neighbour to take steps to reduce the noise or be liable for prosecution and fines.
Who is the person responsible?
Local authorities are responsible for investigating claims of statutory nuisance, but it is ultimately your responsibility to take action if your neighbour is making excessive noise. You should raise the issue with them directly, and if they do not respond, you can report it to your local council.
The Noisy Neighbours Law encourages neighbours to sort out their differences in a civil manner and through mediation or arbitration services where possible. However, if this does not work, then you are entitled to take legal action.
Types of neighbour noise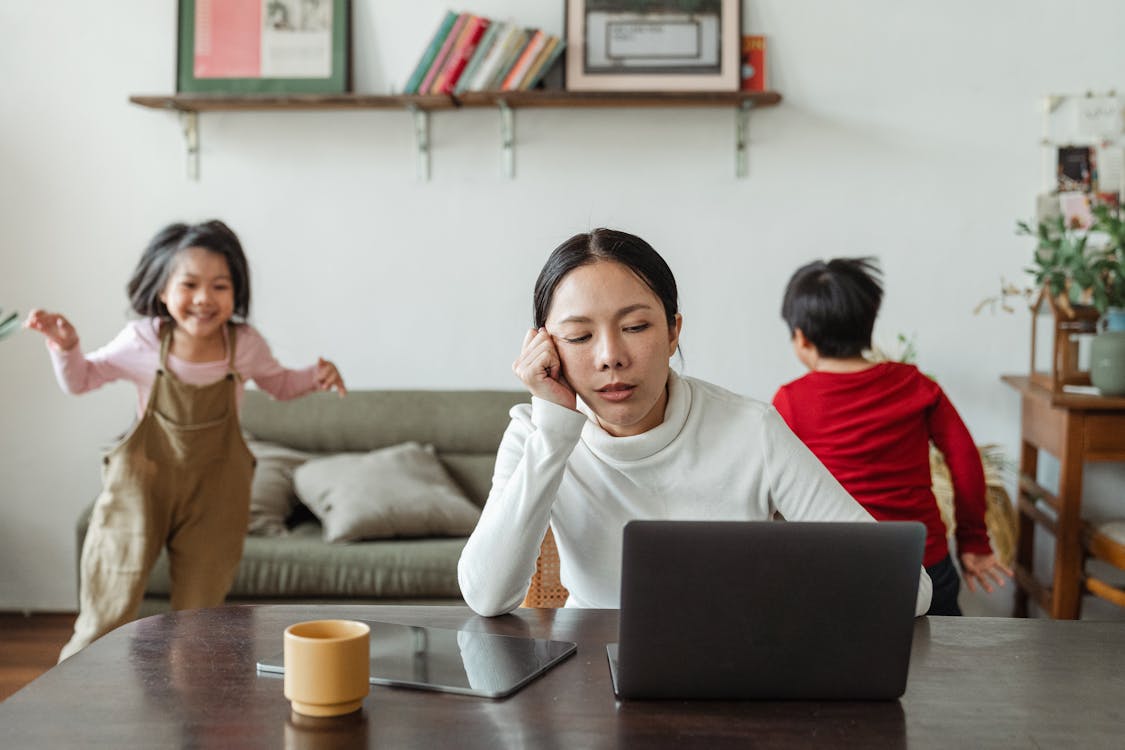 Under the Noisy Neighbours Law, several types of noise are considered excessive and unbearable. These include:
– Loud music, such as from parties or DJ sets
– Screaming and shouting
– Playing musical instruments, especially at night
– Construction noise or DIY up until the early hours andwork taking place late into the evening
– Barking dogs or cats
– Vehicle engines idling for too long
– The installation and use of burglar alarms late into the evening between 11pm and 7am
What types of noises from neighbors are considered unreasonable?
One of the most regularly reported noise complaints to local council and local authority is noisy neigbours on nearby properties. It's estimated, in fact, that noise complaint concerning neigbours escalated by 67% during 2020 due to people being held up at home for a prolonged time span as an outcome of Covid-19 lockdown measures.
This guide will offer insight into what constitutes unreasonable noise and explain how to deal with noisy neighbours. If you're in the process of selling your home and are having an issue with a neighbour, we'll provide clarity on everything you need to do.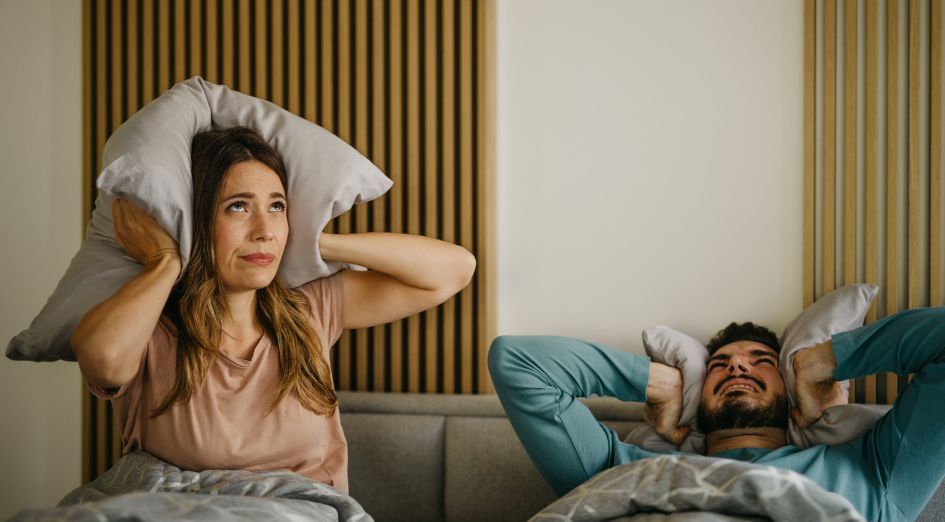 Until what specified period of time can my neighbours make noise?
To ensure peace and quiet for everyone, laws are in place that limit the permitted level of sound during nighttime hours between 11pm and 7am.
This includes a maximum permitted noise levels of 34 dBA (decibels adjusted) when background noise is less than 24dBA or 10dBA above the existing ambient noise if it's higher. However, any sort of disruptive racket can be considered a disturbance or statutory nuisance at any hour – day or night.
How to resolve a dispute with your neighbour over noise
Timely resolution of neighbour disputes over noise is essential to preventing them from developing into larger-scale issues. Thus, it's important to take quick action in order to address the conflict.
Communicate with your neighbour directly and politely.
Be honest and open about your concerns. It's a good idea to put the conversation in writing, as this will help both of you remember what was discussed.
Contact their landlord if it is a rental property.
If your neighbour rents a house from either a private landlord or housing association, you can try to talk to the neighbour's landlord about excessive noise levels. You may need to find the letting agent that manages their property if they are rental privately and approach them instead. In any case, those who rent through a housing association should have an established complaints process for these types of issues with tenants or person responsible for the noise.
Attend mediation or arbitration services.
These services are designed to help neighbours resolve disputes over noise in an informal and civil manner. The mediator will act as a neutral third-party and provide advice to both parties on how to address the problem and come up with a mutually acceptable solution.
Seek legal action as a last resort.
If all other attempts at resolving the anti social behaviour have failed, then you may need to take legal action. The Environmental Health team of your local council can investigate complaints and provide advice on how to go about this process. You can also check the local council's website to know your next steps. Depending on the level of noise disturbance, they may also be able to assist in the prosecution of your neighbour should they not comply with an Abatement Notice.
How to complain about a neighbour to the council
When talking to your neighbour, working with a mediator, and warning notices doesn't seem to be the solution for excessive noise, then it's time to reach out to your local authority. To get the best results from them, make sure that you provide as much detail as possible. Therefore, ensure that you:
• Keep a record of the dates, times and duration when noise levels are at their most disruptive;
• Make a note of who is responsible for the disturbance;
• Document any conversations you have with your neighbour or landlord concerning this issue.
To successfully file a report concerning your neighbor's disruptive noise to the appropriate local authority, you should submit it in writing and include comprehensive information. This includes:
• The name and address of the person making the complaint;
• A succinct description of the type of noise disturbance;
• How long it has been going on for;
• When the disruption occurs and its duration.
If you decide to make a formal complaint, your local authority may then send an investigator out to the property to assess the noise levels. The investigator will take into account any evidence you have provided and decide whether further action needs to be taken or not.
Noise abatement orders
If your local council identifies that noise generated by your neighbor is a legal nuisance, they can issue them with an official Noise Abatement Order. This notification specifies what regulations must be observed and the consequences of non-compliance.
If someone violates a noise abatement order, they face penalties of up to £5,000. When it comes to excessive nocturnal noise between 11pm and 7am though, the council will generally only issue warning notices if the sound is not considered as an illegal disturbance.
However, fixed penalty notices accompanied by fees of up to £110 can be imposed on them for their failure in paying fines or getting rid of apparatus that are producing these sounds promptly. Should this happen, legal prosecution may follow as well.
When an abatement notice is served and not followed, the environmental health department can dispatch a police officer with full authority to enter the property in question and seize any equipment responsible for causing the issue. This power is granted through warrant provisions.
Disclosing neighbour disputes when selling your property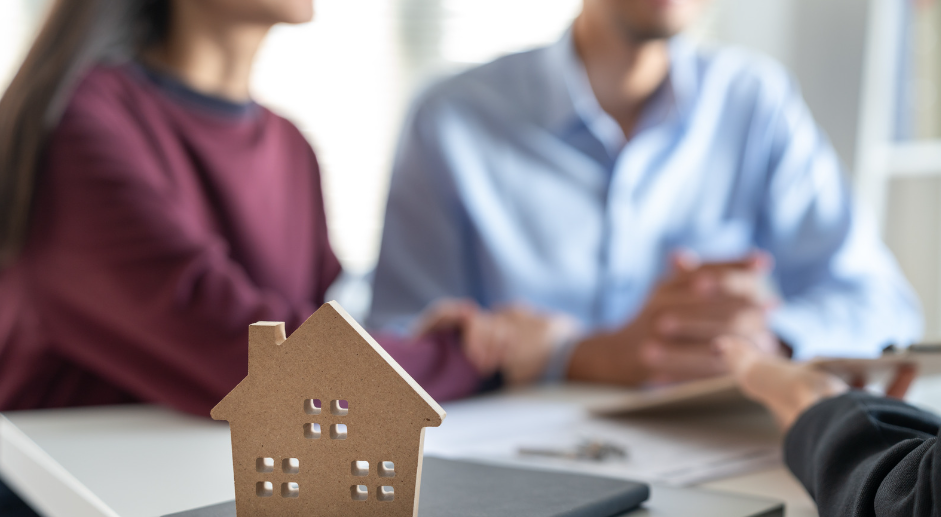 When selling your home, it is mandatory to declare any unresolved disputes you have with neighbouring properties as per legal requirements. If you had filed a noise complaint regarding excessive noise levels from a neighbour previously, then this must be declared on the TA6 property information form.
In addition to noise complaints, other conflict situations you must declare include:
-Land divisions, such as fencing or hedging disputes.
-Communal areas maintenance issues
-Parking issues
-Other anti social behaviour