Are you planning to move to London and looking to rent a flat? London is a city of opportunity and adventure, but finding a place to call home can be a challenging and time-consuming task.
The rental market in London is known for its competitiveness, high prices, and fast-paced nature, making it difficult for newcomers to navigate.
But fear not, because, in this blog post, we will provide you with the ultimate guide on how to rent a flat in London. We will share some insider tips and tricks that will help you find a good flat that fits your budget, preferences, and needs.
From searching for London properties to negotiating with landlords, we will cover everything you need to know to make your flat hunting for the best place to live in London experience stress-free and successful.
How to Rent a Flat in London
1. Create a rental budget
Before you start searching for rental properties in London, it is essential to create a budget. London can be an expensive city to live in and you need determine how much monthly rent you can afford and factor in other expenses such as utility bills, council tax, and commuting costs.
Once you have an idea of the overall cost that you are willing to pay, you can start looking for London properties that are within your budget range. This will make the whole process a lot easier.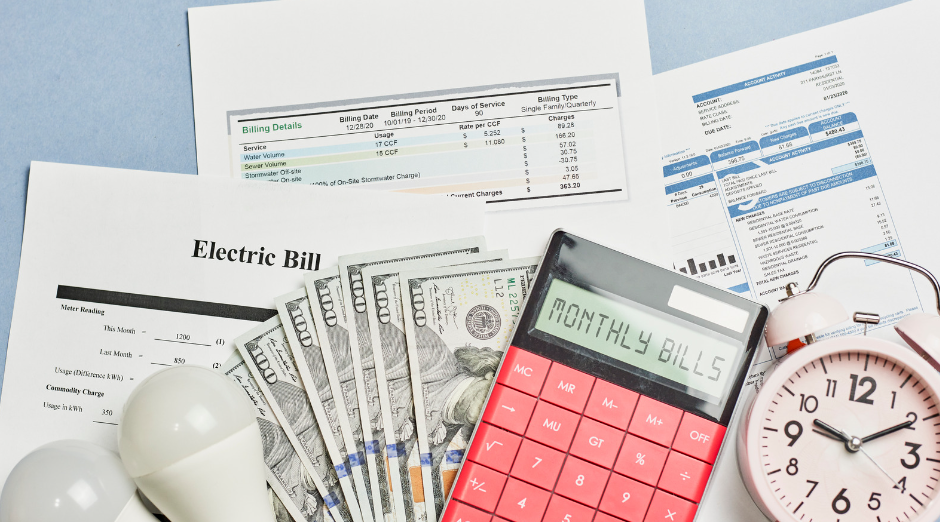 2. Find your ideal neighbourhood
The first step to finding the right flat is to research and identify neighbourhoods that fit your lifestyle. Before you begin searching for apartments, it's important to have a good understanding of the neighbourhoods in London. It is all depends if you have a family with students or young professionals.
Consider factors in renting such as commute times, nearby shops, amenities, and local communities when selecting an area. It is also important to consider if it is a safe place to stay.
From there, determine if the rental prices in the area are within your budget.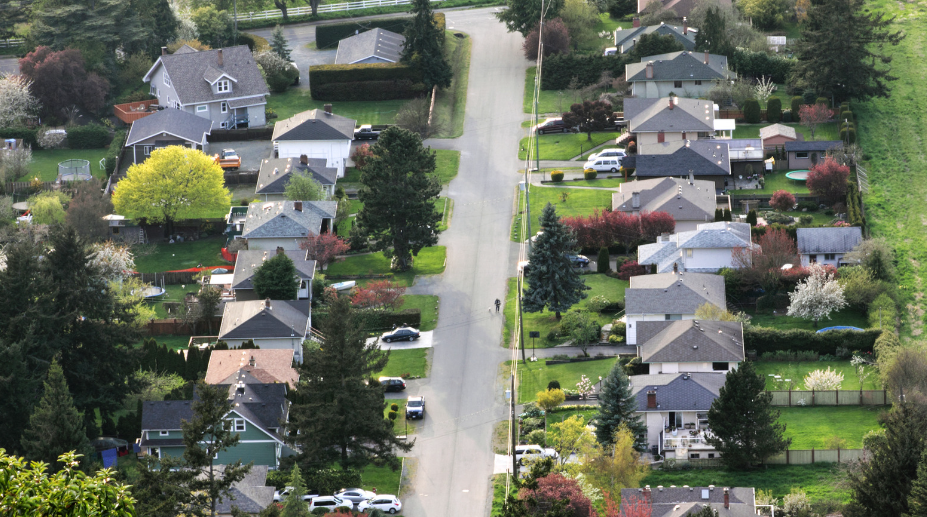 3. Look for properties
Now that you have a rental budget in mind and an ideal neighborhood list, you can begin your search for rental properties. Here are the ways how to look for flats to rent in London:
Search Property Online Listings:
There are many websites that list London properties. Look through the listings and filter your search based on your budget, preferences, and ideal neighbourhood.
You won't find private landlord listings on most of the property online rental platforms.
Contact Real Estate Agents and Letting Agents :
Real Estate Agents and Letting Agents in your ideal neighbourhoods can connect you to London properties before they're listed, so it's worth taking the time to contact letting agents in the area.
Attend Open Houses:
If you are looking for a more hands-on approach, attending open houses or viewings of prospective apartments is an excellent option. This will allow you to get a better feel of the flat before renting.
Walk Around:
Last but not least, walking around the areas you're interested in and looking for "To let" signs is a great way to find hidden gems. Don't forget to bring your smartphone or notebook so that you can write down contact information on the spot.
4. If you find a place you like, move fast!
Once you find a flat that fits your criteria, don't hesitate! The rental market in London is highly competitive, and you will want to act quickly to secure the property from the market before someone else does.
5. Negotiate with landlords'
If you are dealing with an estate agent or landlord directly, be sure to negotiate on the terms of the rental agreement. Don't be afraid to ask for concessions, such as lower rent or no estate agent fees, as landlords are often open to negotiation.
Make sure to read through the tenancy agreement carefully before signing anything and ensure that all of your questions have been answered.
6. Putting down a security deposit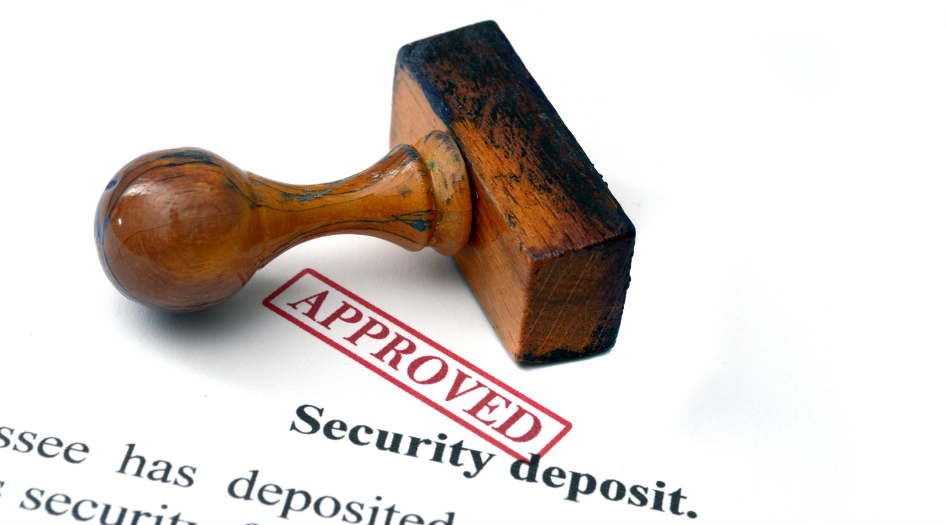 Once you've agreed on terms with the landlord or estate agent, it's time to put down a security deposit. Usually, this is equivalent to six week's rent and must be paid in cash.
In some cases, a guarantor might be required to provide additional security. A guarantor is someone who legally agrees to cover any unpaid rent or property damage costs.
Holding deposit
It is important to note that you may be asked for a holding deposit when viewing properties. Holding deposit is not always necessary but it can be useful in securing the property if it is one you wish to pursue. A holding deposit should not exceed one week's rent and should be refundable if the landlord decides not to progress with your application
7. Get your paperwork ready
To complete the rental process, you will need to provide certain documents such as a passport or identity card and proof of residence.
You may also be asked to provide reference from previous landlords. Once all paperwork has been submitted, the landlord or agent can move forward with confirming your tenancy.
8. Learn The Jargon
Particularly if you are an overseas tenant, terms related to renting a flat may be unfamiliar. Familiarizing yourself with the language used in Contracts and Agreements, Right to Rent Checks, Rent and Deposits and Inventory Check-ins is essential.
Purpose-built – this is a building that has been specifically designed or built for residential or commercial use.
Mansion flats – these are purpose-built flats, usually located in a building which previously housed a single wealthy family.
Converted flats – these are existing buildings which have been remodeled into a home, typically by splitting an old house into several units.
House/flat share – this is when two or more people share one living space.
Studio flats – this is a single room, usually with a separate kitchen and bathroom.
Maisonette – this is a two-story flat, usually with its own entrance and stairs.
Terraced – this is a building which shares walls with the neighbouring properties.
another type of property which shares walls with the neighbouring properties, however there are no buildings directly attached to either side.
Legal Requirements When Renting a Flat
Renting a flat in London requires you to adhere to certain legal requirements. It is important that you are aware of your rights and responsibilities before signing any lease agreement, as well as local guidelines. Here are some of the most pertinent laws and regulations:
Application Forms
An application form must be completed before a tenancy begins and should include details of the tenant, weekly rent payments, agreement terms and the landlord's contact information.
Rent and Deposits
A deposit will typically be requested on signing a lease agreement but cannot exceed five weeks' worth of rent. Rent payments must also follow UK government approved scheme and must be made on time.
Right to Rent, Affordability, and Credit Checks
Landlords or estate agents must carry out right to rent checks before a tenancy begins. This means they will ask for proof of identity from the tenant in order to check if they have the legal right to reside in the UK.
Living in London can be costly, so it's not surprising that landlords and agencies require proof of your ability to pay the rent. This is done by verifying whether you meet their affordability criteria; typically, this entails having a monthly gross salary that surpasses the cost of rental fees by at least two-and-a-half times.
References
Landlords or estate agents can ask for references from previous landlords, employers and/or character references before renting the flat. They will contact these to make sure that the tenant is reliable and trustworthy.
Contracts and Agreements
All tenants must sign an Assured Shorthold Tenancy (AST) agreement. This outlines the rights and responsibilities of both parties as well as the duration of the tenancy in the UK. It is important to read over this thoroughly before signing.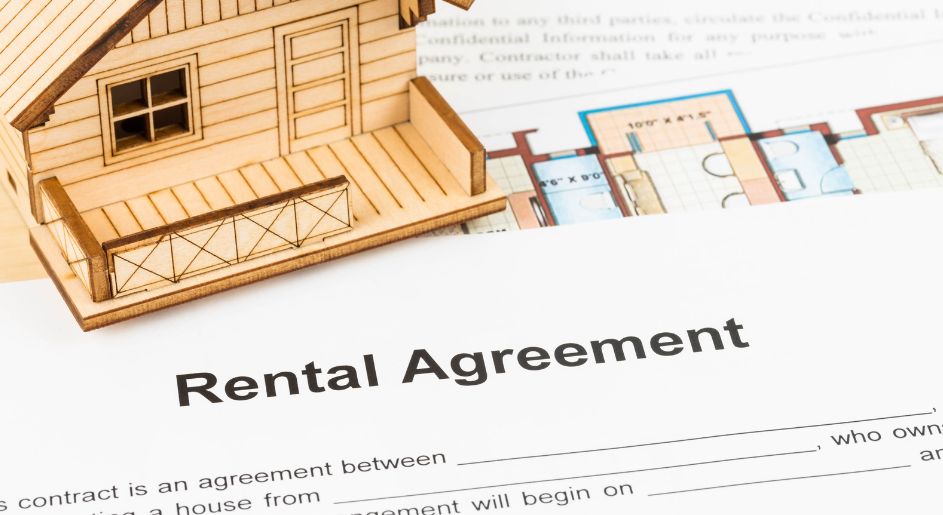 Your tenancy agreement needs to include all of your information, such as name, address and the landlord's details too. Additionally, make sure that it plainly states the exact location of where you will be residing.
When organizing your rental agreement, it's essential to outline the required deposit and amount of monthly rent due, as well as when this is due along with if/when rent increases may occur.
You must be aware of both yours and the landlord's notice periods at the termination of a fixed-term tenancy. Doing so will ensure that you have all expectations outlined in writing for an organized tenant experience.
A break clause should be included in your agreement, allowing either party to give one or two months' notice after six months has passed. Additionally, make sure that the rent covers all applicable utilities.
It is rather essential to define who will be accountable for any repairs and upkeep of the premises. Additionally, it is imperative that you check when your tenancy begins and its duration – usually a year.
Inventory Check-ins
An inventory should be completed by the landlord or agent before a tenant moves in and start renting and it should include details of all items within the property. It is important to check this document carefully and ensure that anything that was present when you moved in is listed correctly.
As a tenant, it is important that you are aware of your rights and responsibilities before renting a flat in London. Make sure to read the lease agreement thoroughly and ask questions when necessary.
It is also helpful to speak with previous tenants if possible to get an understanding of their experience with the landlord or agent.
Type of Rental Properties in London
Depending on your budget and lifestyle, you may have the option to rent either a house or a flat in London UK. A house is a larger property that could be detached (or semi-detached), with three or more bedrooms and multiple bathrooms, while a flat is usually smaller, typically having one bedroom to two bedrooms and sharing communal areas.
House Sharing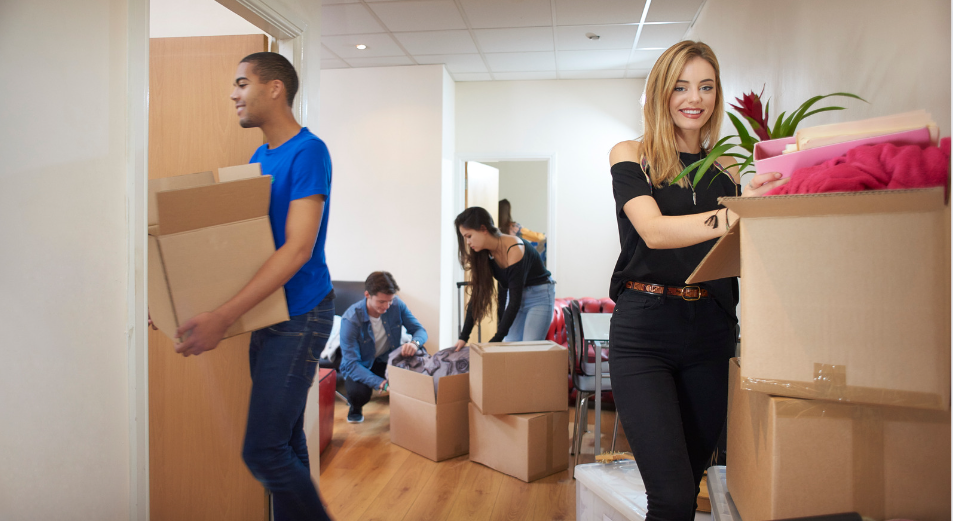 Sharing a house may be an attractive option for those who are either on a budget or prefer to live communally, as it will typically work out cheaper than renting a flat or house individually.
You can try to check SpareRoom for house share opportunities. If you decide to share, make sure to agree and document the rules in advance to avoid any potential disagreements down the line.
It's possible to rent an individual room in a shared house which is known as 'house sharing'. This type of rental can be an affordable and sociable way to live with multiple tenants.
It typically involves each tenant having their own bedroom, while the common spaces such as kitchen, bathroom and lounge are shared by all residents.
Before taking on a house share, make sure to familiarize yourself with the rules and regulations of your tenancy agreement as well as any additional contracts that may exist between tenants. This is essential for protecting everyone's rights and avoiding potential issues down the line.
What are the average rental costs in London?
The average monthly London rent is around £1,500 – £1,600, but this number can vary greatly depending on where you live in the city. For instance, areas in Central London tend to be much more expensive than other parts of London and the UK.
Finding Affordable Rentals in London
If you're looking for an affordable rental in London, it's important to consider all your options. While certain neighbourhoods are significantly more expensive than others, there are still ways you can find a good deal.
A great way to find affordable rentals in London is to look for properties further away from the city centre. Although this usually means taking on longer commutes, it's one of the best ways to save money on rent while still having access to all the amenities and attractions Central London has to offer.
Another option is to look for properties listed on online rental marketplaces. Here, you can compare different listings, narrow down your search according to budget and location, and often get a lower price than what the local letting agents offer.
Finally, if you're not confident in negotiating the rental process on your own, you can always hire a lettings agent to help sort out the paperwork and find you the best deal.
A Month is Not The Same as Four Weeks When Paying Rent
When it comes to rental payments, don't forget that a month is not always four weeks. This means that if your rent is due on the first of the month, you won't necessarily be paid until the end of that month.
This should be clearly explained in your tenancy agreement and it's important to stay on top of all payments if you don't want to get into arrears with your landlord.
Advantage of Using a Letting Agent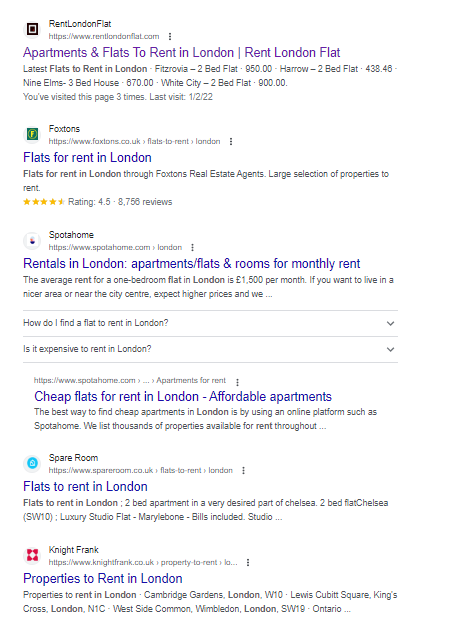 If you're searching to buy or rent a property, then partnering with an experienced real estate agent can be the solution.
Although it may cost more than going solo or utilizing online search engines, these specialists can save you time and effort in seeking out the perfect place for your needs – so much so that if spending hours trawling through websites like this one isn't attractive to you, agents could make all the difference.
If you don't have the time or resources to search for a home on your own, consider entrusting this process with a real estate agent. To ensure you find an ideal fit, here are some important things to keep in mind when selecting one:
Make sure they specialize in the area:
Ask your agent to provide details of other properties they have handled in the neighbourhood.
Get references and read reviews:
If a real estate agent is recommended, ask for testimonials or read their online reviews to ensure that you get good value for money.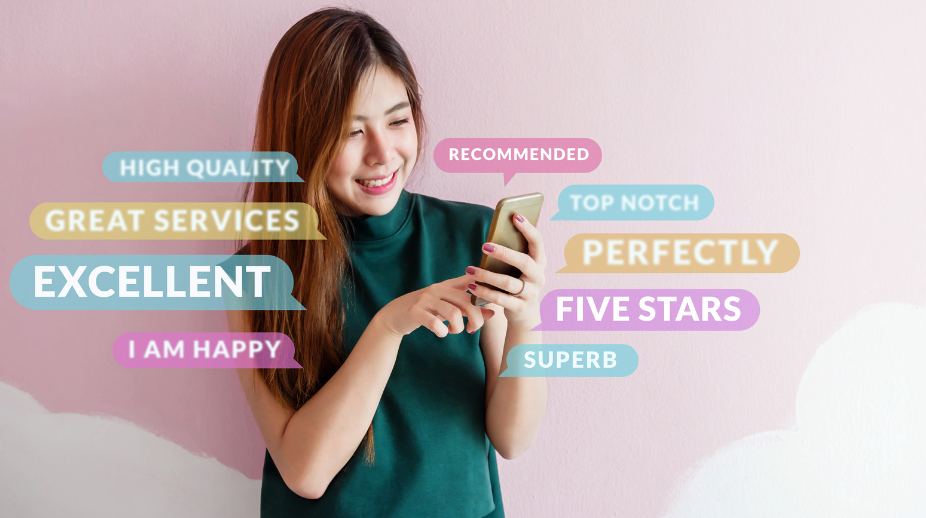 Clarify costs and rent upfront:
Make sure you know what the estate agent fees covers and when they expect to be paid.
Check licensing:
Make sure you check that the agent is properly licensed and registered by the relevant authority in your area.
Following these guidelines should help to ensure that you find a reliable and knowledgeable letting agent who will make the process of renting a flat in London much smoother.
Tips for Property Viewings in London
When you're looking for a rental property in London, it's always best to view the property in person first before signing any agreements. This allows you to get a feel for the place and make sure that it meets both your expectations and needs.
Due to COVID-19 restrictions, many landlords are now offering virtual viewings for prospective tenants. Virtual viewings can be a great option if you're not able to visit the house in person, however it's worth remembering that they won't give you quite the same feel as an in-person viewing.
You may also want to see if the landlord offers 360° tours for an even better idea of what the property looks like.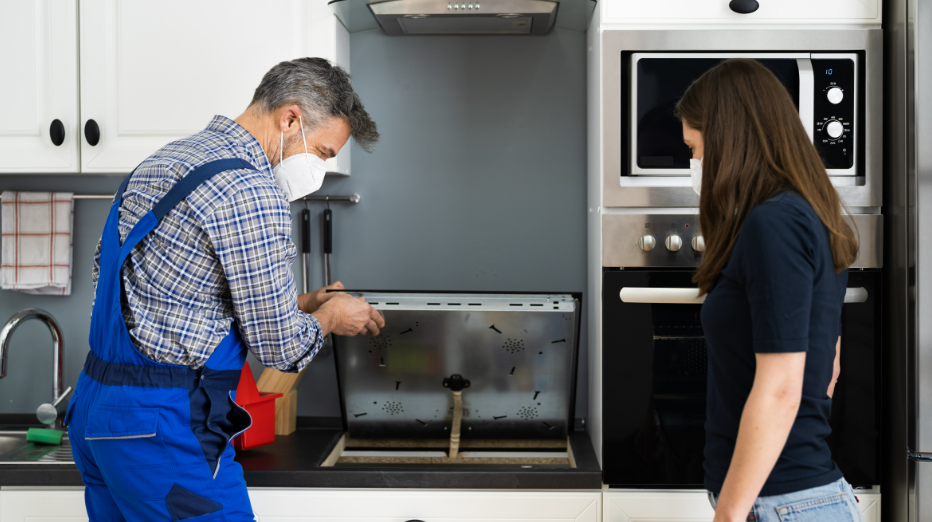 Important Questions to Ask At Viewings
1. What is the water pressure and heating like?
2. Are there any utility bills to pay, such as gas, electricity or council tax?
3. Is the house furnished or unfurnished? How many bedrooms?
4. Who will be responsible for repairs and maintenance?
5. How big is the deposit and how is it paid?
6. Are pets allowed in the house?
7. How long is the tenancy agreement?
8. What is the notice period to vacate the property?
9. Is there a garden or any outdoor areas at the property?
10. Does the landlord accept guarantors and what are their requirements?
11. What is the history of the property?
12. Is there a concierge or security team in place?
13. Is WiFi and/or broadband included?
14. Are white goods, such as the oven, fridge etc., provided by the landlord?
15. How are rental payments made and how often are they due?
16. Are there any additional charges for using common areas such as the gym or laundry?
17. How close is the local transport links and what options are available?
18. What is the neighborhood like and are there any nearby shops, parks or schools to consider?
19. Is parking available at the property or in the local area?
20. Is there a policy on smoking or parties at the property?
Virtual Viewings
As the government has indicated, you may have to inspect your potential rental house through virtual means. The process varies between agencies, but some of these methods include:
360° Virtual Tours
Properties listed on some websites offer virtual walk-throughs of the property that can be viewed from the comfort and safety of your home.
Youtube Videos
Some agents and landlords will film a video of the property to help tenants get a better understanding.
Facetime/ Video Calls
Agents may offer video calls in which you can ask questions and get an understanding of the space from the landlord or agent.
Photos & Floorplans
Some landlords will make available photos and floor plans of their property so that potential tenants can virtually walk through the flat before making a decision.
Who manages the property and what happens if anything goes wrong?
Another important point to consider when renting a property is who manages the property and what happens if something goes wrong. If you're renting through an agency, you should get all the details of who will be managing your tenancy in writing and make sure that everything is clear before signing any agreements.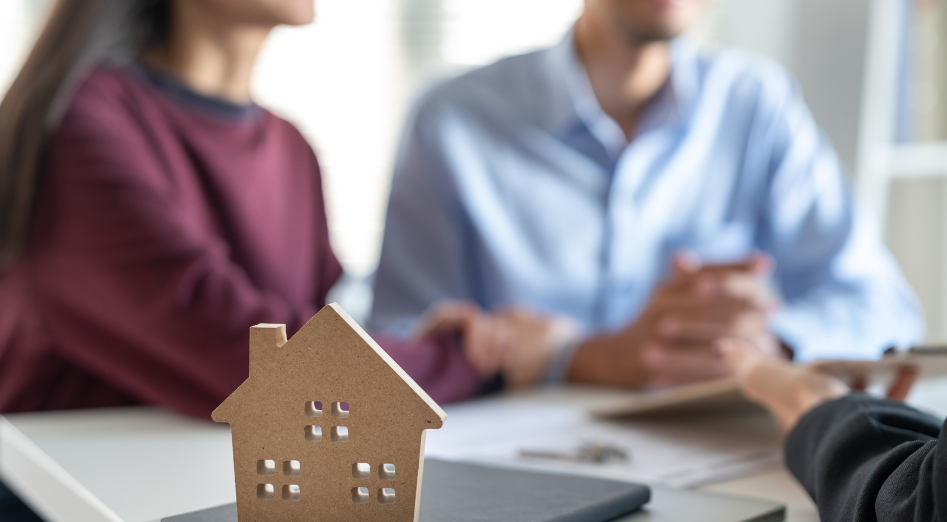 If anything does go wrong during your tenancy, it's important to contact your letting agent or landlord as soon as possible so that they can take action. For example, if there is a problem with the boiler or any other major appliances, you should let them know right away so that it can be fixed quickly and efficiently.
Finally, remember to always read through your tenancy agreement carefully and make sure that you understand all the terms and conditions before signing anything. This can help to avoid any potential issues during the course of your tenancy.
Choosing The Right London Area For You
Central London is an enormous metropolis composed of 32 distinctive boroughs, each with its own unique flavor and personality. But no matter what part you are in, the city's vast transport network – including buses, trains, and the Underground – ensures that all parts of this bustling global capital remain connected to one another.
Thoroughly research potential areas when you do flat hunting to ensure you make the right choice. You should consider all your needs when deciding on a place to live, such as if it's north or south of the River Thames and what transport links and commute times are available.
Moreover, think about amenities like green space and sports facilities that you would like close by, in addition to shops that can easily be accessed from where you'll reside.
When making your transport plans for the city, consider all of the available options. The tube station can be convenient but costly; there are plenty of other choices! Consider rental cars near different forms of transportation like trains and buses – or even take a ride on London's famous River Bus.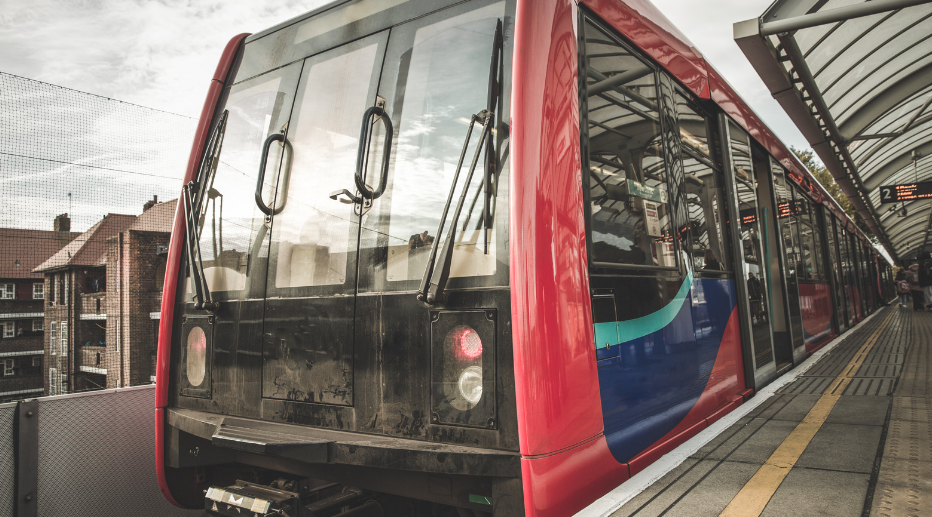 You may also save money while improving your fitness level and reducing carbon emissions by cycling around with Santander Cycles or investing in your own bike.
A sense of safety and security in your home is essential. When searching for a rental house, always make sure to ask what security measures the building has in place. That could include CCTV cameras, motion-sensing lighting or even an intercom system if the property is part of an apartment complex.