How To Maintain An Vacant Property
This guide will help you understand what it takes to maintain a vacant property, so the investment remains protected.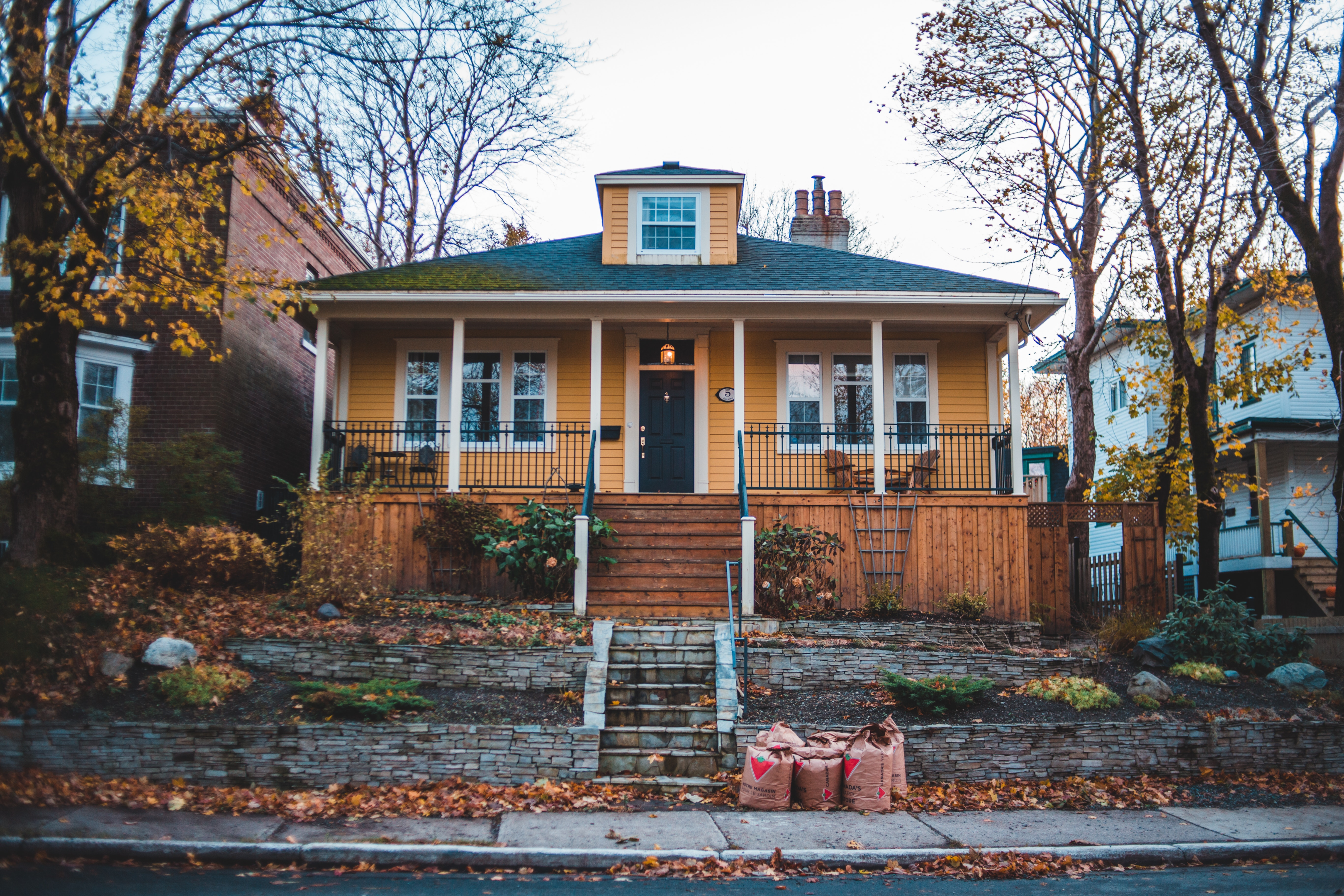 What is a vacant property?
An unoccupied property or a vacant property is one that has been empty for at least 30 but not more than 60 days in a row.
There are a number of reasons why a property might be empty for such a short period of time. It could be that the homeowners are on holiday, or they may have moved out and are in the process of selling the property. It's also possible that the empty property is being refurbished or is undergoing some other form of renovation.
However, there are also a number of properties that stand empty for much longer periods of time. These are classed as long-term vacant properties. Long-term vacant properties are those that have been empty for at least six months in a row.
There are now more than 216,000 long-term vacant properties in England, according to figures released by the Ministry of Housing, Communities and Local Government.
While research conducted by the Liberal Democrats found that over 11,000 houses in the United Kingdom have been empty for at least a decade.
So many empty properties in the UK, therefore it's critical that homeowners understand the consequences of leaving their property empty.
Standard home insurance does not cover theft, attempted theft, malicious damage or water damage after 30 days unless you have additional coverage. You'll need vacant home insurance for that.
How long can a property be empty for?
This is a question that a lot of people have, and the answer can depend on a lot of different factors. In some cases, a property can be empty for years without any issue. However, in other cases, there may be penalties for having an empty property for too long.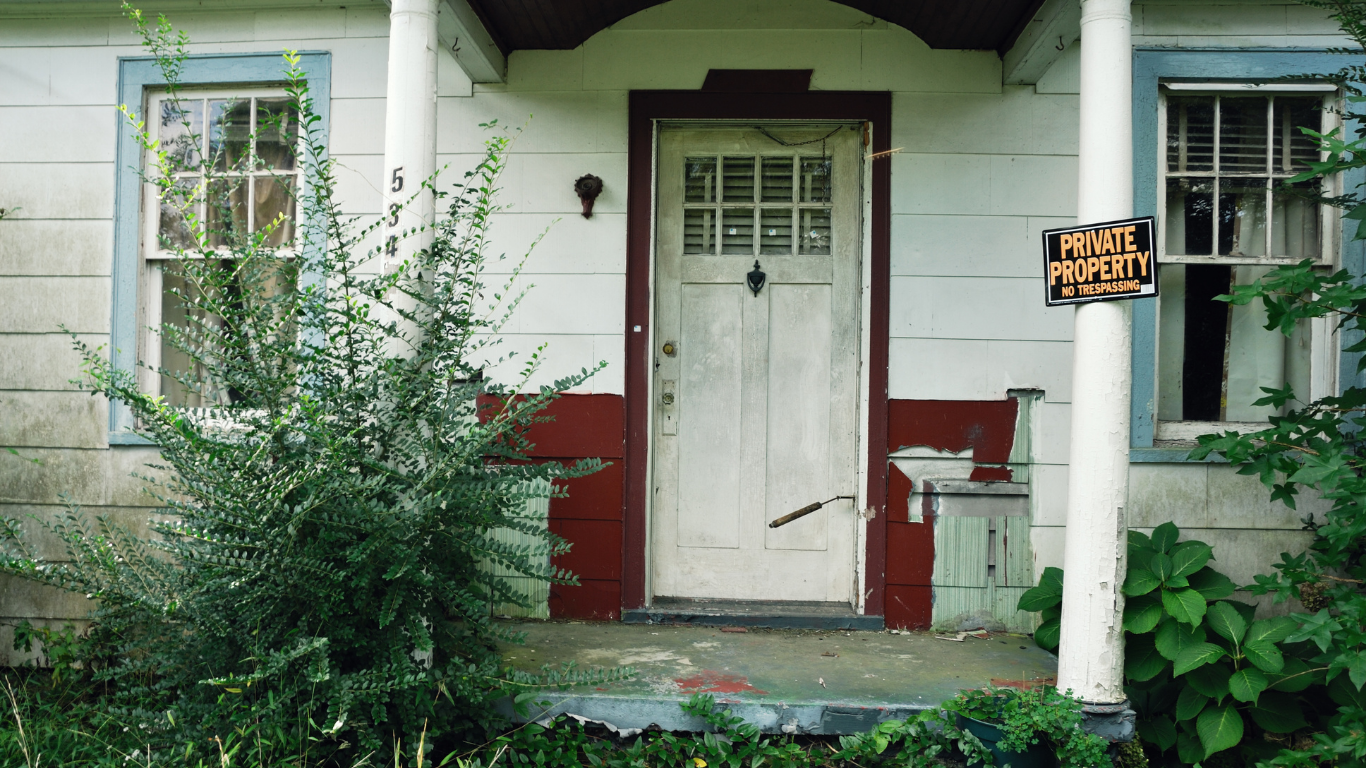 The length of time that a property can be empty for will vary depending on where the property is located. For example, if the property is in a city or town center, it may have restrictions about how long it can be empty. This is because an empty property can have a negative impact on the area. It can make the neighborhood look run down, and it can also lead to crime rates going up.
If the property is in a rural area, then the restrictions on how long it can be empty for will be less strict. This is because there are usually fewer people around, and the property is not likely to have a negative impact on the area.
There are also different rules for different types of property. For example, if the property is a house, then it can usually be empty for up to six months without any issue. However, if the property is a commercial premise, then it may have to be occupied within three months.
If you're thinking of leaving your property empty for an extended period of time, then it's important to check with your local authority to see what the rules are. You may need to get permission from them before you.
The typical home insurance company covers your unoccupied properties for up to 60 days each year if it is empty. You may not be covered if you keep your property vacant for more than this period of time. Contact your insurer to check if you are still covered while your property is unoccupied.
The Risks of Leaving a Home Unoccupied
Leaving a home unoccupied for an extended period of time can come with a number of risks. Here are some of the most common risks associated with leaving a home unoccupied:
Weather damages
One of the biggest risks to consider when leaving a home unoccupied is weather damage. Without proper weatherproofing, rain and snow can seep in through cracks in the walls or roof, leading to water damage.
In extreme cases, this can cause the structure of the building to collapse.
Burglary
One of the most common risks associated with leaving a home unoccupied is burglary and break ins. An empty house is an easy target for burglars, who can quickly and easily break in and take whatever they want.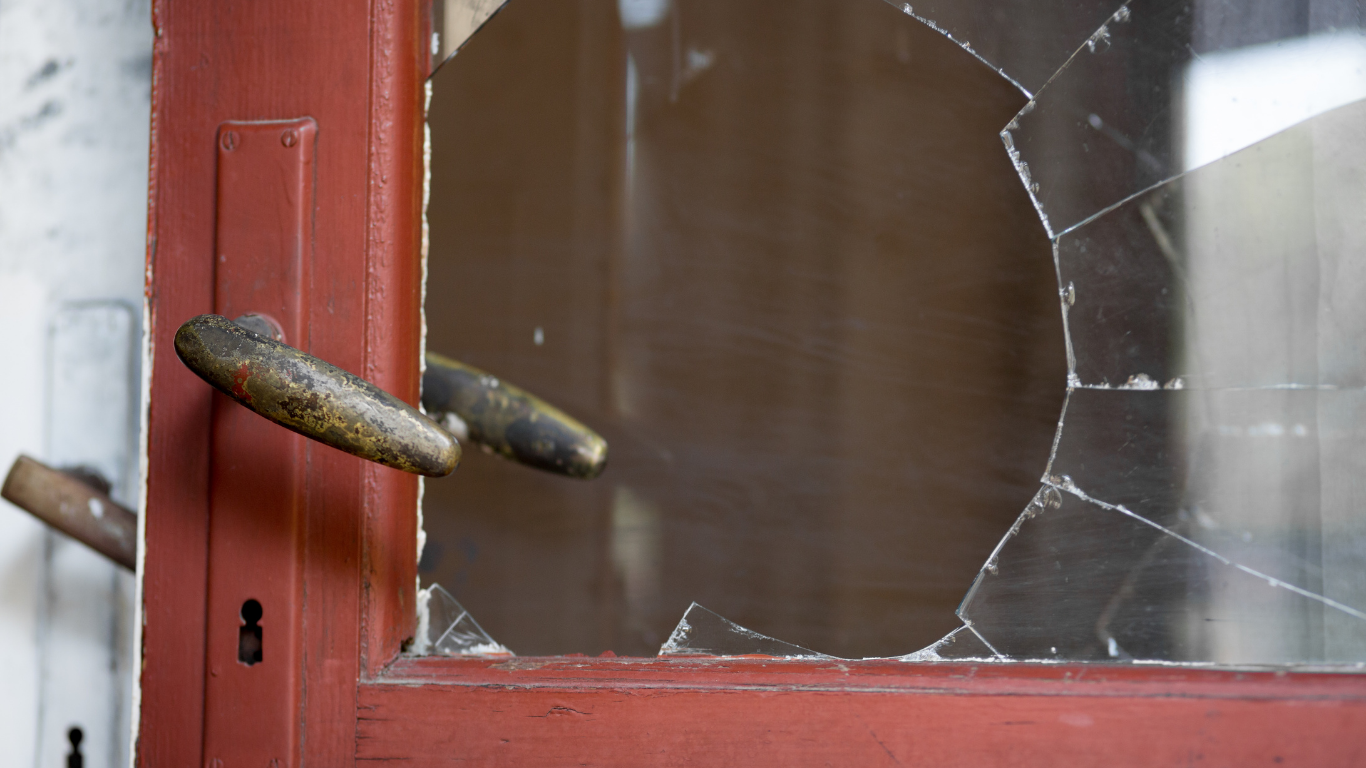 To deter burglars, it's important to make your home look occupied even when you're away. This can be done by using timers on lights and radios and making sure all doors and windows are securely locked.
Water damage
If a home is left unoccupied for an extended period of time, there is a risk of water damage happening. This could be due to a leaky pipe or appliance, or heavy rains flooding the home.
To prevent water damage, it's important to shut off all water sources before leaving the house unoccupied.
Mold
Another risk associated with leaving a home unoccupied is mold growth. This can happen if there is any moisture present in the house, which can be caused by a leaky roof or pipe, for example.
To prevent mold growth, it's important to make sure the home is well ventilated and that there is no moisture present.
Rodent infestation
If a home is left unoccupied for an extended period of time, there is also a risk of rodent infestation. This could be due to the fact that there is food and water available in the home, or because the home is warm and cozy for rodents.
To prevent rodent infestation, it is a good idea to make sure all food sources are eliminated and that any openings into the home are sealed uptight.
Vandalism
Another risk of leaving a home unoccupied is vandalism. Unoccupied homes are often targeted by vandals, who may spray graffiti on the empty house or damage the interior or exterior of the home.
Squatting
If a home is left unoccupied for too long, it may be taken over by squatters. Squatters are people who illegally occupy an uninhabited property
How do you maintain a vacant house?
If you have an empty property, it's important to keep it well-maintained to avoid problems such as vandalism or squatters. Here are some tips for successful vacant property management.
Keep the empty house clean and tidy, and clear any overgrown vegetation.
Install security features such as locks, alarms and CCTV.
Install motion sensor lights around the perimeter of your home. This will deter burglars and give you a heads up if someone is on your property.
Set a timer on your lights. This will make it look like someone is home.
Make sure all doors and windows are locked and secured. Consider installing additional locks, such as deadbolts, on entry points. You can also secure the property against intruders by using window bars, metal grilles or fencing.
If possible, empty the property of furniture and other possessions to deter squatters.
Stop your mail and newspapers. A build-up of mail is a telltale sign that no one is home. Arrange for a neighbour or family member to pick up your mail while you're away.
If possible, arrange for a house sitter to check on the property regularly and report any issues.
Get specialist unoccupied home insurance to protect your property against damage or theft.
Maintaining a vacant house can seem like a lot of work, but it's important to do it if you want to avoid any problems. By following these tips, you can keep your empty property in good condition and safe from harm.
Empty house fire prevention
Fire risks in an empty home can be just as great as when a house is full of people and belongings. Not only are there obvious dangers such as faulty wiring or an overheated cooker, but an unoccupied house can also become a target for arsonists.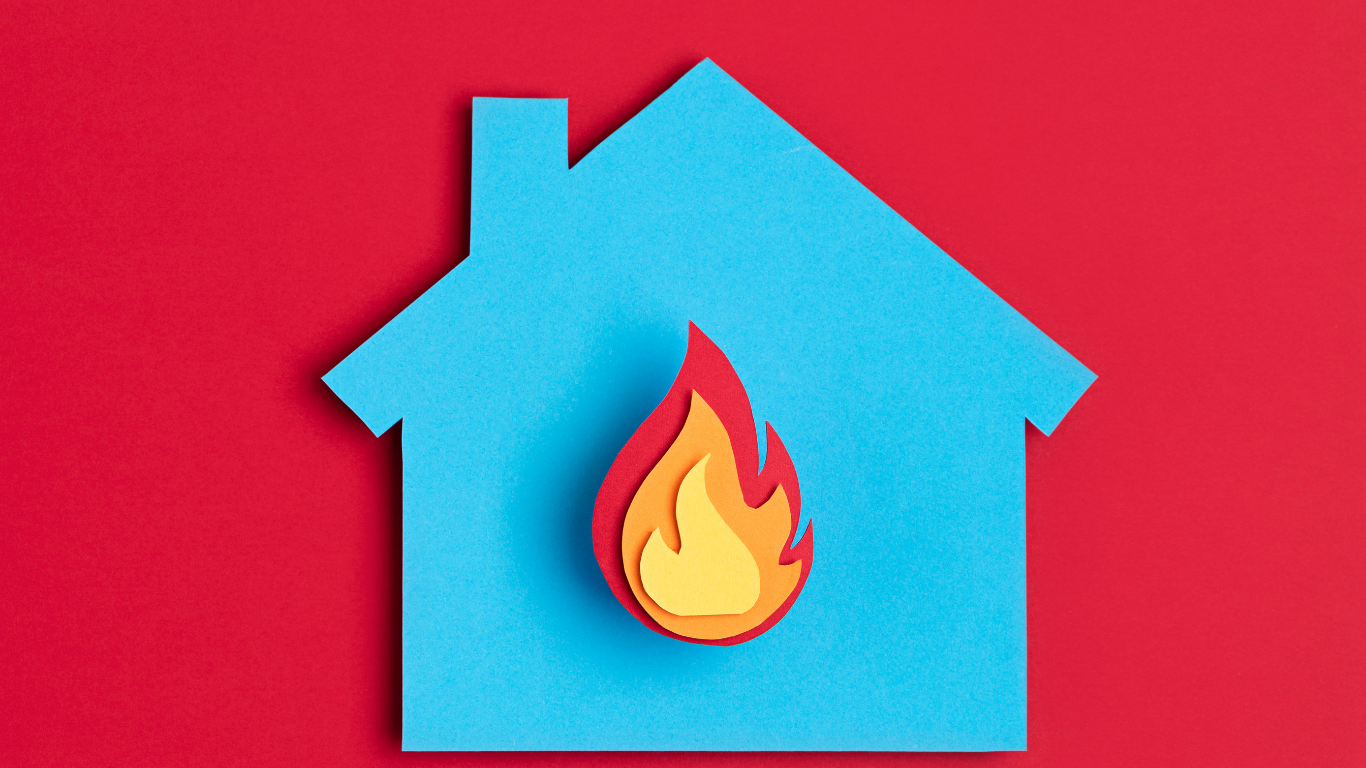 Following some simple precautions will help to minimize the risk of a fire in your empty home:
Have your gas and electrical appliances checked by a qualified engineer every year.
Keep all combustible materials, including furniture, curtains and carpets, at least one metre from heaters and radiators.
Make sure that smoke detectors are fitted and tested regularly.
Regularly check that the fire escape routes are clear and free from obstruction.
If you are going to be away from home for any length of time, ask a friend or home sitter to check on your property regularly.
If you have a burglar alarm, make sure it is set when you are not at home.
Taking these simple precautions can help to keep you and your family safe while your house is empty.
Insuring An Unoccupied Property
If you leave your house empty for 30 days or more, your typical home insurance policy will most likely not cover you. The usual time period is 30 days, although certain policies may specify a shorter duration or longer period of time.
If you know you'll be away from your house for an extended amount of time, it's a good idea to notify your insurance provider. They may be able to renew or increase the duration of your existing coverage, but if not, you'll need to look into getting a specialized vacant home insurance policy.
If you do not notify your insurance provider that you are leaving your house unoccupied for more than 30 days and need to make a claim, you could jeopardize your coverage.
Also, keep in mind that if a home is boarded up, it may not be covered by your insurance policy. Check the terms and conditions of any house insurance you buy to ensure they are as you imagined them.
Leaving your home unoccupied for an extended period of time can be a risky move. Make sure you are aware of the possible consequences and take the necessary precautions to protect your property. Contact your insurance provider if you have any questions or concerns.
Paying Council Tax On A Vacant Home
Council tax is a charge that all property owners in the UK must pay. The amount you pay is based on the value of your property and the council tax band it falls into. If you are not living in your home, you may be able to claim a discount or exemption from council tax.
If your home is unoccupied, you must still pay council tax on it, unless you are able to claim exemption. The amount you pay will depend on the council tax band your home falls into and how long your property remains unoccupied. You may also be charged a premium for a vacant property.
Certain types of discounts may apply, such as:
For properties being remodeled, some councils provide discounts of about 20%, for a period of up to 12 months.
If a person is in care, hospital, or being cared for by family members and the property is left empty.
If the occupant is in jail (unless their punishment is for not paying a fine or local council tax).
A property that is not suitable to be lived in by law, has been repossessed, or has been compulsorily acquired for demolition.
If the council tax payer's home has been vacant for a certain length of time.
A full council tax discount may be given to someone whose main home has been destroyed as a result of domestic abuse and who must move due to their changed circumstances.
If you are going to be away from your home for an extended period of time, you should contact your local council to let them know. They may be able to offer you a discount or exemption from council tax while your property is unoccupied.