Ground Rent: Understanding and Evading the Cost
Whether you're considering buying a leasehold property or are just curious about the costs associated with homeownership, ground rent is a term you might come across. It's an integral part of the UK property landscape, particularly for leasehold properties. In this blog, we'll dive deep into what ground rent is and discuss potential strategies to steer clear of it.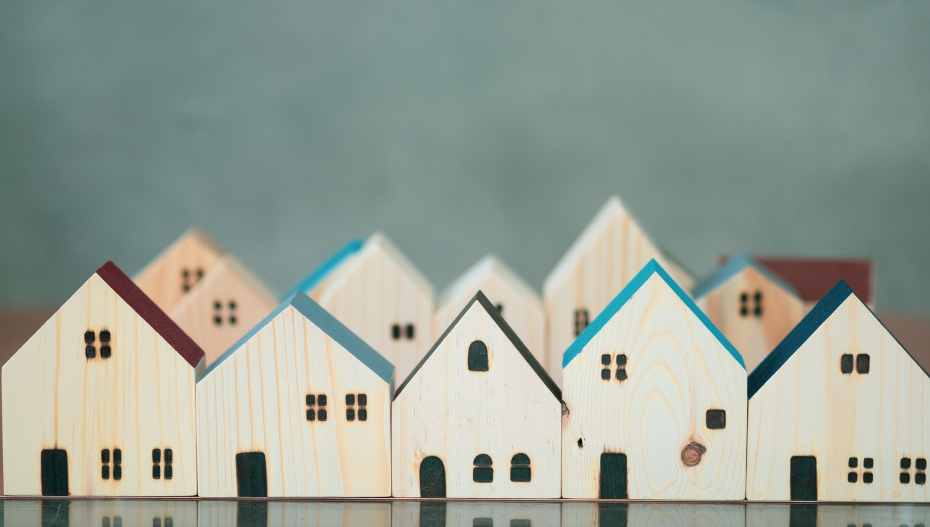 What is Ground Rent?
Ground rent, in the simplest terms, is a periodic fee that leasehold property owners must pay to the freeholder or landlord. While the concept might seem straightforward, it's steeped in historical context dating back centuries in Britain, when landowners would lease out their property for extended periods, sometimes for as long as 999 years!
In contemporary times, when you purchase a leasehold property, you essentially buy the rights to live in or use a building for a specified number of years, decades, or even centuries. However, the land on which the building stands typically remains owned by the freeholder. This unique arrangement means you don't own the property outright, and to recognize the land ownership of the freeholder charge ground rent.
While many leasehold arrangements initially set a minimal ground rent, there have been instances where homeowners have faced significant increases over time. Ground rent might also be collected by a property management firm on behalf of the freeholder.
Can You Avoid Paying Ground Rent?
If you're keen on bypassing the ground rent payments, consider the following approaches: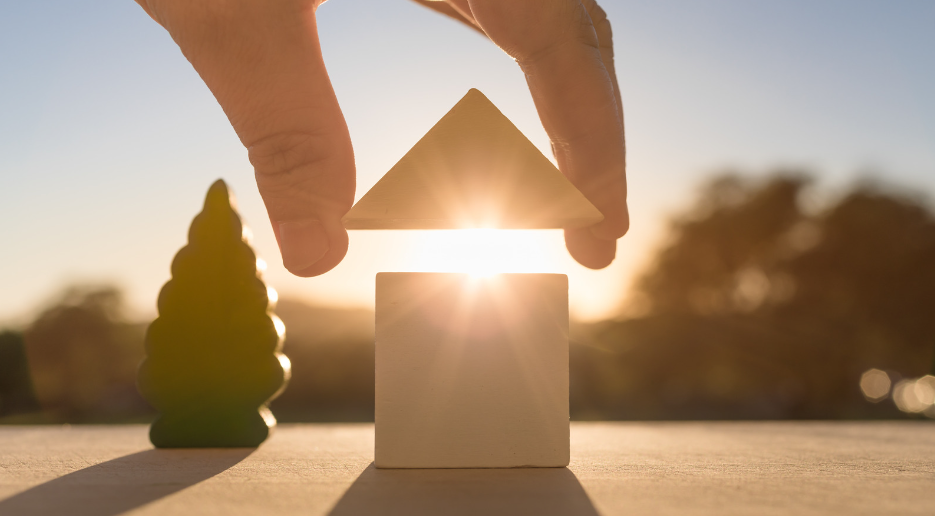 Buy the Freehold:
One direct method to avoid ground rent is by purchasing the freehold of the property. This action, often referred to as 'enfranchisement,' turns your leasehold property into a freehold one, effectively eliminating the need for ground rent payments. However, this option can be expensive and isn't always available, depending on the willingness of the freeholder.
Opt for a Peppercorn Rent:
Some lease agreements stipulate a 'peppercorn rent.' This is a legal term implying that the ground rent is symbolic, with no real economic value. If you can negotiate this type of lease at the onset, you won't have any meaningful ground rent to pay.
Choose Freehold Properties:
If you're in the property market and wish to sidestep the whole ground rent situation, consider buying a freehold property where you own both the building and the land it stands on.
Negotiate with Your Freeholder:
If you're facing an unreasonable ground rent hike, approach your freeholder. They might be open to negotiations, especially if the proposed increase is considered onerous or if there's a public outcry against exorbitant ground rents.
Stay Updated on Legislation:
Ground rent has been a contentious issue, leading to various legal changes and proposals over the years. Staying updated can help you understand your rights and any new avenues available to reduce ground rent or eliminate this expense.
Why do you pay ground rent?
When you're a leaseholder, you pay ground rent as a form of acknowledgment that while you have rights to the property, the land it stands on is owned by the freeholder. Essentially, this payment is for 'renting' the land upon which your property sits. Though there are ongoing reforms in the UK regarding ground rent, the prevailing system often distinguishes between leasing the land and the property itself.
What the Ground Rent Act means for you
On June 23rd, 2022, a new governmental guideline was issued, stating:
"The upcoming legislation aims to provide a more equitable and transparent homeownership experience for countless future leaseholders. Over the years, the leasehold system has faced criticism due to unjust practices, resulting in some leaseholders having to shoulder burdensome and escalating ground rents without apparent service benefits. This legislation aims to eliminate such issues, ensuring clarity and justice for upcoming leaseholders."
For this law to be effective and for a lease to be categorized as a "regulated lease," specific conditions need to be met. These include:
– The lease should be long-term (over 21 years) pertaining to a single residence.
– The lease should be acquired for a premium (or the buying price).
– The lease should be established on or after its start date, which is primarily recognized as June 30th, 2022— the day the legislation was enacted.
– The lease shouldn't be classified as an "exceptional lease."
Upon meeting these conditions, landlords cannot mandate leaseholders to pay forbidden rents (including ground rents) or charge fees for rent collection.
The legislation defines a permissible rent as a peppercorn rent, which is now officially recognized as "an annual rent of one peppercorn". This legislative move not only minimizes ground rents to a symbolic peppercorn but also safeguards leaseholders from additional fees that landlords might charge for collecting these minimal rents. The objective is to make leasehold properties more cost-effective and to eliminate the motivation for landlords to levy a tangible peppercorn ground rent.
So, how does this impact current or prospective leaseholders or you?
The law isn't applicable to pre-existing leases. However, if there's an amendment and renewal of a lease, extending its duration or incorporating more properties, the law might be relevant, given the criteria are met.
Nonetheless, specific leases remain unaffected by this legislation, such as:
– Business leases
– Statutory lease extension
– Community Housing Agreements
– Home Financing Arrangements
– Retirement homes, though only until April 1st, 2023. Post this date, it's anticipated that they will fall under this legislation.
If landlords disregard these regulations, they risk penalties ranging from £500 up to £30,000.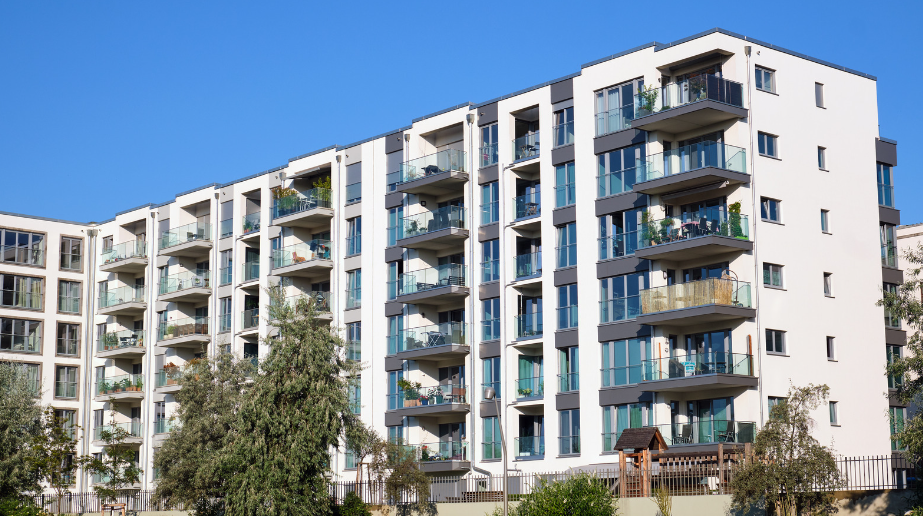 What is a peppercorn ground rent?
A 'peppercorn' ground rent traditionally refers to a nominal or symbolic rental charge. The Leasehold Reform (Ground Rent) Act 2022, as outlined in the Gov.UK guidance, is the inaugural legislation to formally delineate this term, defining it as 'an annual rent of a single peppercorn'.
The Act mandates that ground rents for new lease (with certain exceptions for non-regulated or exempted leases) be set at a peppercorn rent. Consequently, this implies that ground rent for these new leases is effectively set to none.
It's important to note that this doesn't mean freeholders will begin demanding an actual peppercorn as payment.
Is ground rent the same as the service charge?
o, ground rent and service charge are not the same, although both are commonly associated with leasehold properties. Let's break down the differences:
Ground Rent:

Definition: Ground rent is a periodic fee that leaseholders pay to the freeholder (or landlord) of the property. It's essentially a recognition that the leaseholder is a tenant, albeit often for a very long lease term, and doesn't own the land on which the property stands.
Purpose: Ground rent does not necessarily correlate to any services or maintenance provided. It is a charge that originates from the historical relationship between the freeholder and leaseholder.
Amount: The amount and frequency of ground rent payments are typically specified in the lease agreement.

Service Charge:

Definition: A service charge is a payment made by the leaseholder to the freeholder or a management company for services and maintenance related to the property or the communal areas of a building or estate.
Purpose: The service charge is used to cover costs such as maintenance of communal areas, repairs, insurance, and other shared services. The exact services covered by this charge will be stipulated in the lease agreement.
Amount: The amount can vary from year to year based on the estimated costs of the services and maintenance required. Any surplus or deficit at the end of a year is typically carried over to the next year. Leaseholders usually have a right to challenge service charges they believe are unreasonable.
In summary, while ground rent is a charge for the 'privilege' of occupying the land, a service charge is a payment for specific services related to the upkeep and maintenance of the property or its communal areas. Both charges will be outlined in the lease agreement, and leaseholders should be clear about their obligations for each.
How is ground rent calculated?
In the UK, there isn't a standardized method for determining ground rent. While freeholders possess the flexibility to set their ground rent rates, charges exceeding £500 annually, or £1,000 in the case of London properties, are generally deemed excessive.
The potential misuse of this flexibility by freeholders, leading to inflated ground rent charges, sparked the controversy known as the 'Ground Rent Scandal'. This prompted the introduction of the Leasehold Reform (Ground Rent) Act 2022 to address and reform these practices.
What is the controversy surrounding ground rent?
The ground rent debacle highlights recent practices where certain freeholders incorporated disproportionate ground rent clauses in their lease agreements. Such clauses led to soaring ground rent costs, leaving many leaseholders in financial distress and making it challenging for them to sell their homes.
If you've been impacted by these questionable leasehold practices, stay updated with the government's ongoing probe into the matter here. Major UK housebuilders, including Barratt Developments, Countryside Properties, Persimmon Homes, and Taylor Wimpey, as well as other freeholders, faced scrutiny for dubious practices concerning the sale of leasehold properties. From late 2020 through 2021, these entities committed to revising their leasehold terms, especially those that permitted ground rent charges to spiral uncontrollably.
Zero ground rent
"Zero ground rent" refers to the situation where no ground rent is charged on a leasehold property. In essence, it means that the leaseholder doesn't have to pay any annual fee to the freeholder for the land on which the leasehold property is situated.
The concept of zero ground rent has gained traction in recent years, especially in the UK, due to the aforementioned 'Ground Rent Scandal'. Many leaseholders were trapped in contracts where the ground rent would double every decade or so, making properties unsellable or leading to financial strain. The public outcry against such exploitative practices paved the way for reforms, advocating for a move towards zero ground rent.
With the Leasehold Reform (Ground Rent) Act 2022 in the UK, for instance, ground rents on new leases of houses and flats are now set to a peppercorn (effectively zero). This means that new leaseholders won't have any ground rent to pay, making homeownership more transparent and fairer.
If you're considering buying a leasehold property, it's beneficial to check the ground rent terms and, if possible, opt for properties that offer zero ground rent to avoid potential financial complications in the future.
How is Ground Rent evolving in 2023?
The Leasehold Reform (Ground Rent) Act 2022 was implemented on 30 June 2022. Although there was considerable debate in Parliament, the act's provisions appear to remain steady for the time being. This legislation only prohibits ground rent for newly established leasehold contracts, leaving prior agreements unaffected.
As of June 2023, even with persistent efforts from current leaseholders advocating for more revisions, ground rent is still applicable to pre-existing contracts, with no signs of imminent change.