End of Tenancy
The end of a tenancy is a major milestone both for the tenant and the landlord. It can be a stressful time for both parties, and there are many important steps that must be taken to ensure a smooth transition.
In the UK, the end of tenancy process is governed by a range of laws and regulations. For tenants, it can be tricky to understand the process and what their rights and responsibilities are. For landlords, it is important to be aware of the rules and regulations that must be adhered to in order to protect their interests.
In this blog, we will take a look at the end of tenancy process in the UK and how both tenants and landlords can ensure a smooth transition. We will also examine the legalities and regulations involved, and provide advice and tips on how to make the process go more smoothly.
The end of a tenancy is an important milestone and it is important for both tenants and landlords to be aware of their rights and responsibilities. With the right information and preparation, the end of tenancy process can be a positive and rewarding experience for both parties.
Type of Tenancies
When it comes to tenancies, you have two choices: a fixed-term tenancy that concludes on an appointed date or a periodic tenancy. The latter is also called "rolling" and usually runs weekly or monthly.
Fixed term tenancy
This is a type of tenancy agreement in the United Kingdom that is a contract between a landlord and tenant for a specific period of time.
Usually, the tenancy ends for six months or one year, but can be for a longer or shorter period depending on the agreement between the two parties. The tenant must usually agree to the term of the tenancy before signing the agreement.
A fixed term tenancy agreement will usually include details such as the duration of the tenancy, the lease amount, the payment schedule, the rights and responsibilities of both parties, and any other terms or conditions laid out in the agreement.
The tenant is usually responsible for paying the rent in full on or before the due date, as well as any additional fees or charges.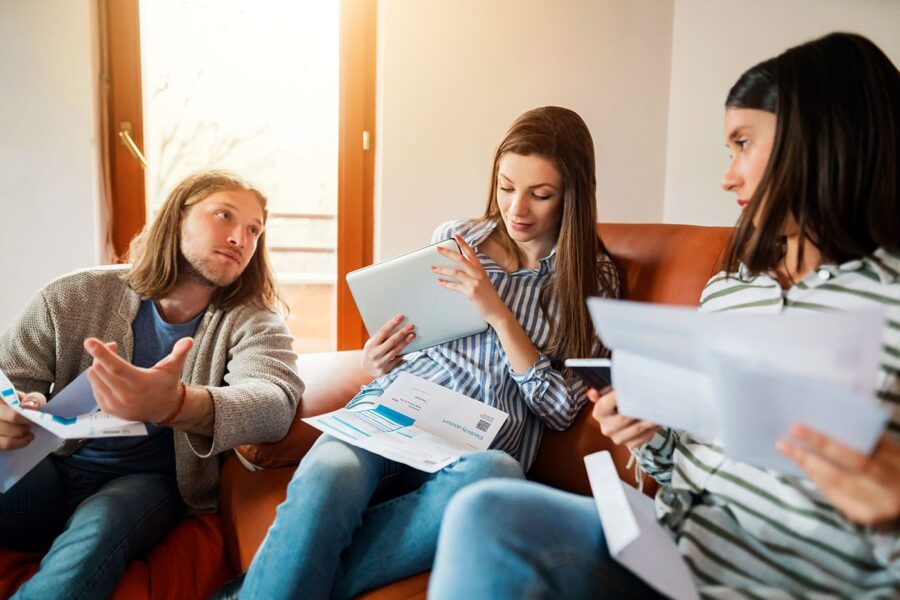 The landlord is responsible for ensuring the property is kept in good condition, and must also provide all necessary repairs and maintenance during the tenancy period.
The landlord or agent is also responsible for ensuring that the tenant is not harassed or intimidated, and must respect the tenant's right to quiet enjoyment of the property.
At the end of tenancy, the tenant must move out of the rented property unless an agreement is made to renew the tenancy. If the tenant wishes to leave before the end of the fixed term, they may be liable for any losses incurred by the landlord, such as loss of rent or damage to the rental property.
Periodic tenancy
A periodic tenancy or rolling tenancyis a type of tenancy agreement in the United Kingdom that runs from one rental period to the next, usually on a week-to-week or month-to-month basis.
The tenancy agreement will usually include details such as the lease amount, payment schedule, rights and responsibilities of both parties, and any other terms or conditions laid out in the agreement.
Like a fixed-term tenancy, the tenant is responsible for paying full rent on or before the due date, as well as any additional fees or charges.
The landlord or agent is responsible for ensuring the property is kept in good condition, and must also carry out minor repairs and maintenance during the tenancy period.
At the end of tenancy, either party can give notice to end the agreement. Legally this requires a minimum notice period of two months or 28 days depending on whether it is a weekly or monthly tenancy.
Joint Tenancy
Joint tenancy is when two or more people are named on the same lease agreement and they share equal responsibility for the rent and other terms of the agreement. When someone leaves at the end of a joint tenancy, all parties must agree to the termination of that person's interest in the property.
How much notice do you need to give your landlord?
Depending on the kind of tenancy you have, the amount of warning that needs to be given before terminating your rental agreement may vary.
To ensure you provide enough notice, make sure to check what is stated in your lease – it's possible that more than just the minimum notice period might need to be provided.
The notice period for the end of tenancy in the United Kingdom depends on the type of agreement you have.
If you want to end your fixed-term tenancy early, follow the amount of notice your break clauses says. If you don't include a break clause in your assured shorthold tenancy agreement, you cannot terminate the tenancy prior to the expiration of its fixed term.
Generally speaking, no official notice is necessary upon completion of that period.
If you have a periodic tenancy and don't reside with your landlord, then it's important to remember that 4 weeks' notice must be provided if the tenancy is running from week-to-week. Similarly, 1 month's notice should be given in case of monthly arrangements.
Should your rental period extend beyond a month, the same amount of notice should be given as to how long you are renting. Consequently, if you pay rent every 3 months, then it is required that 3 months of notification must be sent to your landlord.
When living with your landlord, you don't have to provide a set amount of notice before leaving (unless specified in the tenancy agreement). Instead, simply coordinate a departure time that you and landlord agrees.
Tenant fails to move out after the notice period has expired, it may be necessary for the landlord to obtain a court order requiring them to vacate. The court will also determine how much time the tenant has been given to leave the property.
It is important for both landlords and tenants to understand their obligations and rights when it comes to ending a tenancy, in order to avoid any potential disputes or losses.
If a formal notice is not possible, securing your landlord's agreement to terminate the tenancy may be an option.
If you need to end your tenancy and leave before the fixed term is up or have a periodic agreement with an insufficient notice period, then it's time to negotiate or use a break clause in your agreement. Perhaps there's wiggle room for both parties; reach out to your landlord and discuss potential options.
Even if you vacate the premises, your landlord doesn't need to agree to terminate your tenancy early. Subsequently, you will be held liable for any unpaid rent and other expenses — such as council tax— until the end of tenancy agreement.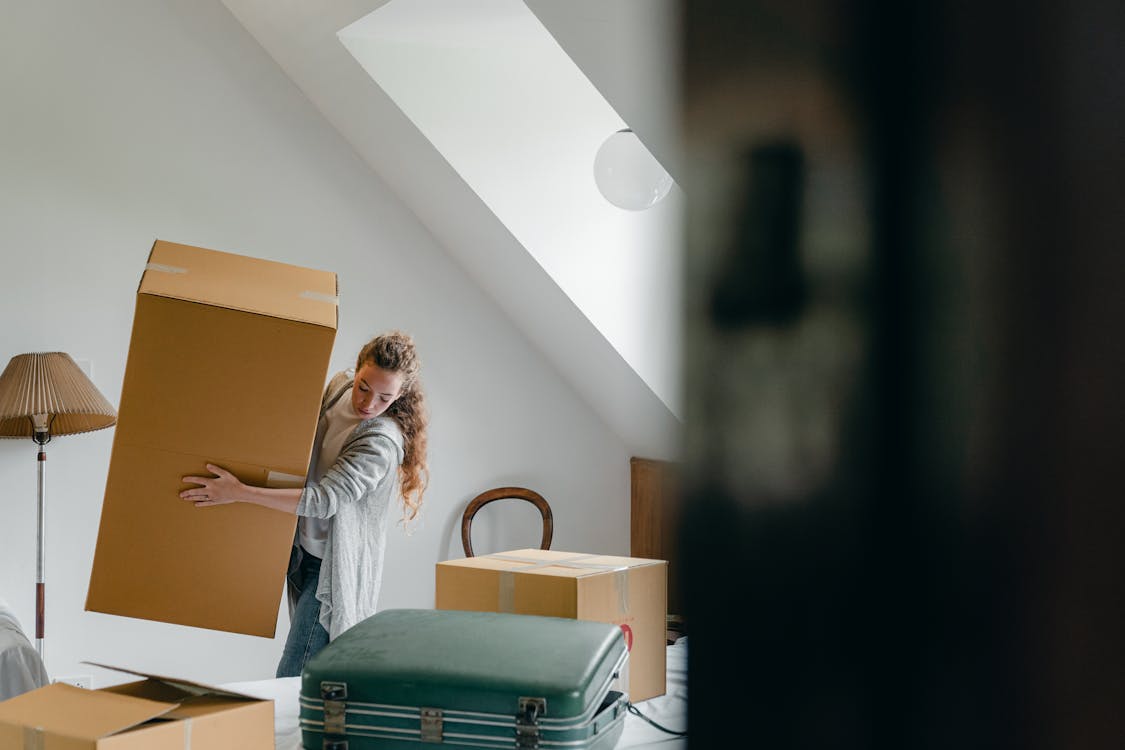 Moving out
As you're preparing to leave the property, it is vital that you make sure everything is thoroughly cleaned and returned in its original condition apart from normal wear and tear. Doing so will ensure you receive your tenancy deposit back at the end of tenancy.
Furthermore, taking some photos of the conditions when departing would be a wise move for extra assurance.
Tenancy cleaning checklist
Don't let the moving-out process turn into a stressful deposit dispute. Ensure you don't leave yourself too much to do by cleaning up properly and collecting all your belongings.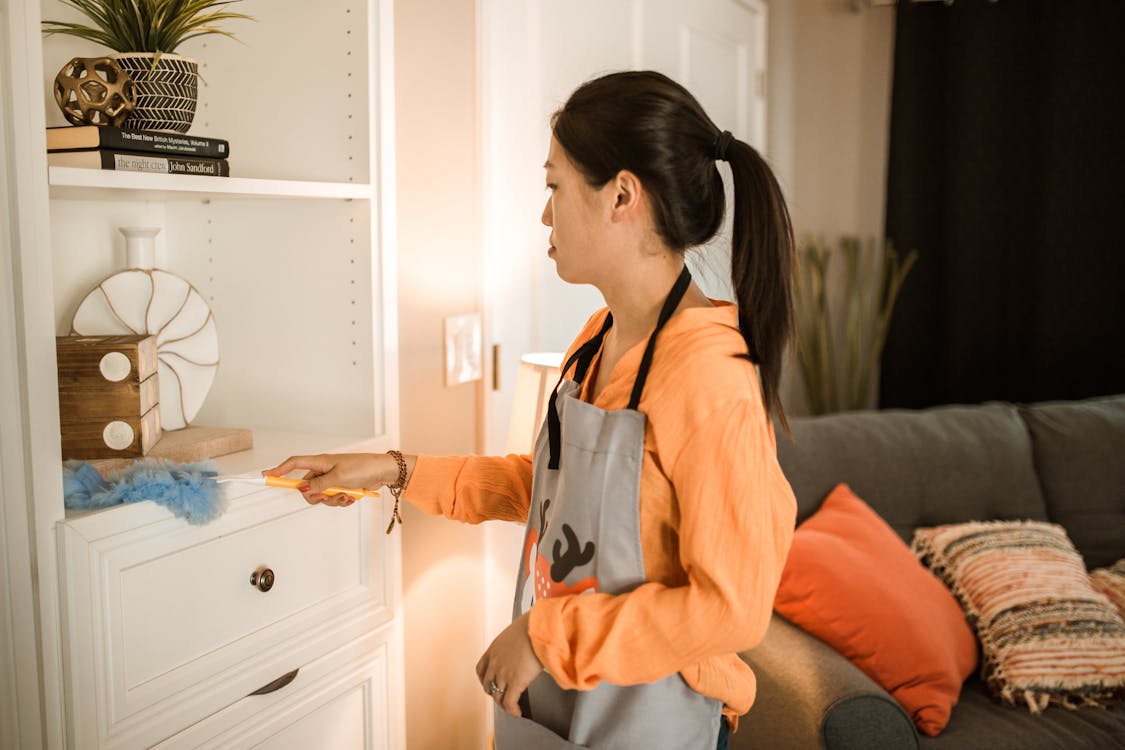 Here is a handy tenancy cleaning checklist for when you're about to leave:
• Vacuum and mop the property
• Dust off surfaces, removing cobwebs in furniture and appliances
• Do carpet cleaning
• Clean windows,doors, door handles, frames, and ledges surfaces
• Cleaning inside and out of all cupboards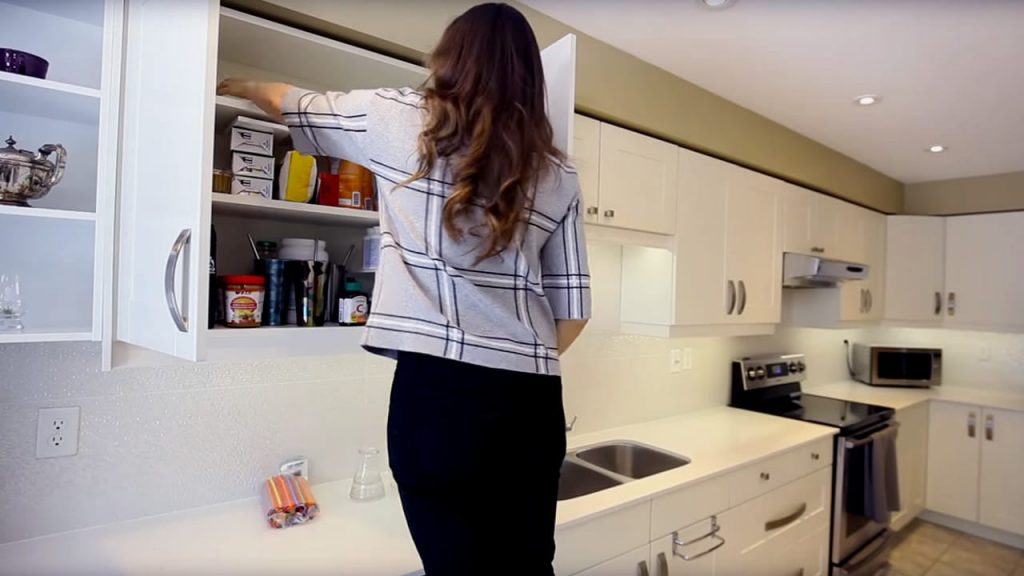 • Get rid of any rubbish or unwanted items
• Deep cleaning of bathroom
• Do not forget to remove all personal belongings from the property
• Ensure all furniture is returned to where it belongs
• Check for any damage and inform your landlord or letting agent of any issues
• Take pictures of the property before leaving to provide evidence that you've left it in its original condition (apart from fair wear and tear)
By following these steps, you can ensure that you and your landlord and letting agent are both happy at the end of tenancy.
It is also important to remember that during your tenancy, you must take responsibility for repairs and maintenance where necessary. This includes taking steps to ensure that health and safety regulations are being adhered to, as well as addressing any damage caused by yourself or other tenants in the property.
Finally, it is advisable to keep a record of all correspondence between yourself and your landlord during the tenancy, so that any disputes can be quickly resolved.
Pay your bills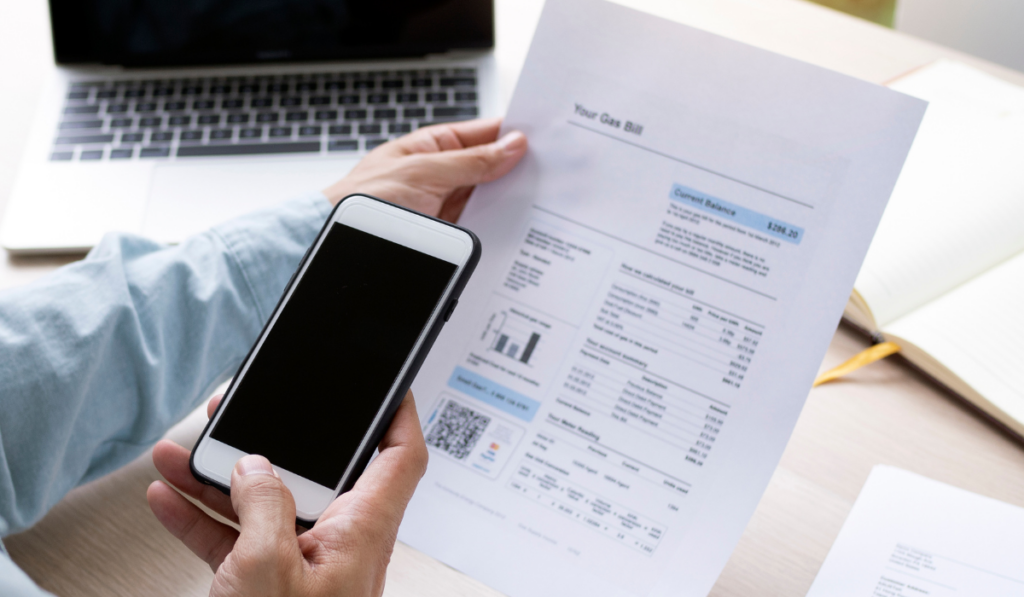 Before you move out, it is essential to settle all of your home expenses like gas, electricity, internet and council tax. Taking a few photographs of your electric and gas meters for proof and record-keeping reasons will also come in handy should any issues arise later on.
Reach out to all the companies you provide payments for prior to vacating the property and inform them the last day of your tenancy in order to safeguard yourself against unexpected charges.