Cost of Living in London: Monthly Costs & Prices
Living costs across the country, including London, are increasing as various factors come into play. Based on a report commissioned by the London boroughs in August 2022, average rents in June 2022 saw a 15.8% rise compared to the previous year, while the supply of rental properties decreased by 35%. Moreover, energy prices have been a significant burden on people's finances in the past year, although the government's energy price guarantee has helped stabilize the upward trend. In addition to these factors, the inflation rate in the UK reached 10.3% in March 2023, further contributing to the rising living costs nationwide.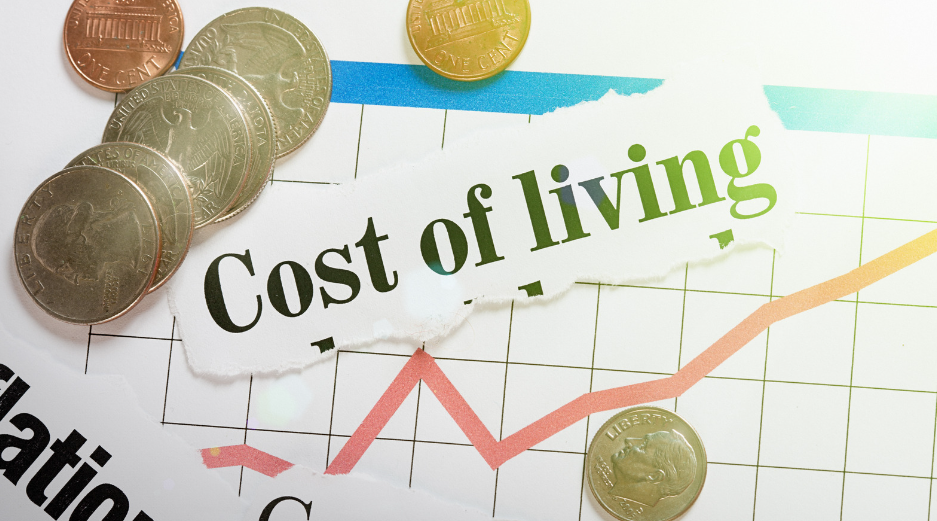 What is the average living cost in UK?
UK average monthly living cost, including rent, is projected to be approximately £2,196 for a single person and £3,951 for a family of four in spring 2023. It is important to note that individual living costs can vary based on personal preferences, decisions, and individual circumstances. However, these figures provide a useful benchmark for understanding general living expenses.
Things to Consider Before You Move to London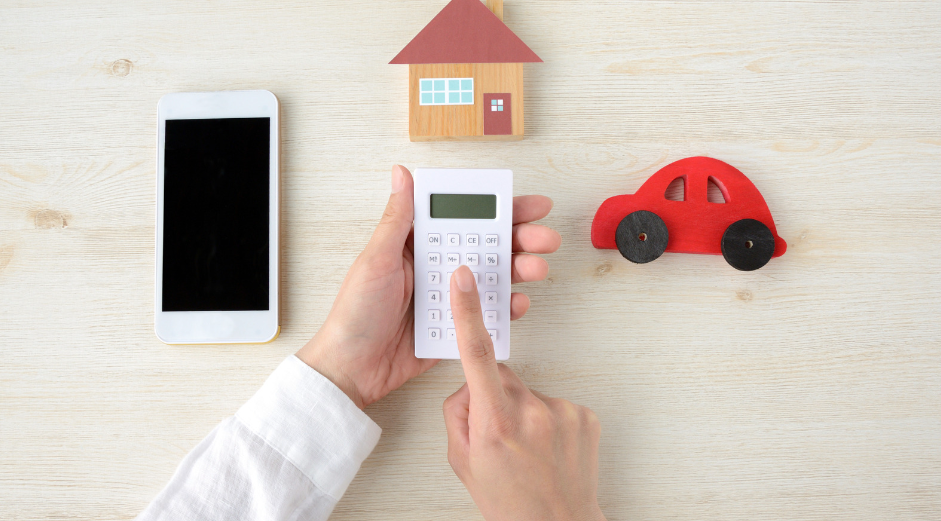 Before making the decision to move to London, there are several important factors to consider:
Cost of living:
London is known for its high cost of living. Housing, transportation, and daily -expenses can be significantly more expensive compared to other cities in the UK. It's essential to evaluate your monthly budget and ensure that you can afford the expenses associated with living in London comfortably.
Housing options:
Finding suitable and affordable housing in London can be a challenge. Rental prices are typically higher than the national average, and the competition for properties can be fierce. Consider your housing needs and budget, and be prepared for a potentially lengthy and competitive housing search.
Transportation:
London has an extensive public transportation network, including the Underground (Tube), buses, and trains. While public transportation is generally efficient, it can be crowded during peak hours. Take into account transportation costs, commuting distances, and accessibility to your workplace or desired areas when choosing a location to live.
Job market:
London offers a wide range of job opportunities across various industries. However, competition can be intense, and certain sectors may be more competitive than others. Research the job market in your field and assess the availability of relevant opportunities before moving to ensure that your career prospects align with your goals.
Lifestyle and amenities:
London is a vibrant city with diverse cultural offerings, entertainment options, and attractions. Consider your interests and the lifestyle you desire. Whether you enjoy museums, theaters, parks, or nightlife, ensure that London can provide the activities and amenities that align with your preferences.
Social support:
Moving to a new city can be challenging, especially without a pre-established support network. Consider if you have friends, family, or acquaintances in London who can provide support and assistance during the transition. Additionally, explore social and community groups where you can meet like-minded individuals and build new connections.
Weather:
London's weather is known for its variability and frequent rainfall. Be prepared for the typically mild and damp British weather, and consider how it may impact your daily life and activities.
Cultural adaptation: Moving to London means immersing yourself in a multicultural environment with diverse customs and traditions. Be open to cultural differences and be prepared to adapt to a new way of life. Embrace the opportunity to learn from and engage with people from various backgrounds.
By considering these factors, you can make an informed decision about moving to London and ensure a smoother transition to this bustling and dynamic big city.
What is the annual average cost of living in London?
In 2023, the average monthly cost of living in London for a single person exceeds £3,200, which is approximately £1,000 higher than the national average. Consequently, the annual average cost of living in London for an individual surpasses £38,000. For a family of four, the monthly expenses rise to £5,316, equivalent to an annual cost of over £63,000. This places London as the most expensive city in the UK for living expenses, and it ranks as the second most expensive city in Western Europe.
Clearly, when compared to the average cost of living nationwide, London proves to be a costly location. Several factors contribute to this significant price discrepancy.
-Rent for a one-bedroom apartment in the city centre: £2,081 per month
-Monthly public transport ticket: £160
-Daily one-hour taxi fare for business purposes: £28.80
-Dinner for two at a mid-range restaurant: £80
-Gym membership: £47.51 per month
-Price of one pint or 500ml of beer: £6
It's important to note that the citywide rental average in London is inflated due to property speculation and the development of high-end luxury rental properties in central London. These extravagant rental rates skew the city's overall average.
Nevertheless, it's essential to remain optimistic as there are numerous affordable rental properties available in London, even in highly desirable boroughs.
Does the area you live in influence the cost of living in London?
Yes, the area you choose to live in can have a significant impact on the cost of living in London. Here are some ways in which the area can influence living costs:
Housing prices:
Different areas in London have varying property prices and rental rates. Generally, central and prime areas of the city, such as Mayfair or Kensington, tend to have higher housing costs compared to suburbs or less central neighborhoods. The demand and desirability of an area can drive up prices.
Transport costs:
The location of your residence can affect your transportation expenses. Living in central London may allow for easier access to public transportation networks, reducing commuting costs. However, living further out from the city center may result in longer commutes and potentially higher transportation expenses.
Amenities and services:
Areas with more amenities, such as restaurants, shops, entertainment venues, and recreational facilities, often come with a higher cost of living. The availability and proximity of these amenities can contribute to the overall monthly expenses in a particular area.
Council tax rates:
Council tax is a local tax levied on residential properties in the UK. The rates vary across different boroughs and are determined by the local council. Areas with higher property values and more services provided by the council may have higher council tax rates, which can impact living costs.
Lifestyle and social activities:
Different areas of London offer distinct lifestyles and social scenes. Some neighborhoods are known for their vibrant nightlife or cultural attractions, while others may have a quieter and more residential character. The cost of participating in social activities and entertainment can vary depending on the area.
Can you live in London for £30k?
Living in London on an annual salary of £20,000 is often regarded as a challenging endeavor. While some individuals claim to manage it, it typically necessitates significant budgeting and economizing. In 2023, this task becomes increasingly difficult.
The primary concern revolves around the cost of rent. With an income of £20,000, it is highly likely that sharing accommodation becomes a necessity in order to afford monthly rental expenses. By splitting the rent with two, three, or more individuals, it may become feasible to allocate sufficient funds for essential needs such as food, transportation, and utilities.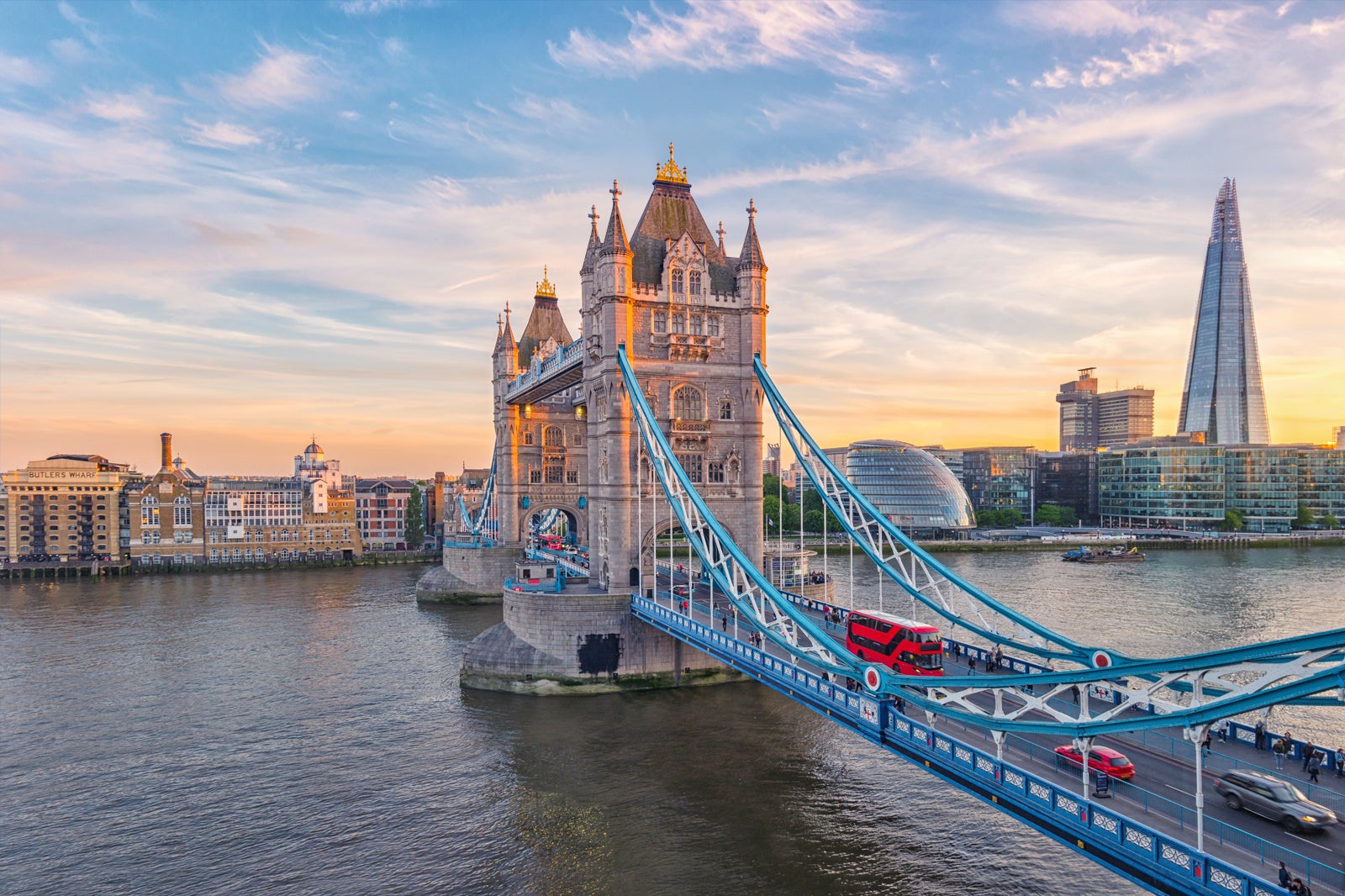 Living Alone vs House Sharing
Living alone and house sharing are two different living arrangements, each with its own advantages and considerations. Here's a breakdown of the two options: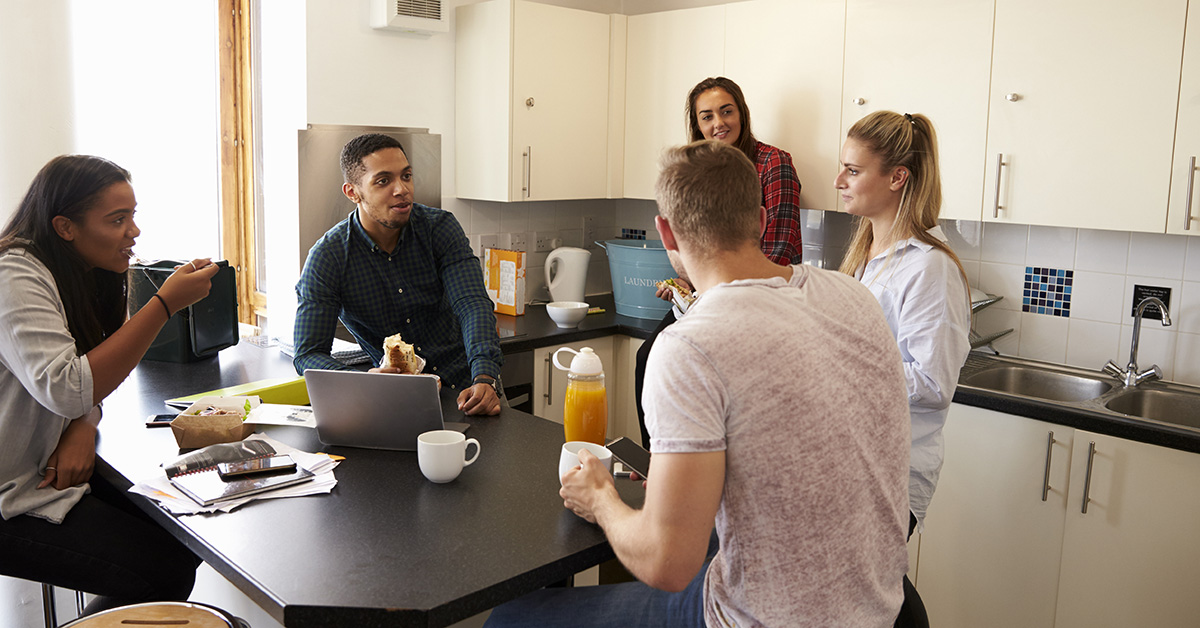 Living Alone:
Privacy and Independence: Living alone provides a higher level of privacy and independence. You have full control over your living space and can enjoy solitude whenever desired.
Personal Space: Living alone allows you to have your own personal space without having to compromise on design, cleanliness, or daily routines.
Flexibility and Freedom: You have the freedom to make decisions and set rules according to your preferences without having to consider the needs or preferences of others.
Higher Costs: Living alone tends to be more expensive as you bear the full responsibility for rent, utilities, and other living expenses.
Loneliness: Living alone can sometimes lead to feelings of loneliness or isolation, particularly if you don't have a strong social support system or an active social life.
House Sharing:
Cost Sharing: House sharing allows you to split the rent and other monthly expenses with your housemates, reducing the financial burden. This can be an attractive option, especially in cities with high living costs.
Social Interaction: House sharing provides built-in social interaction and the opportunity to build relationships with your housemates. It can be a great way to meet new people and create a sense of community.
Shared Responsibilities: House sharing allows you to share household chores, maintenance tasks, and other responsibilities, lightening the load for everyone involved.
Potential Conflicts: Living with others can sometimes lead to conflicts over household responsibilities, differing lifestyles, or personal boundaries. Effective communication and establishing house rules can help mitigate such conflicts.
Less Privacy: Living with housemates means having less privacy compared to living alone. You may need to compromise on personal space and adjust to shared living arrangements.
Ultimately, the choice between living alone and house sharing depends on your personal preferences, financial situation, and lifestyle. Consider your priorities, London budget, and social needs to determine which option aligns best with your circumstances.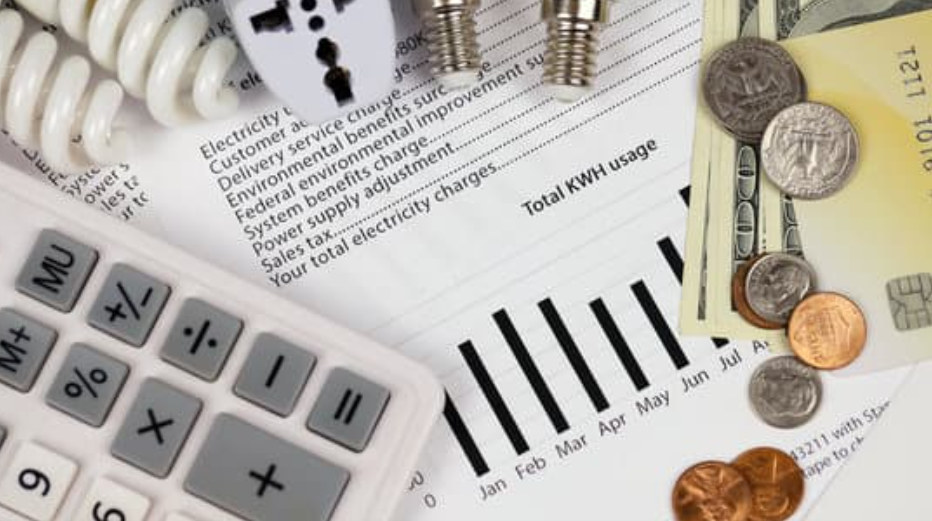 Cost of Bills and Utilities in London
The monthly cost of utility bills in London can vary significantly, but the average bills ranges between £150 and £250. The major factor contributing to this variation is energy costs, which depend on individual usage and whether or not you live alone.
In addition to energy costs, there are other common bills and utilities to consider when estimating the cost of living in London. Here are some average ranges for these expenses:
Electricity and Gas: The average monthly cost for electricity and gas combined can range from £50 to £100, depending on the size of the property and the energy efficiency of appliances.
Water: The average monthly water bill in London is typically around £30 to £40. This may vary depending on the water supplier and the number of occupants in the property.
Internet and TV: The cost of internet and TV packages can vary depending on the provider and the chosen plan. On average, monthly costs can range from £30 to £60.
Council Tax: As mentioned earlier, council tax rates depend on the valuation band of the property and the specific borough in London. The annual council tax bill can range from a few hundred pounds to over a thousand pounds, depending on these factors.
Mobile Phone: The cost of a mobile phone plan depends on the chosen provider, package, and data allowances. On average, monthly costs can range from £20 to £50.
It's important to keep in mind that these figures are estimates and individual costs may vary based on factors such as personal usage, property size, and location within London. To get a more accurate estimate, it's recommended to contact specific utility providers and check with the local council for the latest council tax rates in your area.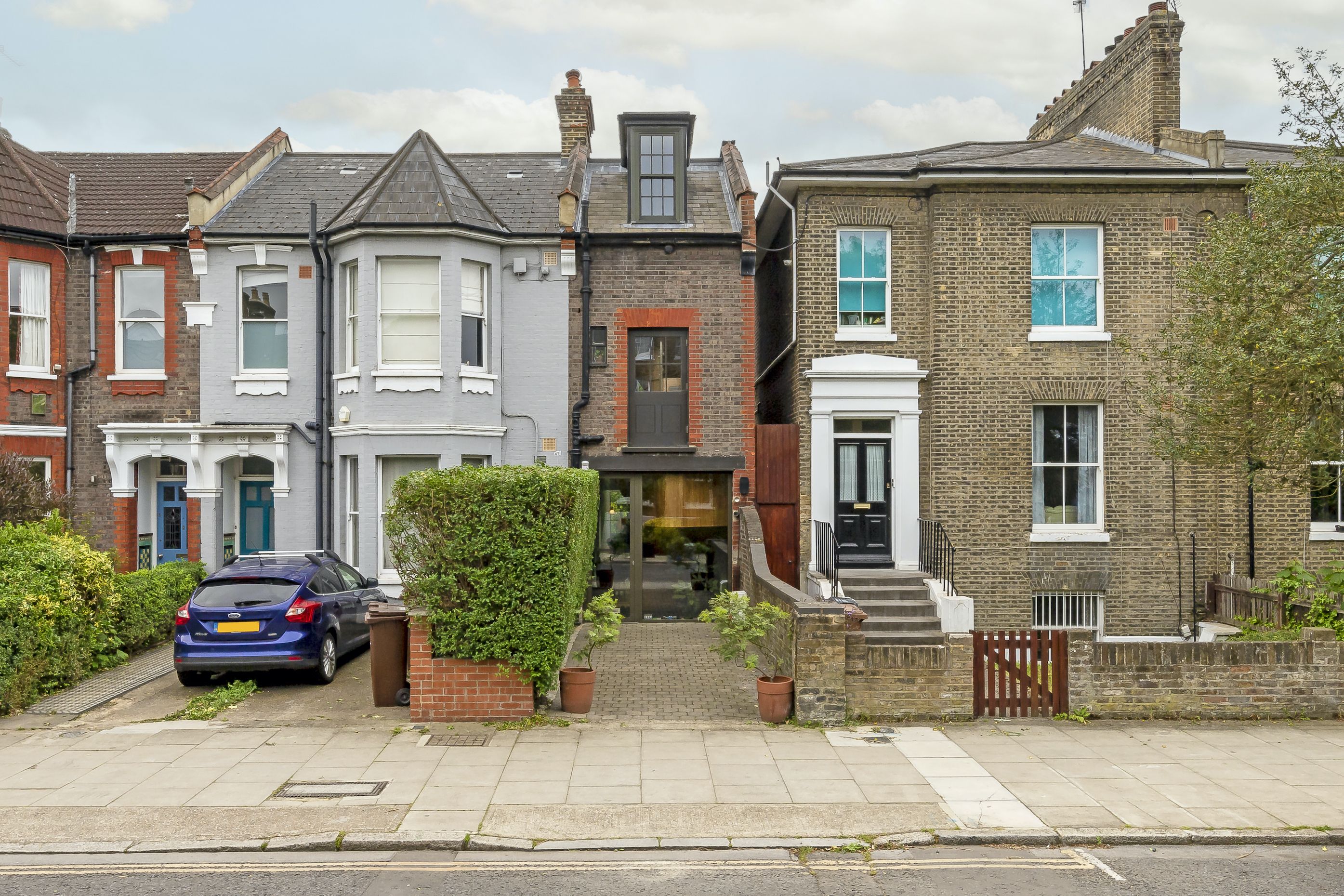 What is the average price of a house in London?
As of May 2023, the average property price in London stands at approximately £734,000, based on data from Zoopla. Following the previous post-pandemic highs witnessed at the beginning of 2023, property prices in London have stabilized and even experienced a slight decrease.
What salary do I need to live in London comfortably?
According to a recent survey conducted by recruitment firm Reed, Londoners believe that an annual income of around £65,000 is necessary for a comfortable life in the capital. However, as with any discussion on average living costs, this figure depends on individual circumstances. Factors such as personal preferences in food, clothing, and entertainment, daily commute, and whether or not one has children all play a role in determining the cost of living.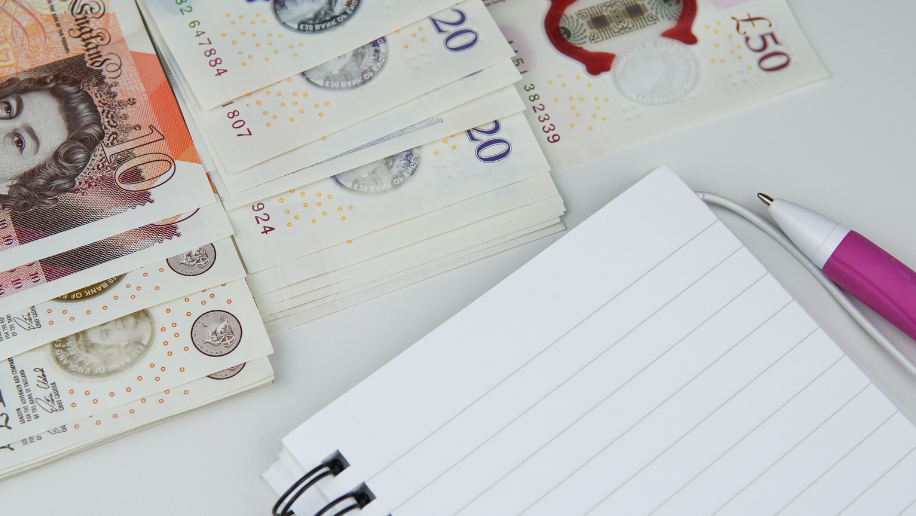 To provide context, recent statistics from early 2022 indicate that the UK median average annual earnings for full-time workers stood at £33,000. Considering that the cost of living in London is objectively higher than in other cities, the suggestion made by Londoners that £65,000 is required for a comfortable life seems reasonable.
However, it is important to note that living comfortably is subjective and depends on personal priorities. It is possible to live in London on a smaller salary. The same report cited the London annual salary median as £41,866, which suggests that it is feasible to maintain a satisfactory standard of living in the city with an income below £65,000.
London vs. New York cost of living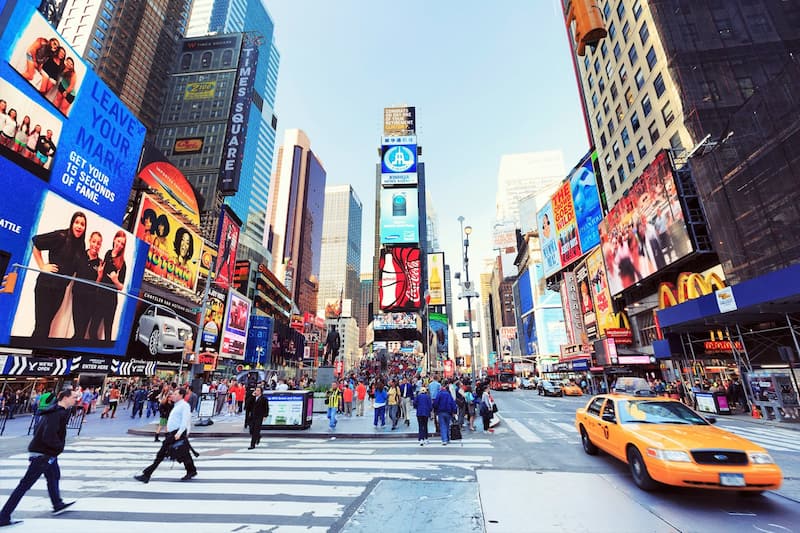 Recent data from May 2023 indicates that living in New York is considerably more expensive compared to London. The average cost of living in London is around £5,600 per month, while in the Big Apple, it reaches £7,325.
Rent plays a significant role in this disparity, with average rental prices in New York being a staggering 44% higher than in London. Additionally, dining out in restaurants tends to be costlier, with prices averaging 11% higher than in London.
However, basic utilities such as gas, heating, and water are relatively cheaper in New York, costing nearly 56% less than in London. On the other hand, internet rates in New York are substantially higher, with a striking 90% increase compared to London.
Childcare costs are another area of difference between the two cities. London compared to Newyor khave higher international primary school fee.
These figures demonstrate the higher overall living costs in New York compared to London, primarily driven by significantly higher rental prices, restaurant expenses, and childcare costs.
How can you reduce the cost of living in London?
Reducing the cost of living in London may pose a challenge, but there are certain areas where savings can be made. One significant opportunity lies in taking advantage of the excellent public transport networks operated by TfL (Transport for London). Depending on your location, utilizing the Underground, trains, buses, and even ferries can be a much more cost-effective alternative to owning a vehicle.
Opting for walking or cycling whenever possible is the most economical transportation option. London is currently undergoing upgrades to its cycle paths and public walkways, making these modes of transportation more viable than one might initially think.
Another substantial money-saving aspect is the abundance of free cultural and entertainment venues supported in London. The city boasts an unparalleled variety and quality of attractions that offer completely free access, a feature not found to the same extent in any other major capital city.
By making use of the efficient public transport system, embracing walking or cycling, and taking advantage of the vast array of free cultural offerings, it becomes possible to mitigate some of the expenses associated with living in London.
Is the cost of living in London influenced by the area you live in?
Absolutely. The area you choose to reside in can have a significant impact on the overall cost of living in London. While certain expenses may remain relatively consistent, factors such as entertainment, dining out, and most notably, rent, will vary considerably.
To illustrate the difference, let's consider the average rental rates for different areas in London:
Monthly rent for a 1-bedroom apartment outside the city center: £1,453
Monthly rent for the same type of accommodation in a central area: £2,081
This trend holds true for larger accommodation as well. For instance:
Monthly rent for a 3-bedroom apartment outside the city center: £2,466
Monthly rent for the same type of accommodation in a central area: £3,848
As seen from these examples, the area in which you choose to live can significantly impact your housing costs in London. It's important to consider these variations when planning your budget and deciding on the most suitable location that aligns with your financial circumstances and preferences.