Average Household Bills Per Month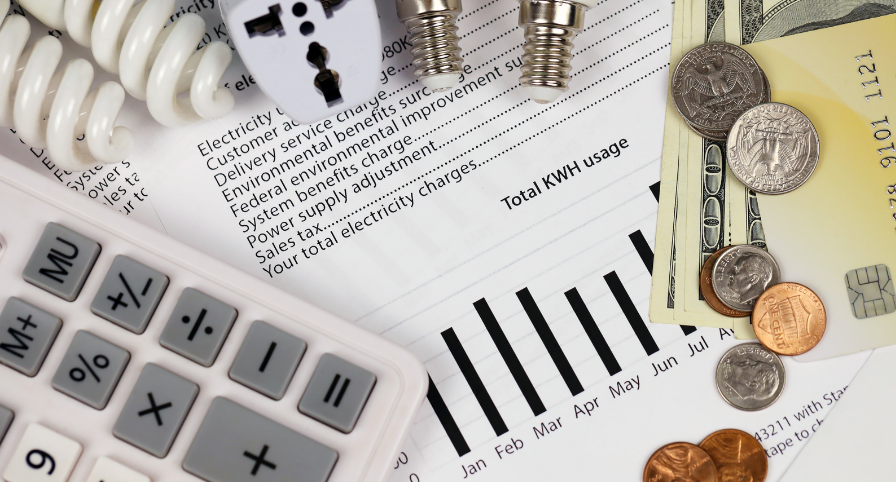 We're well aware of the fact that bills can be quite bothersome. However, have you ever wondered about the average monthly expenses they incur? In this blog article, we will examine the typical monthly bills for households in the UK.
We will analyze the costs associated with various common bills, including mobile phone bills, utility bills, transportation expenses, food expenditure, energy bills, and more. By the end of this post, you will gain a clearer insight into your monthly expenditure and may even discover some potential saving opportunities.
How Much do UK Households Spend on Gas and Electricity Bills?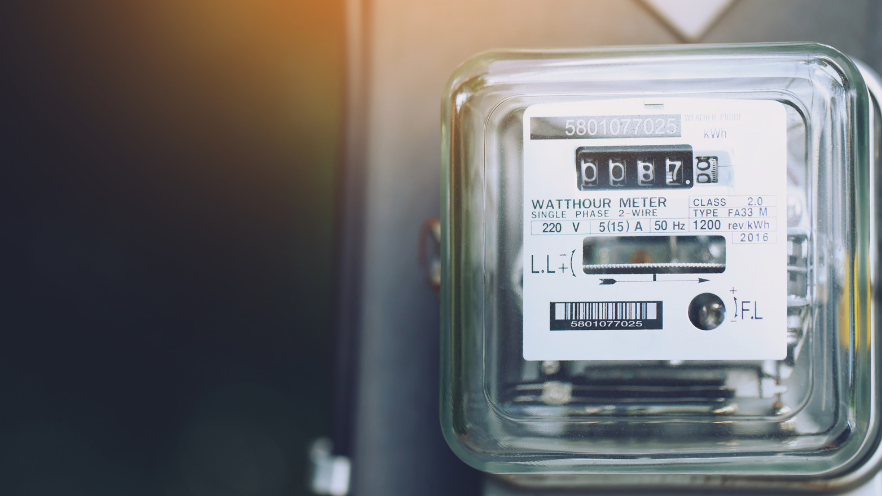 For an average UK household during early 2023, the gas and electricity bills amount to £208 per month (£2,500 per year or £625 per quarter for those paying every 3 months). Specifically, the average gas bill in the UK is £112 monthly (£336 per quarter or £1,343 annually), while the average electric bill is £96 per month (£289 per quarter or £1,156 annually).
These calculations of gas and electricity bill are based on the prevailing energy price limits, which translate to an effective rate of £0.103/kWh for gas and £0.332/kWh for electricity, along with daily standing charges of 29.11p/day and 52.97p/day respectively. The figures assume typical usage, with median consumption amounts of 12,000 kWh for gas and 2,900 kWh for electricity annually. It's important to note that these figures assume payment by direct debit and include a 5% VAT.

Energy usage can significantly vary from one household to another. For instance, when examining households with lower-than-average consumption at the 25th percentile, where 25% of consumers use less energy while 75% use more, their gas usage is approximately 33% lower, and their electricity usage is around 38% lower compared to the average.
Conversely, households with higher-than-average consumption at the 75th percentile, where 75% of consumers use less energy and only 25% use more, consume approximately 42% more gas and 48% more electricity than the "average" household.
Average water bill in the UK
The average combined water and sewerage bill for households can differ depending on the region and water company. However, according to data provided by Water UK, the average annual bill stands at £408. This translates to approximately £34 per month or £1.12 per day. It's worth noting that when adjusted for inflation, the average bills today are relatively similar to the levels seen a decade ago.
How can I lower my water bill?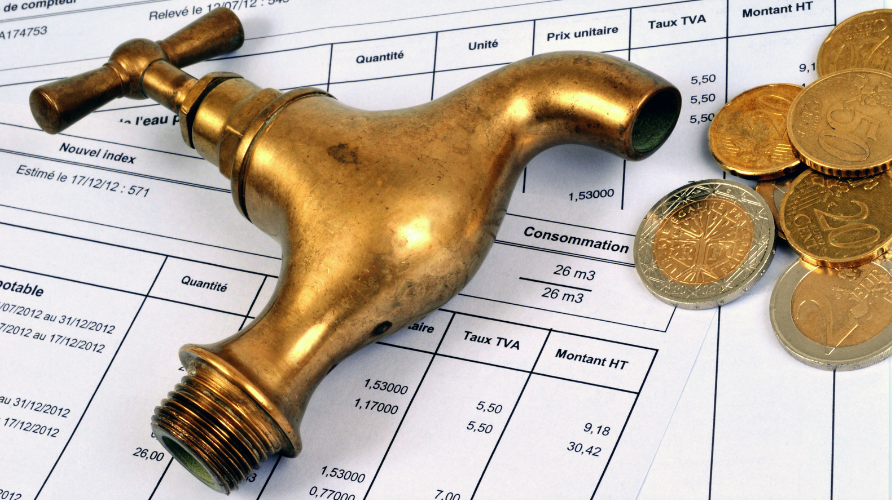 Lowering your water bills is possible by implementing water-saving practices and being mindful of your water usage. Here are some tips to help you reduce your water consumption and save money:
Fix leaks promptly:
Check for any leaks in faucets, toilets, or pipes and repair them as soon as possible. Even a small leak can waste a significant amount of water over time.
Install water-efficient fixtures:
Replace old, inefficient toilets, showerheads, and faucets with water-saving models. Look for fixtures with the WaterSense label, which indicates they meet water efficiency standards.
Take shorter showers:
Limit your shower time and consider using a water-efficient showerhead to reduce water usage while still maintaining a satisfactory shower experience.
Turn off the tap:
When brushing your teeth, washing dishes, or lathering your hands, turn off the tap instead of letting it run continuously. Only use water when you actually need it.
Collect rainwater:
Set up rain barrels or containers to collect rainwater for outdoor tasks such as watering plants or washing your car, instead of using treated tap water.
Water plants efficiently:
Water your plants during the early morning or late evening to minimize evaporation. Use a watering can or drip irrigation system to target the roots directly and avoid overwatering.
Opt for full loads:
Make sure your dishwasher and washing machine are fully loaded before running them. This maximizes water usage efficiency and reduces the number of cycles needed.
Use a broom instead of a hose:
Instead of using a hose to clean outdoor areas like patios or driveways, opt for a broom to sweep away debris. This eliminates the need for water altogether.
Mulch your garden: Applying a layer of mulch around plants helps retain moisture in the soil, reducing the need for frequent watering.
Educate household members: Teach your family about the importance of water conservation and encourage them to adopt water-saving habits.
Average UK food costs over the years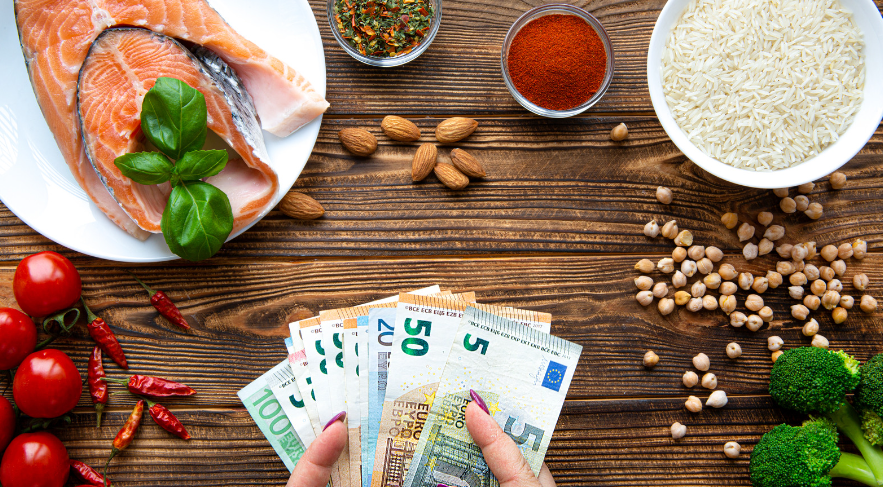 According to data from the ONS Family spending in the UK report, the average family's weekly expenditure on food and non-alcoholic drinks amounts to £69.20. This corresponds to approximately £300 per month. If you include alcohol in the calculation, the monthly expenditure rises to around £360, and if eating out is also considered, the monthly expense increases to about £440.
Due to inflation, there has been a rise in food expenditure since 2022, although specific official statistics for the current period are not available. On average, the increase since 2021 is estimated to be around 15%.
To save costs on food, consider cooking at home, reducing the frequency of eating out, and purchasing items in bulk. For a more budget-conscious shopping experience, bring a list and resist buying unnecessary items. There are also apps available that can help you monitor your receipts, allowing you to earn cashback or receive rewards for certain purchases.
Council tax bill
Council tax is a tax imposed by local governments on residential properties. It is determined and collected by the local authority responsible for the area in which the property is situated.
The specific amount of local council tax you are required to pay depends on factors such as the assessed value of your property, its size, and the geographical location.
As per the Department for Levelling Up, Housing and Communities, the average council tax for a Band D property in the 2022-2023 period is £1,966, equivalent to approximately £163.83 per month. This represents a £67 or 3.5% increase compared to the previous year.
Why have energy prices gone up?

The surge in household energy prices can be attributed to the substantial rise in wholesale gas prices, which energy companies pay. Since the last update of the price cap by Ofgem, gas prices have reached unprecedented levels due to global recovery from the pandemic and other economic influences. As a result, providers are compelled to increase the prices they charge for gas and electricity, passing on the additional costs to consumers.
It's important to note that the energy price cap applies exclusively to residents of England, Wales, and Scotland.
Your average energy bill by house size and usage

Fluctuating fuel prices make it impossible to accurately predict future costs, leading to potential variations in your actual energy bill compared to the average. The amount you use plays a significant role, and if you're not on a fixed rate, prices will differ based on gas and electricity costs and your chosen energy supplier.
According to Ofgem, the average British household, comprising 2.4 people, consumes approximately 2,900 kWh of electricity and 12,000 kWh of gas annually. This equates to an average monthly consumption of 242 kWh of electricity and 1,000 kWh of gas.
However, it's important to remember that these figures represent average consumption for households with 2-3 occupants. Your bills will be higher if you use more gas or electricity, and if your home relies solely on electricity, your electricity consumption will likely be higher.
Minimizing energy costs is a common goal. Understanding your estimated energy usage and average costs can assist in estimating your bills and comparing prices among different energy providers.
Here, we provide average energy costs based on typical domestic usage and the default tariff, adhering to the Government's Energy Price Guarantee rates effective from 1st April 2023. Unit rates and charges may vary based on your region in the UK and the chosen payment method.
How can I use less and save money on my energy bills?
Reducing energy consumption and saving money on your energy bills can be achieved through various strategies. Here are some tips to help you use less energy and lower your costs:
Improve insulation:
Ensure your home is properly insulated, including walls, windows, and doors. This helps to retain heat in winter and keep cool air in during summer, reducing the need for excessive heating or cooling.
Install energy-efficient appliances:
Opt for energy-efficient appliances with high energy ratings when purchasing new devices. These appliances consume less energy and can significantly reduce your electricity usage.
Use LED lighting:
Replace traditional incandescent bulbs with energy-efficient LED lights. LED bulbs consume less energy, last longer, and are cost-effective in the long run.
Adjust thermostat settings:
Lower your heating thermostat by a few degrees during winter and raise the cooling thermostat during summer. Even small adjustments can lead to noticeable energy savings.
Unplug and switch off:
Remember to turn off lights, electronics, and appliances when not in use. Also, unplug chargers and devices that continue to consume energy when plugged in.
Utilize natural light and ventilation:
Make the most of natural light during the day by opening curtains and blinds. Similarly, use natural ventilation by opening windows instead of relying on air conditioning.
Energy-efficient cooking:
Opt for energy-efficient cooking methods like using a microwave, pressure cooker, or slow cooker instead of the oven. Match the pot size to the burner size to minimize heat loss.
Wash laundry efficiently:
Wash clothes in cold water whenever possible and air-dry them instead of using a dryer. Also, ensure you have a full load before running the washing machine or dishwasher.
Monitor energy usage:
Use smart energy monitors or mobile apps to track your energy usage and identify areas where you can make improvements.
Switch energy suppliers:
Compare energy suppliers and consider switching to a provider offering better rates or renewable energy options.
Implementing these energy-saving practices can help you reduce your energy consumption, save money on your bills, and contribute to a more sustainable lifestyle.
Average monthly broadband bill
hese days, broadband services are often bundled with TV packages, resulting in a range of average prices. According to Ofcom's report on pricing trends in 2021, the average advertised price for a standard broadband package (inclusive of TV and fixed landline) is approximately £44. It's worth noting that the average cost for superfast broadband packages is slightly lower, at around £40, highlighting the importance of exploring different options and comparing prices to find the best value for your needs.
Phone, Broadband and TV bills
If you're aiming to reduce your household expenses, it's worth evaluating your TV package and eliminating any unnecessary channels. Additionally, assess your broadband speed using a speed checker and consider switching to more affordable packages if the actual speed falls significantly below the advertised speed.
Keep these points in mind:
Before switching phone, TV, or broadband providers, check the end date of your existing contract to avoid unexpected charges.
Be mindful of any hidden fees outlined in your contract and compare them with offerings from other providers to ensure you're getting the best deal.
Consider bundling your TV, phone, and broadband services into a comprehensive monthly package and shop around to find the most competitive price.
Remember to comply with TV licensing requirements.
By optimizing your TV and broadband services, you can potentially save money on your monthly bills without sacrificing essential services.