What Is An Assured Shorthold Tenancy (AST)?
The most popular Tenancy Agreement for England private rented sector is an assured shorthold tenancy (AST).It allows the tenant to stay in a property for a set length of time, generally 6 or 12 months.
It also includes a break clause that enables either party to give the notice to terminate the tenancy before the end of the fixed term, at certain stages prescribed by law. AST is governed by s3-s8 Housing Act 1988 of England and can be used on tenancies where the rent is less than £25000 per annum.
The tenancy can be used on any standard property type and for an indefinite period of time. ASTs cannot be used if the private landlord or letting agent is a local council or housing association. An AST is a critical contract between a landlord and tenant that should be used to reduce the risk of disputes by setting out the details of the rent agreement from the start.
It is important to note that as soon as a tenant stays in the property after their AST contract expires, they automatically turn into a 'statutory periodic tenant' which means that they must be given new notice to leave the property.
How Long Is An Assured Shorthold Tenancy Agreement?
An AST is usually an initial fixed period of six months (which can be extended automatically for a further 6 months), but it also has the option to include a break clause.
A "break clause" allows either tenant or landlord to give notice of termination at specified stages established by law.
The landlord must give notice of possession on or before the last day of the contractual term, while tenants can give notice at any point.
The regulated periods of notice are set by law, for tenancies that have lasted between 6 months and 2 years, it is 4 weeks. If the tenancy has lasted 2-3 years, it is 8 weeks and for 3 years or more 12 weeks.
There are lots of factors to consider when deciding which notice period is right for your tenancy, such as the amount of rent payable each month/term.
If the tenant pays monthly, you may decide that it would be easier to allow them to give notice each month, rather than just once at the end of the tenancy.
However, if you are coming to the end of a tenancy term and need to find new tenants for your property as soon as possible, it may be better that they give notice before this date.
As there is no guarantee that your current tenant will choose to leave by the end of the fixed term if you give them notice.
What Is The Minimum Term For An Assured Shorthold Tenancy?
The shortest duration for an Assured Shorthold Tenancy (AST) Agreement is six months. After this, it can be extended by a further six months at the end of each fixed-term without any additional paperwork.
However, your tenant will have to give proper notice if they want you to agree to extend their tenancy. This is the point where you have the option to accept or reject the notice. If you do not reply within 14 days, it will be assumed that your tenant's proposed tenancy has been accepted.
In some cases, tenants may propose a break clause if they are remaining in the property for another 6 months. This gives them the right to leave at certain points, but only if you agree to it.
For example, some tenants may wish to give notice on either month 2 or month 4 of their new tenancy term.
If you do not agree within 14 days, this proposed break clause will not be valid and the tenancy will continue as normal.
What Is Included In An Assured Shorthold Tenancy Agreement?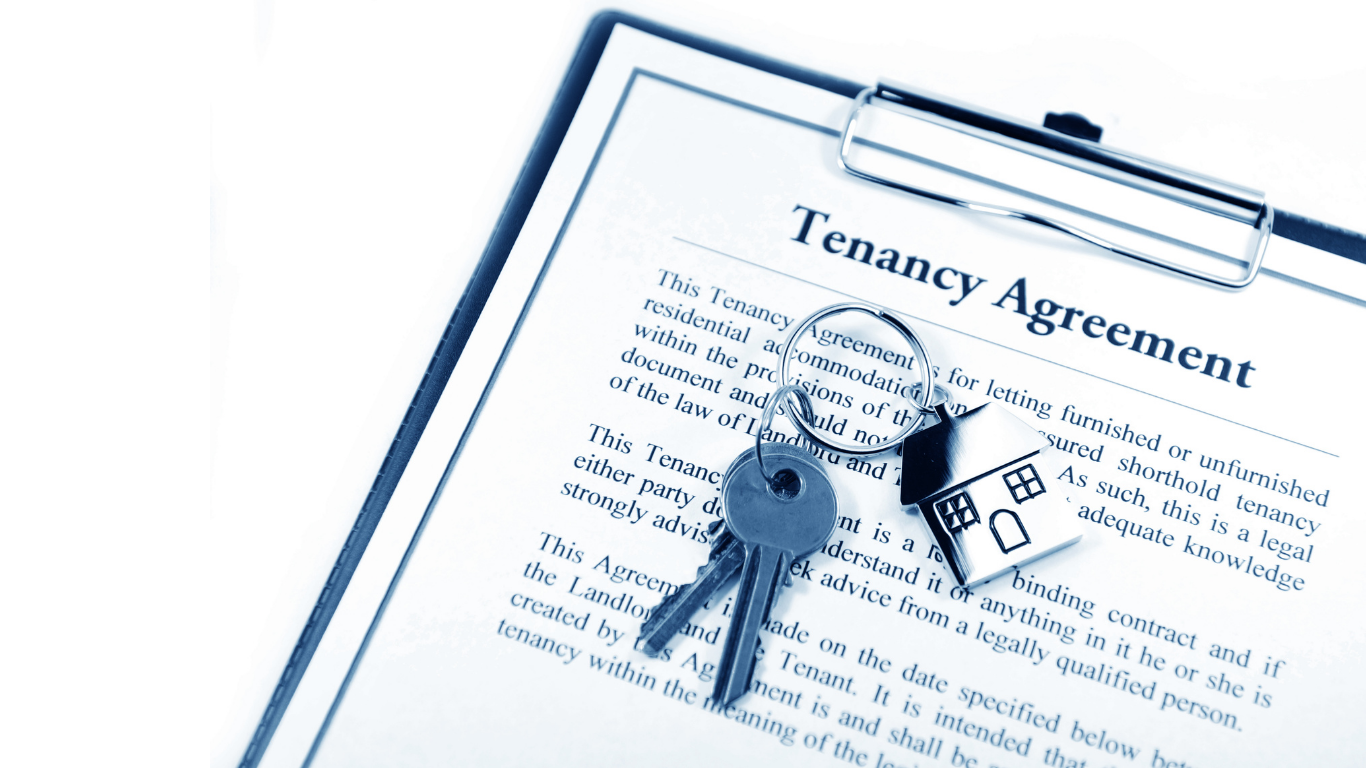 The tenancy contract must include:
– the name and contact details of both landlord/ letting agent and tenant
– the property address
– the rent amount and when it's due date
– whether the rent is inclusive or exclusive of bills
– what type of tenancy it is (AST protected or statutory)
– who is responsible for repairs (landlords or tenant)
– whether the property is furnished or unfurnished
Start date and end date of the tenancy
– any special conditions that apply to the tenancy.
Common terms in an AST
THE GARDEN AND COMMUNAL AREAS
SMOKE ALARMS/CARBON MONOXIDE DETECTORS
How To End An Assured Shorthold Tenancy?
To end an AST, you must give written notice to your tenants under the following conditions:
– If the initial fixed term is for 6 months or less, then 28 days' notice in writing must be given by either party on expiry of that period
– Where the initial fixed term had ended and no new tenancy has been agreed, notice must be given to leave at the end of the period of the tenancy
– Where a tenant fails to pay rent, you can give immediate notice to quit without having followed any procedure. You should ask them to leave within 24 hours and expect them not to return
– If your tenants commit a serious breach of their tenancy agreement, you can give immediate notice to evict
– A tenant must be given two months' notice by either party if they wish to leave or you wish them to go, after the initial fixed term has ended
If you are a tenant and would like to end your AST early, there are a few things that you need to know.
Firstly, you must give your landlord at least two months' notice in writing if you want to leave before the end of your fixed term. If you do not give proper notice, your landlord may be able to keep some or all of your security deposit.
If you are a tenant and would like to make changes to your tenancy – for example, by adding or removing someone from the lease – you must first get written permission from your landlord. If you don't, you may be breaking the terms of your contract and could face eviction. However, landlords must follow the correct procedure to do this.
What is the difference between a shorthold and assured tenancy?
When it comes to renting property, there are different types of tenancy agreements that you may be offered. The two most common types of tenancy are shorthold and assured. But what is the difference between them?
A shorthold tenancies is a type of agreement where the tenant agrees to rent the property for a set amount of time, usually six or twelve months. At the end of this time, the tenancy will automatically renew unless the tenant gives notice that they are moving out.
A rent review clause is usually included in a shorthold tenancy agreement, which allows the landlord to increase the rent at agreed intervals.
A assured tenancies is a type of agreement where the tenant has more legal rights and protection. This type of tenancy usually lasts for a longer period of time, such as six or twelve years.
The rent cannot be increased without the tenant's agreement, and the landlord has certain legal obligations which must be met, such as repairing the property.
If a tenancy started as a shorthold but is later changed to an assured tenancy, the new agreement will have the same legal rights and protections as an assured tenancy.
So, which type of tenancy is right for you? If you're looking for a short-term agreement with minimal legal obligations, a shorthold tenancy may be right for you. However, if you want more security and protection, an assured tenancy is a better option.
Talk to your landlord or letting agent to see which type of tenancy is available for the property you're interested in.
An illegal provision in an AST is
Any clause which tries to exclude or restrict the statutory rights that the tenant has. If a tenant feels that an Assured Shorthold Tenancy AST includes an illegal provision, they can apply to a court of England for an order declaring the provision invalid.
Any unlawful tenant fees that were prohibited by the Tenant Fees Act cannot be enforced, even if you have signed the contract. The law takes precedence over anything in your agreement, whether written or not.
When you sign a lease agreement, the landlord can't make any statements that would put you in a negative light. The tenancy should be adapted to suit your requirements, and there shouldn't be any discrimination against you if you are disabled.
You can also ask the landlord for written permission, which is known as "not to be unreasonably withheld." This implies that unless there are compelling reasons not to, the landlord must accord permission.