Best Places To Live In North West London
The north-northwest part of the city is often considered to be one of London's finest locations due to the amount of room often connected with homes here. In other regions, it may seem like you're living in a rural area without giving up any of the advantages of urban living!
Many areas have lovely green spaces and village lifestyles, as well as access to central London's benefits. In some places, it's also possible to commute to central London from just a short train journey away.
The area is also known for its excellent schools, making it a popular place to settle down if you have young children. This list covers the top twelve places in north west London that are available in 2021, so if you're looking to buy a home or rent a room in North West London in the future, it's worth considering these areas.
If you're looking for flats to rent in London's North West region, there are a variety of options available in areas such as NW6, NW9, and more. And also below is a list of the best residential developments in the north-western region of the metropolis, with their corresponding postcode regions e.g. NW6, NW9, and so forth. Each part of the city has something special to offer, so it is worth looking at each area in more detail before deciding on where you'd like live.
1. Colindale Gardens, London, NW9
Colindale Gardens is a vibrant neighborhood in North West London, with Studio, 1, 2, and 3-bedroom flats just a short walk from the Northern Line underground station and with access to both the West End and City centers. It offers residents' amenities on site as well as nine acres of grassy parkland.
One of Colindale Gardens' greatest features is its lovely outside space, which means that sports, fitness, and outdoor activities can all be given excellent importance. Fryent Country Park, just south of Colindale Gardens, has 250 acres of rolling fields and woods, while a residents-only gym, open air pitches, footpaths and cycle tracks will be on your doorstep. Living at Colindale Gardens is all about improving your quality of life.
London is well known for its world-class cuisine, entertainment, and culture, all of which are conveniently accessible from Colindale Gardens. With a wide range of restaurants, retail, education, and open space nearby, life at Colindale Gardens couldn't get any easier.
2. Beaufort Park, London, NW9
St George's Beaufort Park is one of the most exciting places to visit in North West London. Residents may use the exclusive onsite spa, gym, and pool, all with access to shops, bars, and restaurants at the heart of the development. Colindale Station is just a short walk away and provides a 24-hour tube service as well as access to mainline services.
Beaufort Park apartments are designed in a contemporary style with luxurious touches that you would expect from a five-star hotel. Whether you're looking for a one or two bedroom apartment, this is among best places to live in North West London.
3. Wembley Parade, London, HA9
The five-story Wembley Parade, which is located on North End Road, has a twelve-floor tower and comprises of five structures. There are 195 residences in total, each with its own balcony or patio. A lovely communal landscaped garden is available for all residents to enjoy on the ground floor.
Anthology Wembley Parade is located in the midst of one of North-West London's most dynamic and international neighborhoods, within a larger development adjacent to Wealdstone Brook. The station is close to a vibrant local community, and the rest of the city is easily accessible thanks to nearby stations at Wembley Park and Wembley Central.
4. The Quarters Kilburn, London, NW6
The Quarters Kilburn is situated in a desirable part of northwest London, adjacent to Little Venice, Maida Vale, St John's Wood, Abbey Road (the world-famous recording studio), Regent's Park and Lord's Cricket Ground. Kilburn is a lively community with high-end stores, restaurants, and other leisure facilities.
The development has 82 self-contained apartments with layouts and furnishings that are meticulously planned and completed. This includes 1, 2 and 3 bedroom flats with balconies or terraces The Quarters has a large garden area that adds to its open-air living experience.
5. Bradstowe House, Harrow, HA1
The fully equipped two-bedroom apartments at Bradstowe House are designed to a high standard with a modern finish. These rental flats are completely furnished with contemporary cooking appliances and include contemporary kitchens. The open plan living and dining rooms are both modern yet relaxing, making it ideal for sharing and large groups alike.
The bustling city centre is only a 5-minute walk from this beautiful property, which offers easy access to all of London's best attractions. Professionals searching for an ideal work-life balance will appreciate the convenient location.
6. Eastman Village, Harrow, HA1
Harrow, Zone 5, has its own village at Byerley Hill in the suburb of St Margarets. With its 1-3-bedroom homes, this regeneration project also has a nearby selection of restaurants, cafés, stores, and offices around a landscaped park. Residents here enjoy access to a residents' gym as well as 1,300m² of open space.
This exciting new building will serve as a focal point for Harrow Council's regeneration plans, which aim to revitalize the Wealdstone neighborhood. It will help turn it into a diversified cosmopolitan metropolis by providing homes for many different people.
7. UNCLE, Wembley, HA9
A great location, excellent facilities, and more than enough space are just a few of the reasons why this is one of ythe best Wembley rentals. Every unit has spectacular views of London or countryside vistas that wrap around the area. A two-story home with three bedrooms in Wembley
With its easily accessible transportation options (just 12 minutes from Central London!), is a thriving cultural hotspot with lots of restaurants, shops, and activities. There's something for everyone in Wembley – we're sure you'll enjoy it!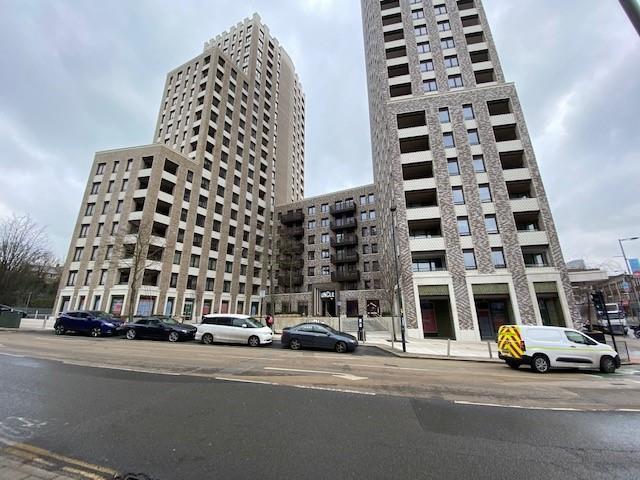 8. The Rise, Wembley, HA0
The Rise is a collection of contemporary one, two, and three-bedroom flats near to the restored riverfront in Alperton, which placed us in the middle of our ranking. This puts it within walking distance from both the Piccadilly Line and numerous local facilities.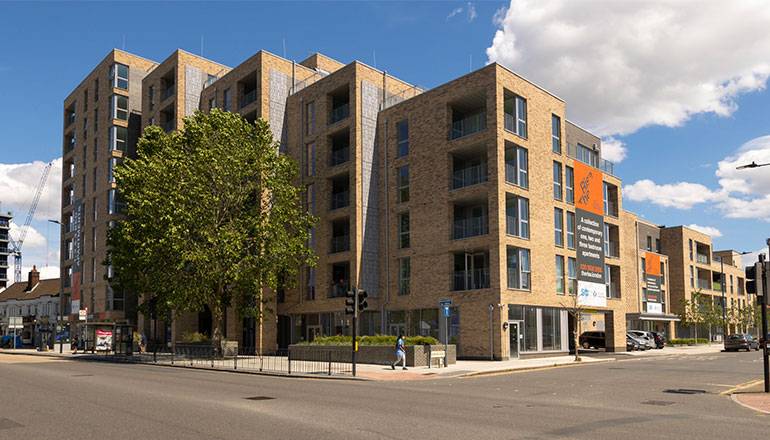 9. Regency Heights, London, NW10
The original Guinness brewery site has been reclaimed and remodeled to provide high-quality homes in a quiet setting just 20 minutes from London city centre. Regency Heights provides one, two, and three bedroom apartments with views of both landscaped greenery and an ecologically beneficial lake.
The residences are bright, airy, and well-planned with smart full bathrooms and well-equipped kitchens. The open-plan design and high ceiling windows provide for complete exposure of the sun. Residents of this new development will enjoy using the parkland nearby, as it is only a short walk from the Grand Union Canal, which is great for jogging and cycling.
10. Harrow View, Harrow, HA1
Harrow View East is a Barrett London community in North East Harrow, where extensive urban regeneration efforts are boosting the economy. It features beautiful, well-designed houses that take full advantage of their space, with underfloor heating and excellent soundproofing.
Each home is well-designed and gives its occupants the space they need. The architecture features a subtle splash of contemporary design, while maintaining the exterior feel of the area to keep with local traditions.
Residents enjoy access to a 24-hour concierge service as well as various onsite facilities when it comes to shopping, dining, and entertainment.
11. Abbey Road Cross, London, NW6
Pollard Thomas Edwards, one of the world's best-known architects, has created this new city. A distinctive and harmonic kiln-fi red red-brick façade stands out against the dynamic smoked blue brick of the 13-story tower, which is unusual due to its set-back terraces. Abbey Road Cross is made up of studio, one-, two-, and three-bedroom apartments with access to a 24-hour concierge service.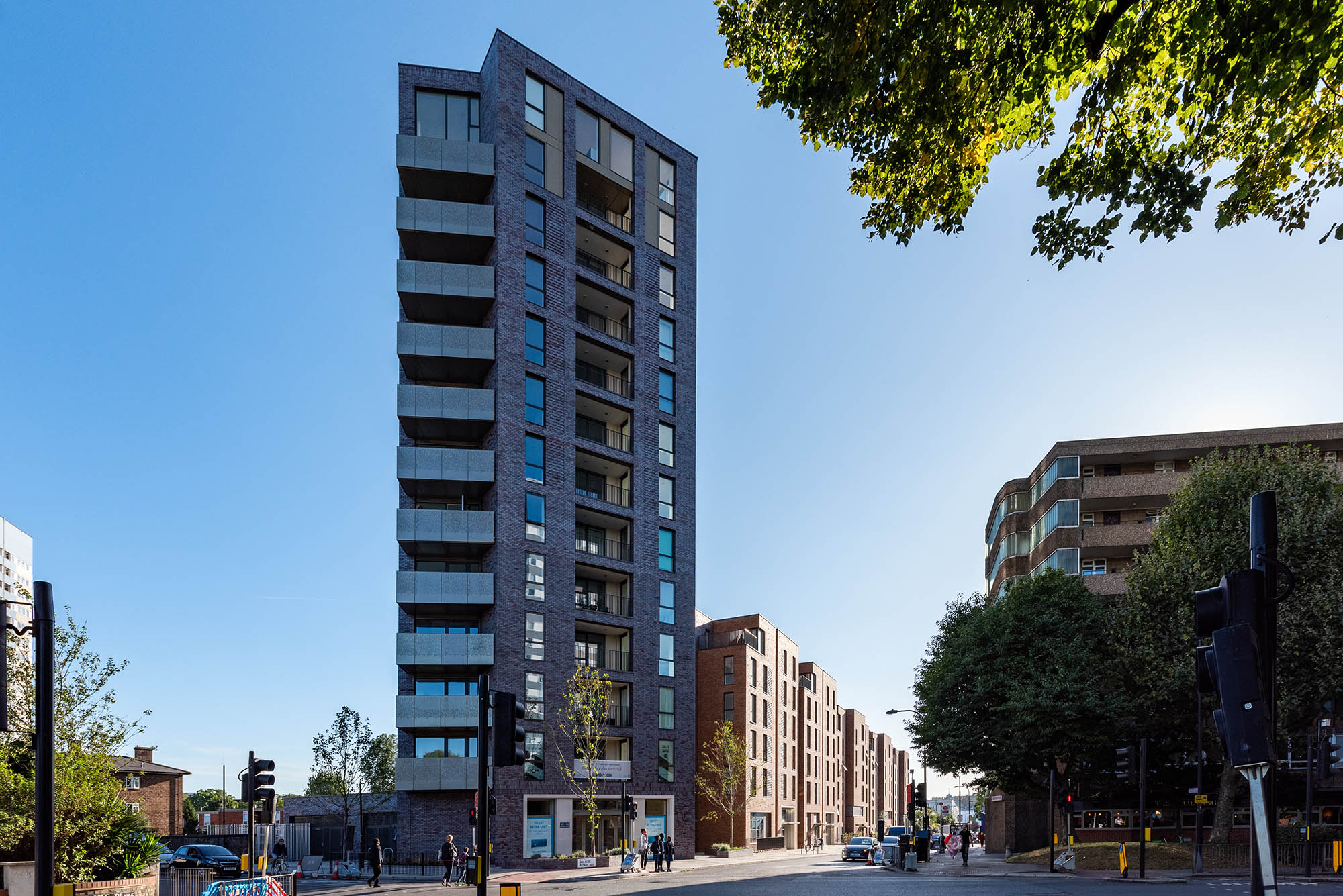 12. Nautilus House, London, W10
Nautilus House is a modern high-rise apartment building in Ladbroke Grove, near the north end of the road. Approximate travel time from Ladbroke Grove Underground station (Circle and Hammersmith & City lines) is 0.7 miles.
The renowned Portobello Road and Golborne Road, offering a diverse range of shops and restaurants, are also close by.